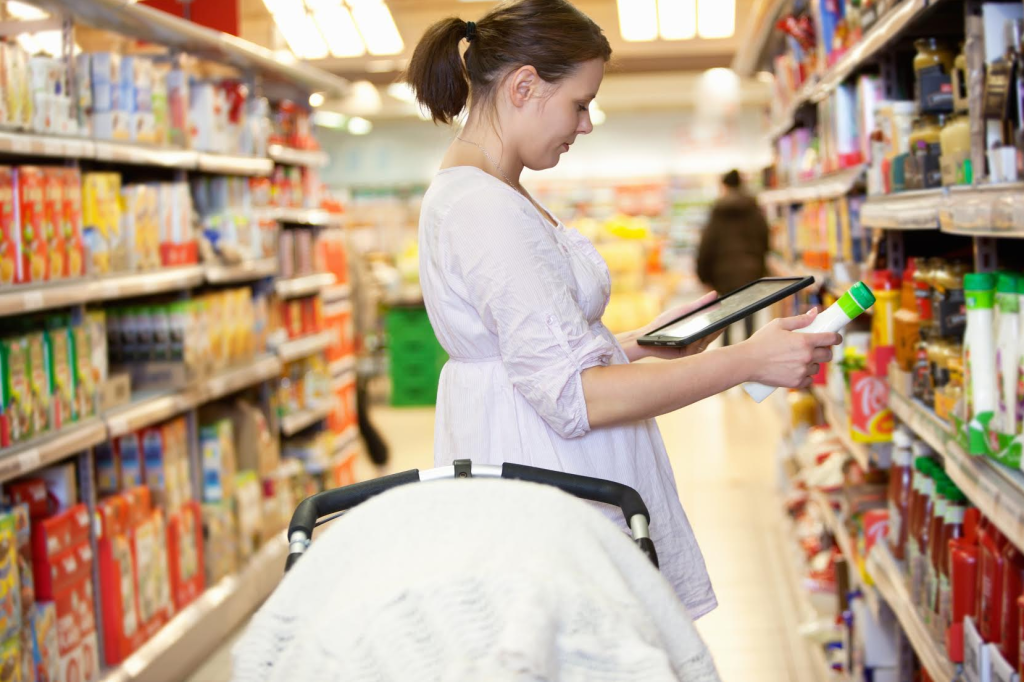 Being a mom is synonymous with having a budget. Kids are cost-intensive ― one of the first lessons new parents learn ― and maintaining smart spending and saving habits is the only way to stay financially secure (and sane) for the duration of motherhood. Fortunately, the Internet only continues to make motherhood easier, especially when it comes to helping us get the items we need without breaking our budgets. Here are seven surprising ways you can use the Web to save more money on everyday purchases.
1. Follow Deals Blogs
We love offering you whatever deals and giveaways come our way, but there are dozens more blogs all over the Web with the purpose of providing information about money-saving deals. These sites staff teams of dedicated deal-hunters who track thousands of retailers and provide updates on the latest bargains. On most blogs, you can narrow your search by product, category, brand, and store. The most comprehensive deals blogs (and our particular favorites) are:
2. Use Digital Coupons Like Crazy
You might remember your mom slaving over the Sunday newspaper, scissors in hand, searching for useful coupons. While junk mail might still provide a parcel of clip-able discounts, you can save time and get better deductions from digital coupons found around the Web.
There are a few sites that categorize coupons, making it much easier to find the deals you want. Women Savings specifically targets the needs and wants of moms, which makes their site a frequently visited bookmark on our browsers. Additionally, many retailers and manufacturers tend to hide coupons around their sites, so you can find some significant savings by searching around.
3. Compare Prices Fast
Reading the weekly ads might inspire next week's dinner menus, but it is a chore to compare and contrast the prices of different items at your neighborhood stores. There are some websites that perform this service for you, but a handful of tools make the task even easier. Browser add-ons, like those provided by FreePriceAlerts.com and PriceBlink, will automatically scour the Web for better deals on items you search for. However, the best option by far is Price Grabber's mobile app, which allows you to scan barcodes of items while you are shopping, so you can learn the best possible price in your area.



4. Buy Discount Gift Cards
Roughly 6 percent of all gift cards sold are never redeemed, making gift cards many stores' easiest sources of income. However, some of these unused gift cards end up on websites like CardCash and Gift Card Granny, which purchase unwanted cards in exchange for cash, and then, they resell those gift cards at a noteworthy discount. By obtaining certain cards for less than their value, you are basically making money.
5. Contact Customer Service
Sometimes, all you have to do is ask, and you will receive amazing discounts. Whether you have an expired coupon you want to use or you noticed a price-drop on an item you just bought, customer service will accept your request without hesitation, more often than not. However, you might find more success pleading your case eloquently and politely through an email to a manager or director of the store, whose information you can find online.



6. Watch Out for Dynamic Pricing
Every move you make online is watched ― and not just by the NSA. Sites collect information about you to make it easier to advertise and sell products you are likely to buy. However, this type of tracking has recently developed into dynamic pricing, which means no two online shoppers are likely to see the same price. Whenever you shop online, you should clear your history and cookies, log out of any social media accounts, and try to obscure your identity as much as possible to avoid the dynamic pricing trap.
7. Become a Rewards Member
Stores that offer memberships don't always require subscription to shop, but usually members are the ones to receive the best deals. For example, holding a Safeway Club Card can save you tens of dollars every shopping trip.
You might not realize that many online stores offer membership options, too. For example, the website Gilt provides members special discounts on exclusive designer clothing ― a mom's fantasy ― and the retailer Case Happy provides redeemable points for every purchase you make. You can search your preferred online stores to see if they have rewards programs you aren't using properly.
You Might Also Like…