Teachers are amazing. They sacrifice their time and energy for our children to make them better. "Back to School" time is right around the corner and what better time to show them how much we really appreciate their hard work?
This is why I have been searching the internet for inspiration and I found 15 creative and unique back to school teacher gift ideas that go beyond the traditional "apple for the teacher".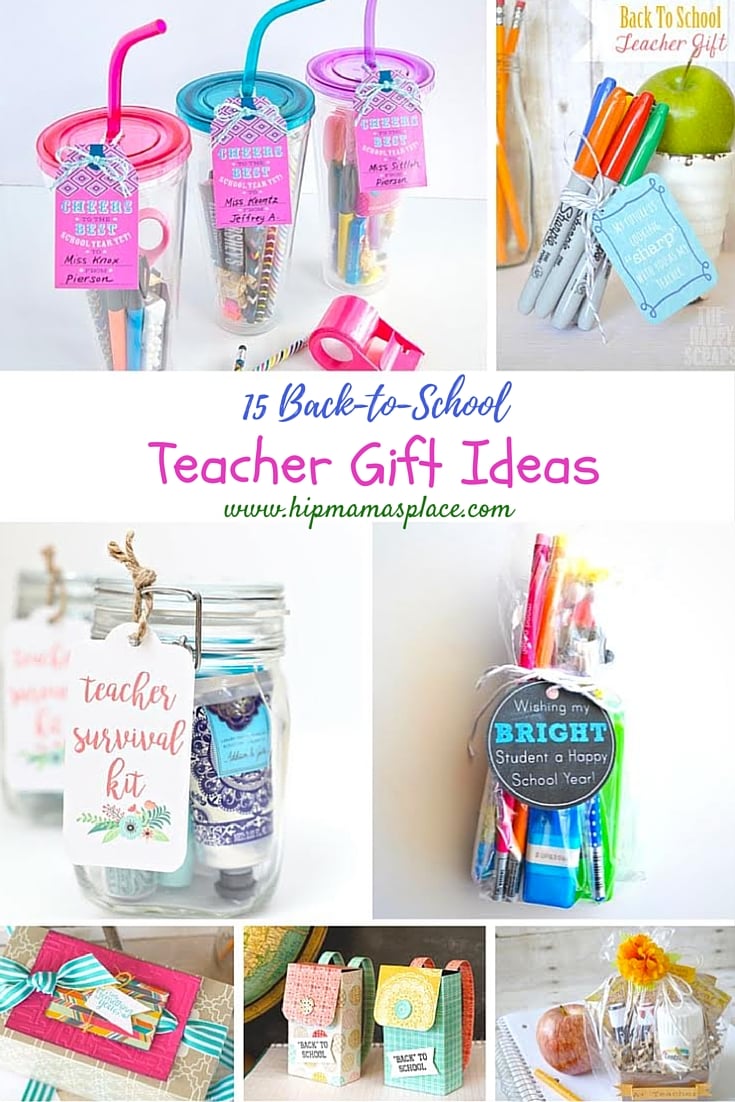 From free printables and school supply organizers to DIY crayon "vases", I can almost guarantee you'll find a cute and budget-friendly gift.
Send your kids to school with one of these adorable "Welcome back" gifts. Their teacher will thank you!
What do you think about these teacher gifts? I think these are all fun and will sure to bring a smile on your child's teacher's face!