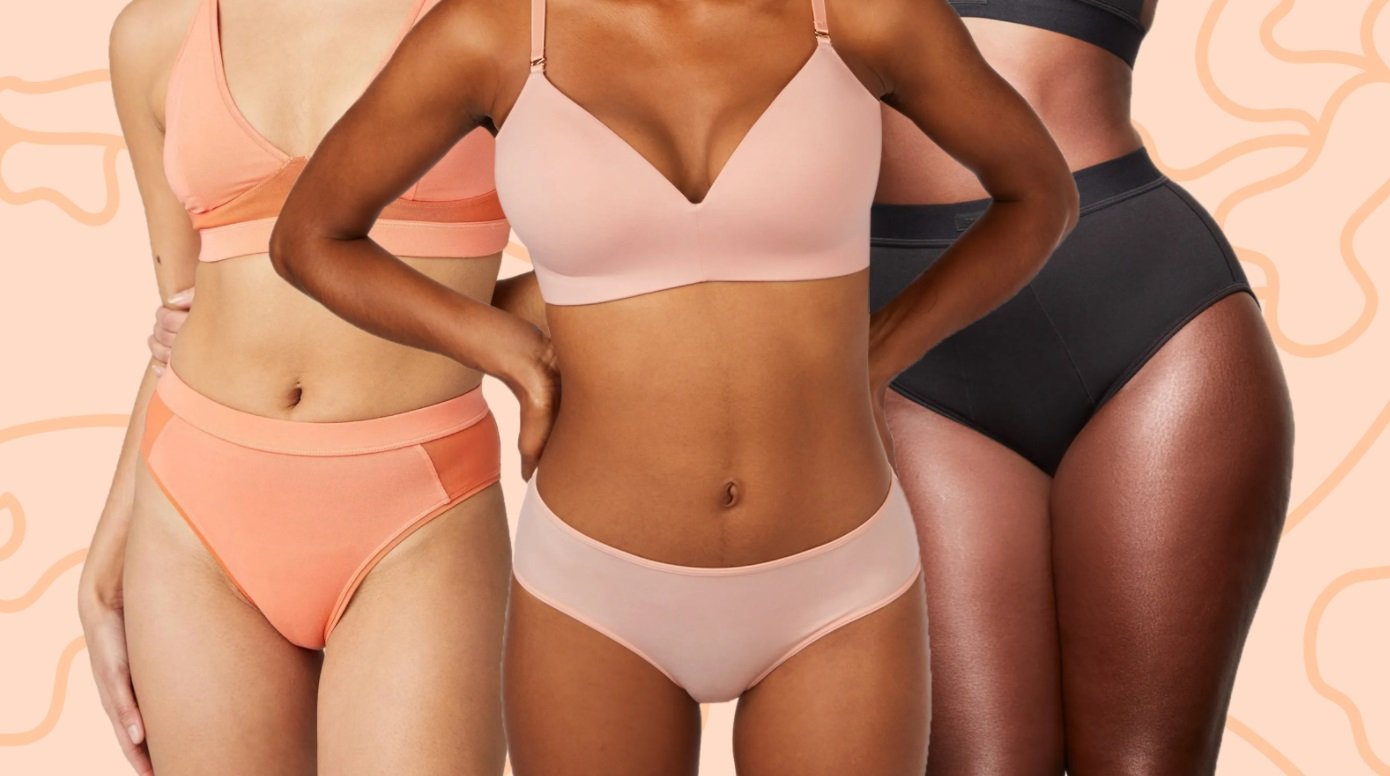 Lingerie is one of the most important garments that women wear, daily. Underwear should be comfortable, first and foremost. But it is also meant to help women look their best and feel confident, at all time. Silk lingerie certainly possesses a unique flair, and its softness on the skin is always a delight. But for every day, and especially at night, cotton has its own advantages. Here are some of them.
Cotton keeps the Body Dry and Cool for More Comfort
The first advantage of cotton lingerie is that it keeps the moisture away from your body. That is particularly important for women who sleep with their underwear on. It keeps the body's intimate area fresh, which helps it to remain healthy. This natural fibre is wonderful when it comes to absorbing sweat and other body liquids. It is also a great choice to keep the heat away from the body, which is also better for the hygiene.
Cotton lingerie is extremely popular. That is partly due to the fact that cotton is a plant that grows on many continents, making it accessible to manufacturers. It is also well-known by designers, since it was first used thousands of years ago, to make clothes but also for many more textile products. It finds it way into various lingerie collections, from the most basic ones to fine lingerie.
Perfect for All Types of Skin
Some women can be allergic to synthetic fibres. In fact, it is more common than people imagine it to be. It is not the case with cotton, since it is hypoallergenic. It means that sensitive skin will not react to it. In fact, this natural material is most often the chosen one, when it comes to baby clothes, for that particular reason. And so, it is also safe for almost every woman to wear. When in doubt choosing cotton is always the right decision, when it comes to lingerie.
Cotton is durable. That is a nice quality when it comes to lingerie. This fabric is strong and resistant, so it will last longer than any other type of underwear. Even if you wash it often, cotton will also keep its softness throughout time. Support is another key element when it comes to underwear. With cotton, you can be assured that it will keep its shape and continue to provide the support you need. On the other hand, synthetic fabrics will deteriorate rapidly, and won't be useful anymore, then.
Choose a Cotton Line that is Eco-Friendly
Cotton is a natural fibre an as such is recognized as being more eco-friendly than other materials. However, you should always search for brands that look out for the environment, such as Maison Lejaby. This French company is known for their quality and style, which enabled them to go through nine decades, already. They always create a new collection for their line called "Green Mind." They use plant-base and natural fibres for each garment found in that section. That is the best way to treat your body well, and take care of the environment at the same time.
*This is a collaborative post. All views and text are mine.