This blog post has been sponsored by the Vidalia Onion Committee. Links featured within, not inclusive of the official Vidalia Onion Committee website or previously sponsored content, are not sanctioned or endorsed by the Vidalia Onion Committee.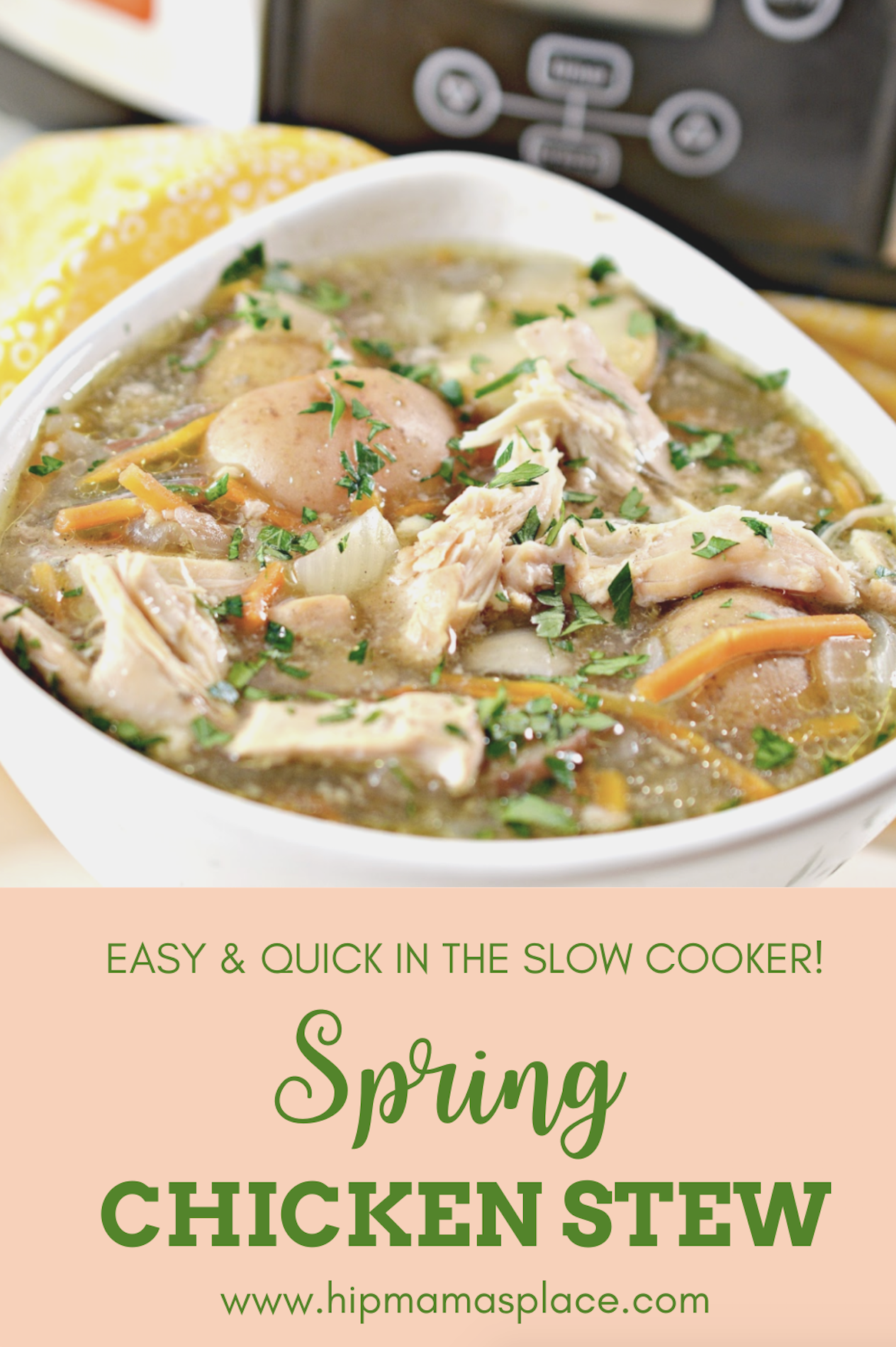 The current state of the world has placed all of us at home, staying sheltered and hopefully safe from one of the worst pandemics we have ever experienced. However, we should all try to look on the positive side and see that more time at home means more time with our families as well as extra time to spend in the kitchen. I have been using those long afternoons to experiment with new foods and make delicious yet easy recipes that you and your family will also enjoy. In the midst of this quarantine, it's great that at least we can still all eat great meals together!
In addition to having a little more time to spend cooking in my kitchen, I am also thankful to have amazing ingredients on hand. Recently, I have been working with Vidalia Onions and am so grateful to have such a flavorful, powerful ingredient in my pantry. I also just love the sentiment behind every single onion. The fact that each onion is planted by hand, cared for and harvested by professional chefs amazes me. They have literally been cultivating the onions in the same loving way for 80 years! In fact, real sweet Vidalia's are only grown in 20 counties in South Georgia making them a true regional specialty.
Vidalia onions also add such a unique taste to my recipes and my whole family loves the sweetness that the onions have- even my pickiest eater will give a new food a try when I say that there are Vidalia onions inside! I recently made a Hot Caramelized Onion and Bacon Dip that my family has always loved since Vidalia onions are in season right now. That dip is now an afternoon staple in our quarantined household. And I must say, it is a recipe that I feel good about serving.
I think we can all agree that this pandemic has made us all refocus and reprioritize everything in our life. I have become even more motivated to feed my family foods that are healthy and wholesome. After all, our health as a family and as a community is so incredibly important- especially now! Creating new recipes has a whole new meaning for me and I really hope I can help you discover how nutritious foods can help drive us through these challenging times.
Not only is the health of my family my number one priority right now, but giving them comfort and reassurance has become a daily goal as well. Certain foods can make you feel safe and calm with just one bite and these comfort foods are what I have been aiming to create while at home.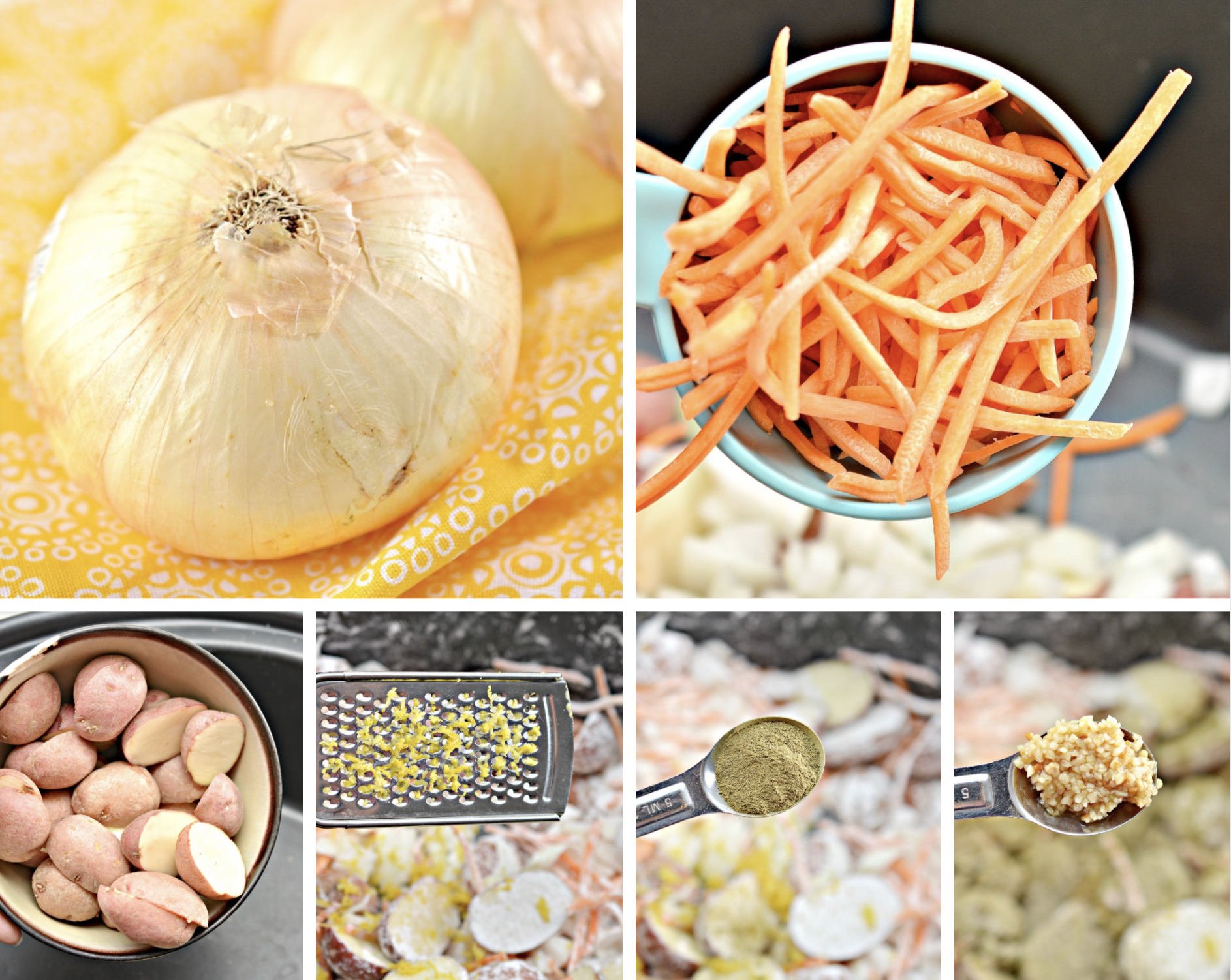 Choosing nourishing ingredients is part of making recipes that soothe the soul. I have found that adding Vidalia onions to my cooking has been the ingredient that instantly puts each recipe into the "comfort food" category, elevating the way I cook and how my recipes taste. Maybe it's the natural sweetness of the onions or maybe it's the fresh, hopeful spring-like taste, but I have found that when I cook with these onions, each food comes alive and puts a smile on everyone's face- something we all need right now!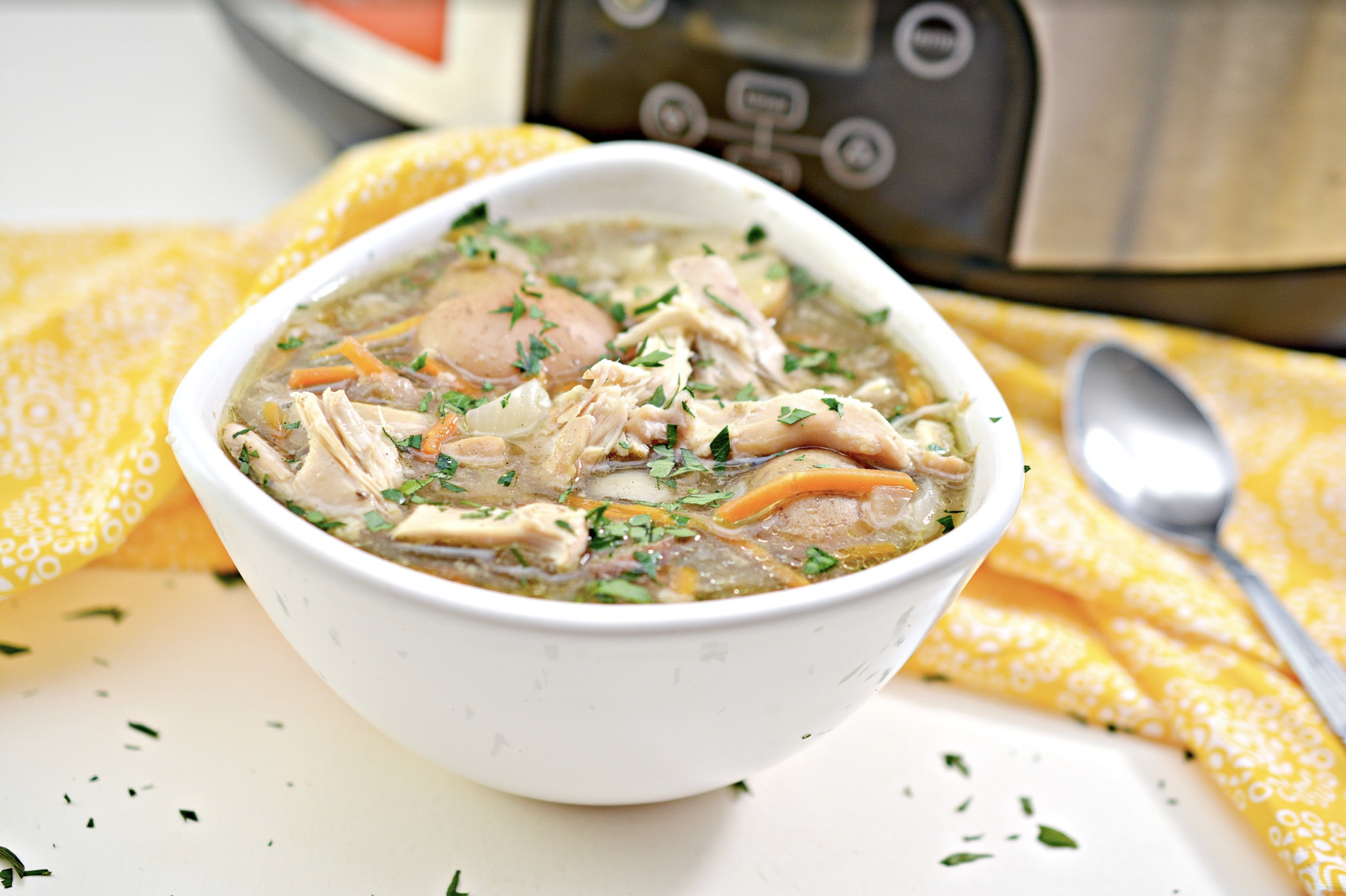 While I have been using Vidalia onions in almost everything I have been making, I must say that this hearty Spring Chicken Stew has been the real winner. It has all the warm, comforting flavors that my family needs right now while also including lots of ingredients that are in season… bringing a light, fresh taste to our table! The sweet onions pair perfectly with the garlic, lemon and chicken that are inside this delicious stew. After smelling this recipe cooking all day, you are going to want to eat it straight out of the pot– because... quarantined times call for a scoop of instant comfort!
Print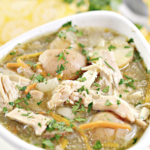 Spring Chicken Stew
---
Description
Try this hearty spring-inspired chicken vegetable stew with sweet Vidalia onions, potatoes, carrots and fresh spices – so easy and quick in the slow cooker!  
---
1 pound small red potatoes, halved
1 large Vidalia onion, finely chopped
3/4 cup shredded carrots
3 tablespoons cornstarch
8 garlic cloves, minced
2 teaspoons grated lemon zest
4 teaspoons dried thyme
1 teaspoon salt
1/2 teaspoon pepper
1–1/2 pounds boneless skinless chicken thighs, halved
4 cups reduced-sodium chicken broth
2 bay leaves
2 tablespoons minced fresh parsley
---
Instructions
Place potatoes, onion and carrots in a 3-qt. slow cooker. Sprinkle with flour, garlic, lemon zest, thyme, salt and pepper; toss to coat. Place chicken over top. Add broth and bay leaves.
Cook, covered, on low 7-9 hours or until chicken and vegetables are tender. Remove bay leaves. Sprinkle servings with parsley.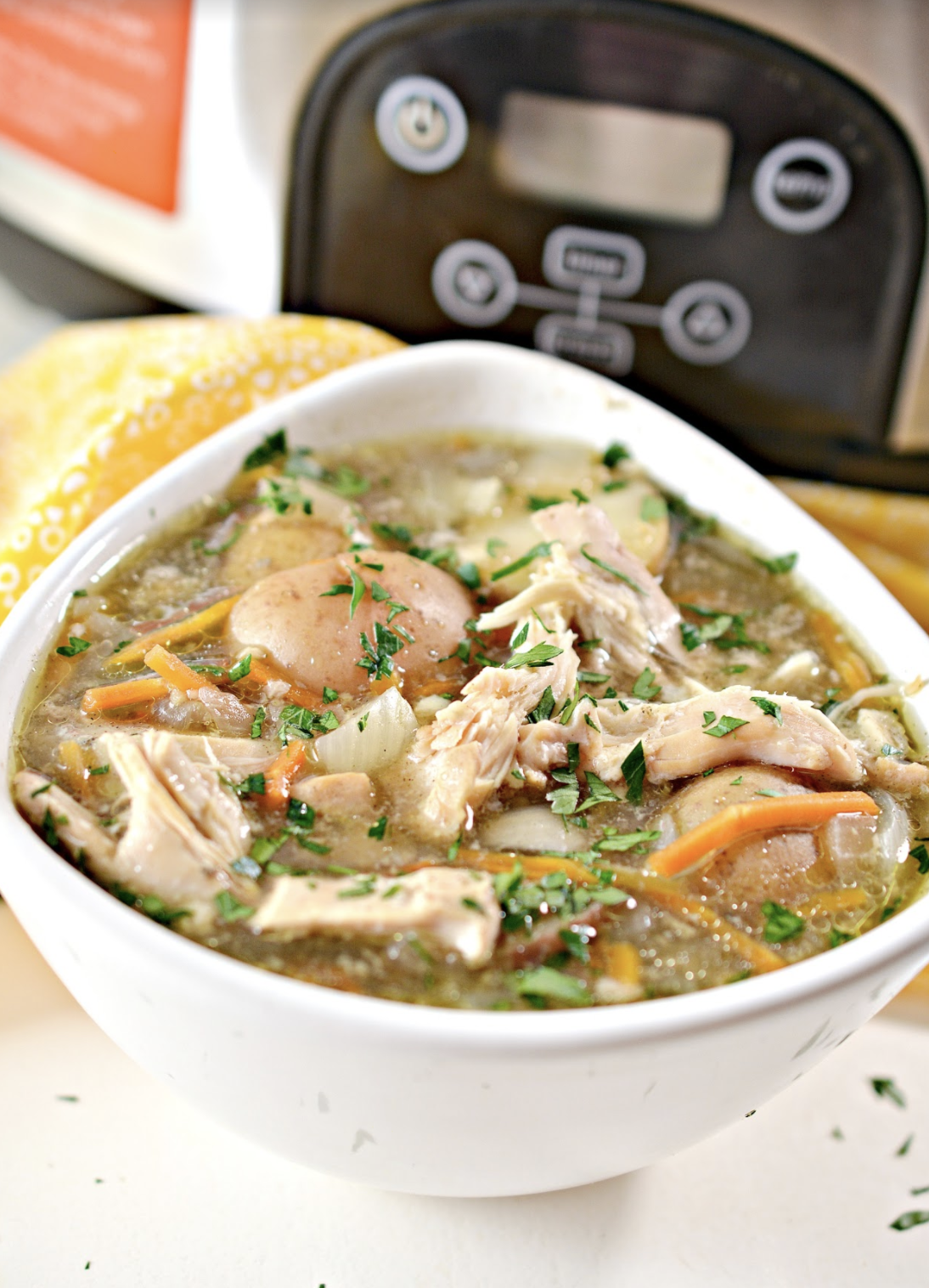 I also absolutely love that this Spring Chicken Stew recipe can be made in the slow cooker, requiring almost no effort to get a full-flavored stew ready for dinner with little effort. So, in between homeschooling, laundry, and regular house duties, you can toss a few ingredients into your slow cooker and have a perfectly cooked dinner ready for you later in the day- a total win! Your family will be quite impressed by how well you are managing all the household tasks and still creating comforting, delicious, seasonally inspired meals.
You're a superstar!
After being at home for more than a month, you are likely looking for a new recipe that will nourish, excited and comfort your family. This spring chicken stew is one that you absolutely need to try. The fresh, sweet Vidalia onions are only available in the spring and summer (from April to August!), so you should take advantage of the availability of such a wonderful ingredient!
Give my recipe a try and let us know when your family is smiling after each bite. We hope my spring chicken stew adds some excitement and comfort to your quarantined days at home. Stay safe and keep eating well!
You Might Also Like…