Here's a lovely DIY upcycled tiered cake stand that I made out of coordinating plates, bowls and coffee cups from the thrift store!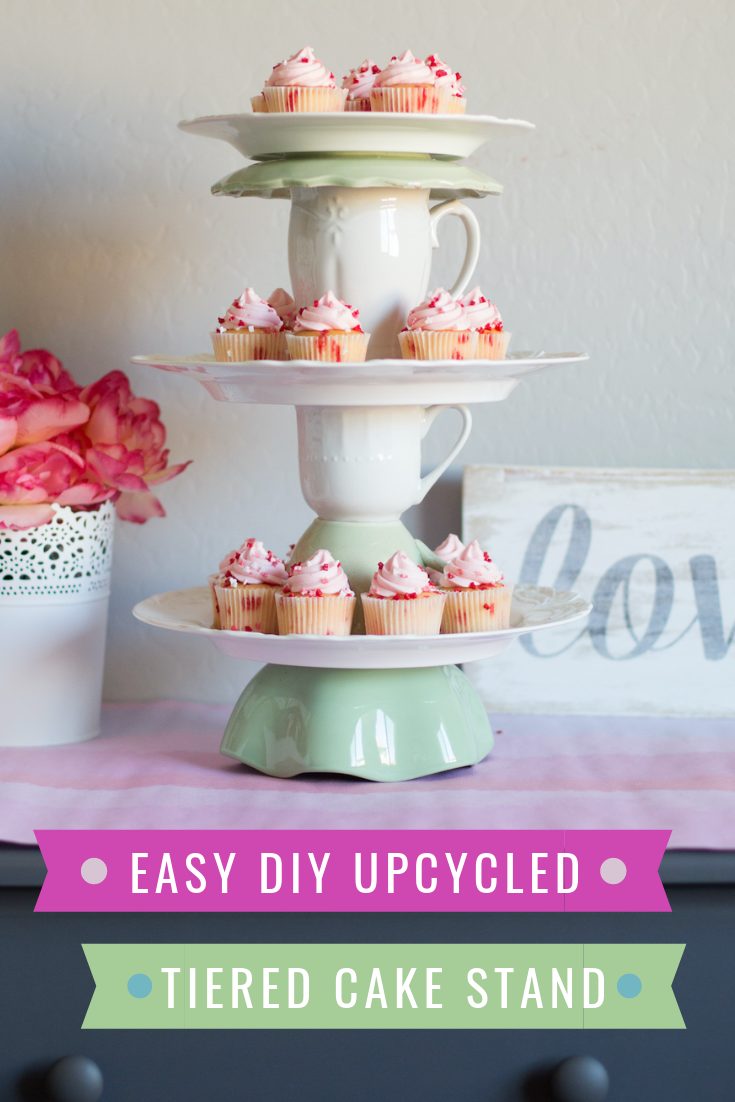 I have a semi-obsession for the HGTV show, Flea Market Flip. I love how the contestants in the show find old, quirky things and turn them into something new, fun and functional that people will actually buy. Another semi-obsession I have is visiting thrift stores. Yup. I love the thrill of the hunt for lovely, old, unusual things and making personal projects out of them. (And then again, my favorite psychic that I've been following on YouTube said that Sagittarians love the thrill of planning and projects, hahaa! Maybe she's right). 😉 Although I admit, I wish I have more time to actually turn my finds into something cool.
Kidding aside, I really think that thrift stores are great places for finding supplies to create an awesome DIY project!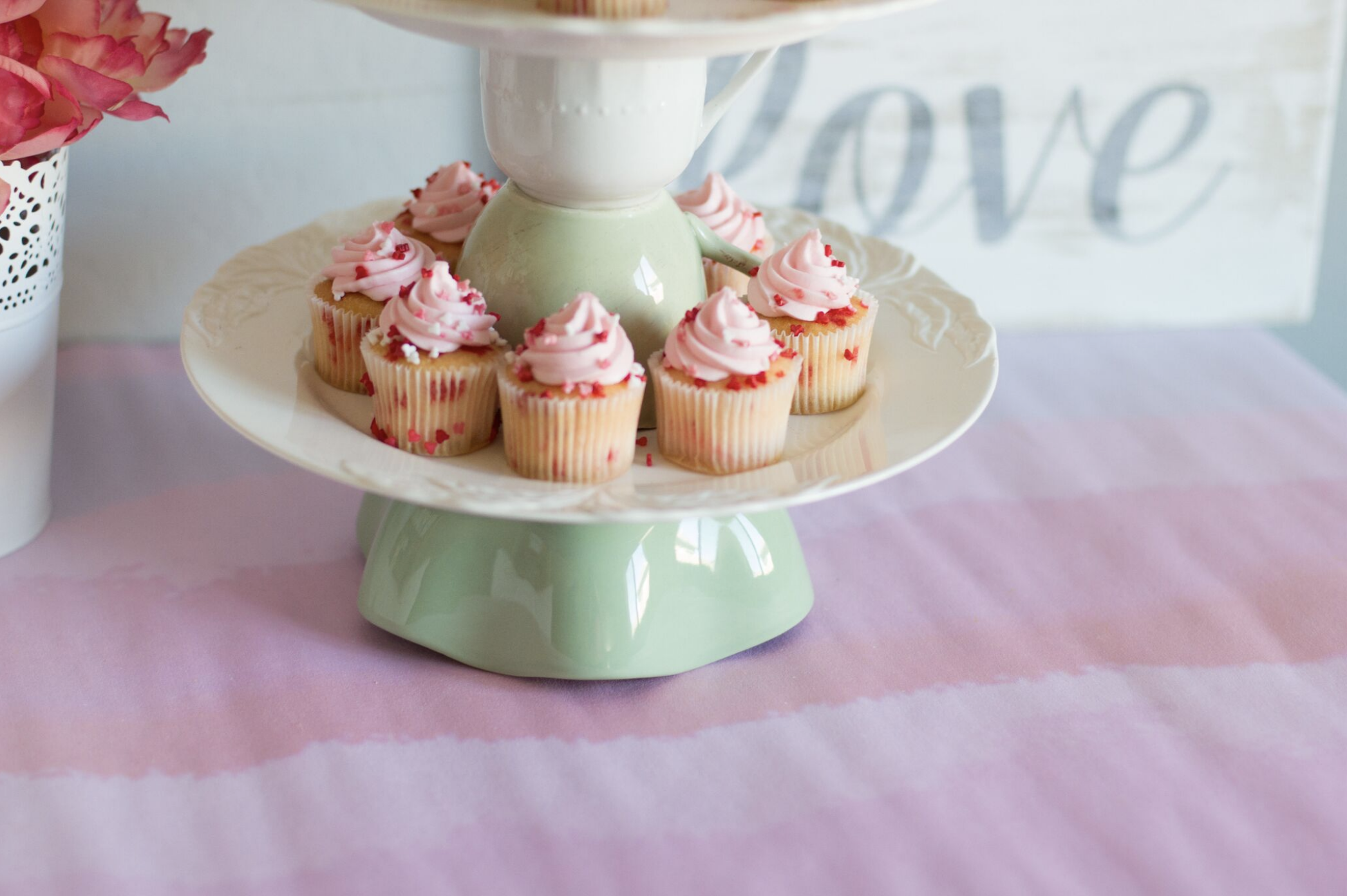 So today, I'm excited to share with you my new DIY project: a lovely upcycled cake stand that I made out of coordinating plates, bowls and coffee cups. It makes an awesome center piece that can hold cakes, cupcakes, and appetizers!




With thrift store prices, this DIY project doesn't break the bank.
DIY Upcycled Tiered Cake Stand
What you will need:
Coordinating coffee cups, plates and bowls (you can use as many or as few as you'd like)
Gorilla glue
Hot glue gun
For this, consider the following:
1 bowl (use this for the base, since it is wide)
3 plates
1 cup or 2 cups per tier – they should have matching sizes to glue together
Hint: Check your preferred set up first before gluing!




Instructions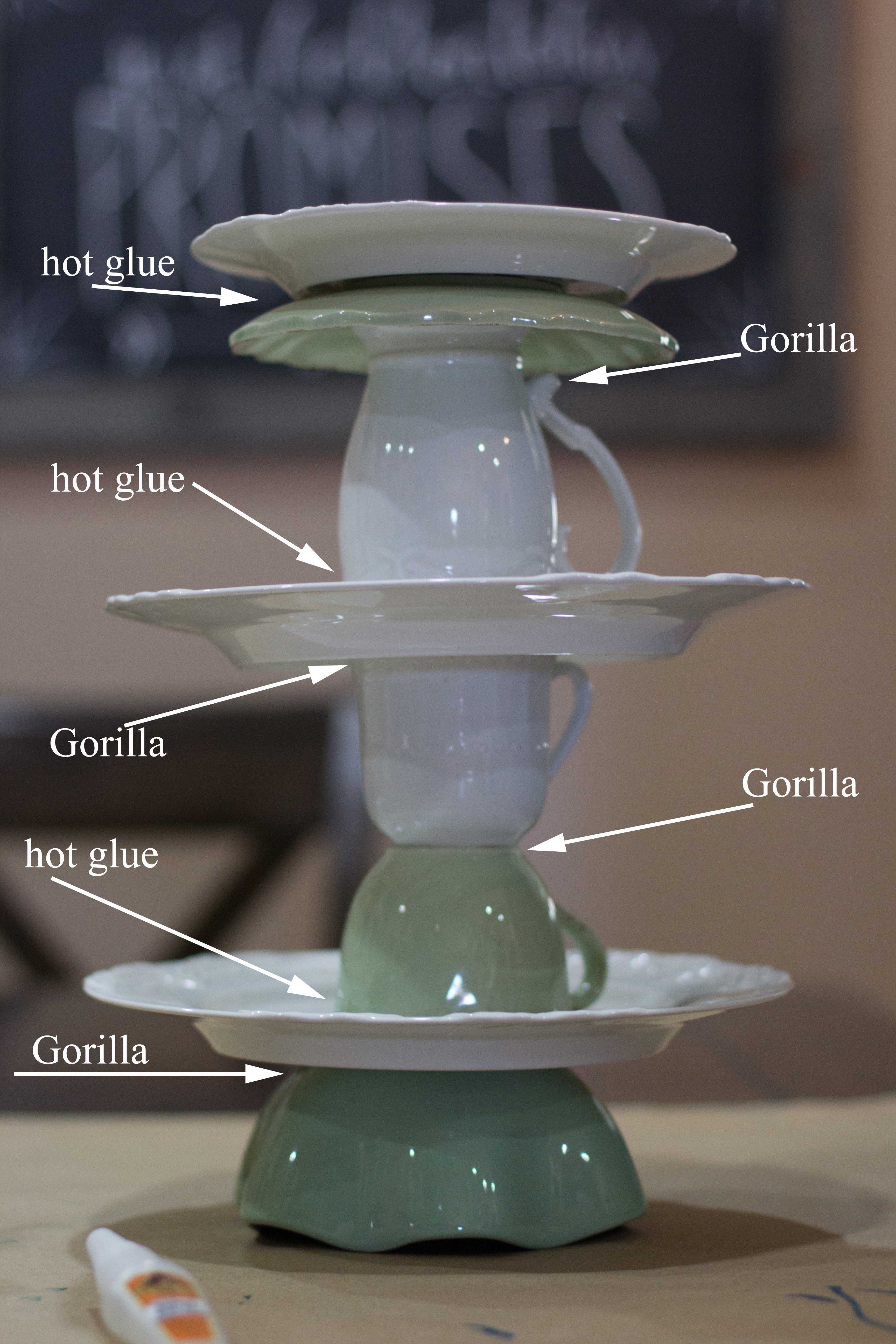 Start by turning a bowl upside and placing a plate on top. If there is a resting lip on the plate, ensure it doesn't affect the stability with the bowl.
Slowly build your tier to your liking but don't glue anything until the end.
Using gorilla glue, glue the plate to the bowl. You want your base to be set in place well.
Pick either a cup or a bowl for your next layer. Either hot glue (temporary) or gorilla glue (permanent) the pieces together. (See the photos to see how we've made some of the tiers permanent and some removable so we can customize the look again.
Add the next few pieces to your tier and glue down. Ensure they are set before moving on to the next.
Repeat until finished!



What makes this a fun tutorial is that no matter what your end product will be unique. You can choose to use colors that are fun and funky for a girls-night-in cake and cookie platter. Or, you can choose something in glass with accents for a wedding shower.
This is a great, inexpensive way to create a fun tiered cake plate!
Here are a couple other modifications/design ideas using other types of china and serving ware that I have on hand.
We don't gorilla glue everything, because we want to keep the pieces separate to create different combinations each time. But for each event, we will hot glue a few of the pieces together because the hot glued pieces can be torn apart for easier storage. It's up to you to decide if you want something permanent or temporary- one of the beauties of DIY.
When it comes to making this your own – you truly are limited only by your imagination. This is a fun way to create something from basically nothing. You'll have a one of a kind piece that can be centerpiece at a party, and definitely a conversation piece as well.
Have you done any upcycled project from things you found at the thrift store? What do you think about this DIY craft idea? Tell me in the comments!
This post originally published on Hip Mama's Place on May 22, 2018. Updated: February 16, 2021.
LOVE THIS POST? PIN IT HERE!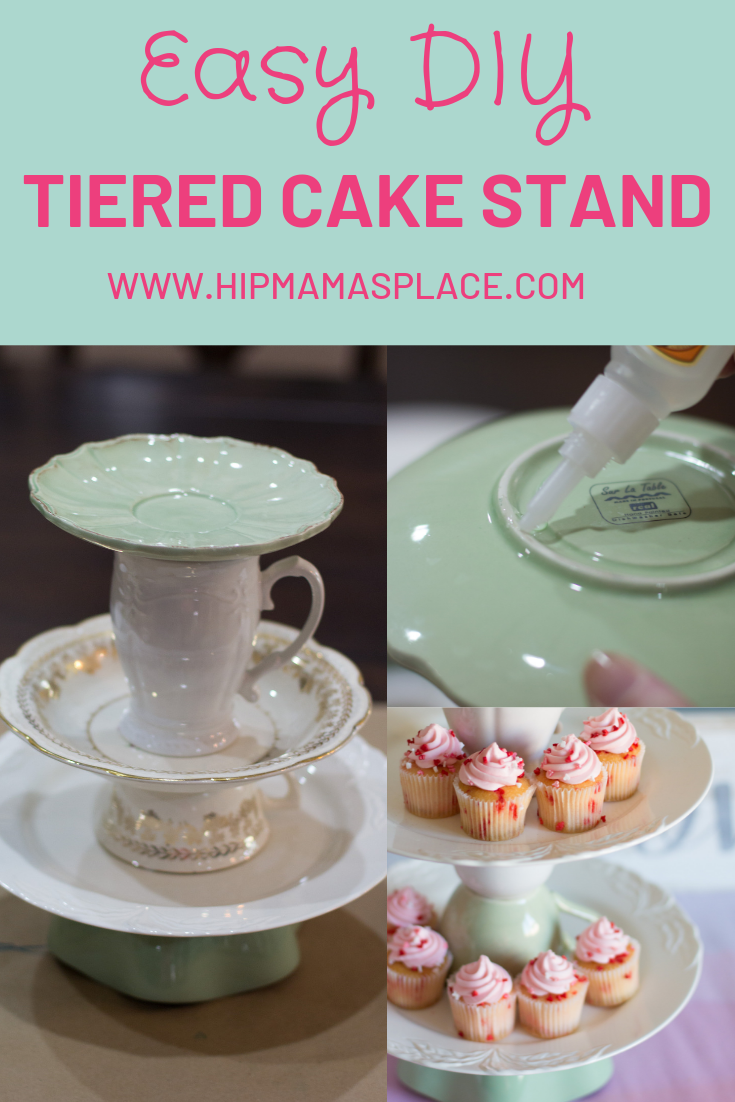 You Might Also Like…