Recently, I was invited by CVS/pharmacy to join in their #CVSMeetUps series where members of the media (writers, influencers and bloggers like myself) get together to learn about new updates and other news for their brand.
I met up with fellow local DC, Maryland and Virginia bloggers at the elegant Woodward Table housed in the historic Woodward Building just one block from the White House.
The Woodward Table restaurant offers a diverse American menu and as you can see from the photos, I got busy with my phone camera ready for the artful food presentations. Everything was delish! I'm definitely returning to this restaurant with my family soon!

So I'm sure you've heard when CVS/pharmacy ended the sale of cigarettes and other tobacco products in 2014. Now more than ever, they are committed to their purpose of helping people on their path to better health. CVS/pharmacy is positioned to become the premier health and beauty destination for the more than 5 million customers that shop its stores each day.
New initiatives are now being rolled out nationally where customers can expect additional new changes in their own neighborhood CVS/pharmacy stores to include:
*Significantly expanded access to healthier options
Hundreds of new, fresh, refrigerated and healthier food items will be provided to more than 500 stores, including trusted hero brands like Kashi, Cascadian Farms, Amy's Kitchen and Annie's Homegrown.
Chain-wide, more than 30 new options have been introduced into the company's Gold Emblem Abound line, whic are free from artificial preservatives and flavors, contain 0g trans fats and are packed with a variety of nutritional benefits.
In select stores, a new layout at the front of the store, providing quicker access to these healthier options.
An expansion of the "Fit Choices" shelf-tagging system, which highlights products that are: "Heart Healthy", "Gluten Free", "Sugar Free", and 'Organic". New tags will now also identify p[roducts that are a "Good Source of Protein" and "Non-GMO Verified".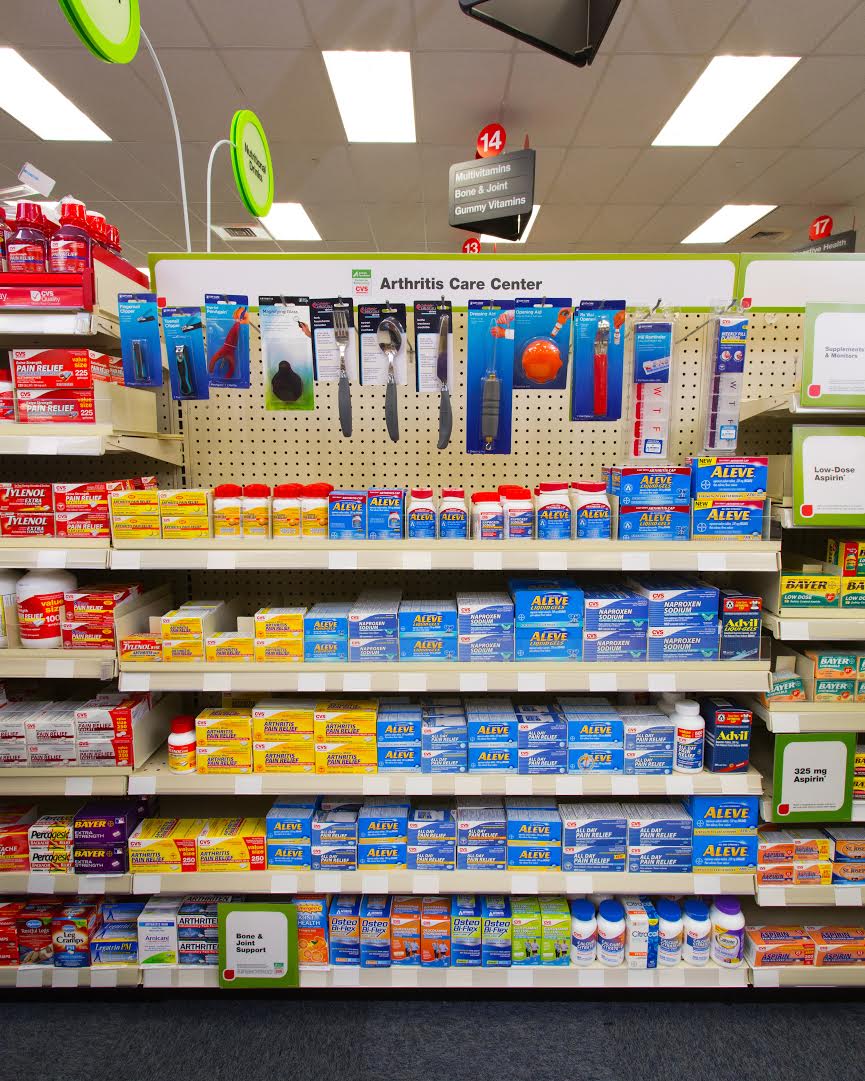 An expanded selection of condition-specific OTC offerings, including a new women's wellness product assortment in more than 2,200 stores and improved guidance to assist customers with chronic needs, such as arthritis.
*An elevated beauty experience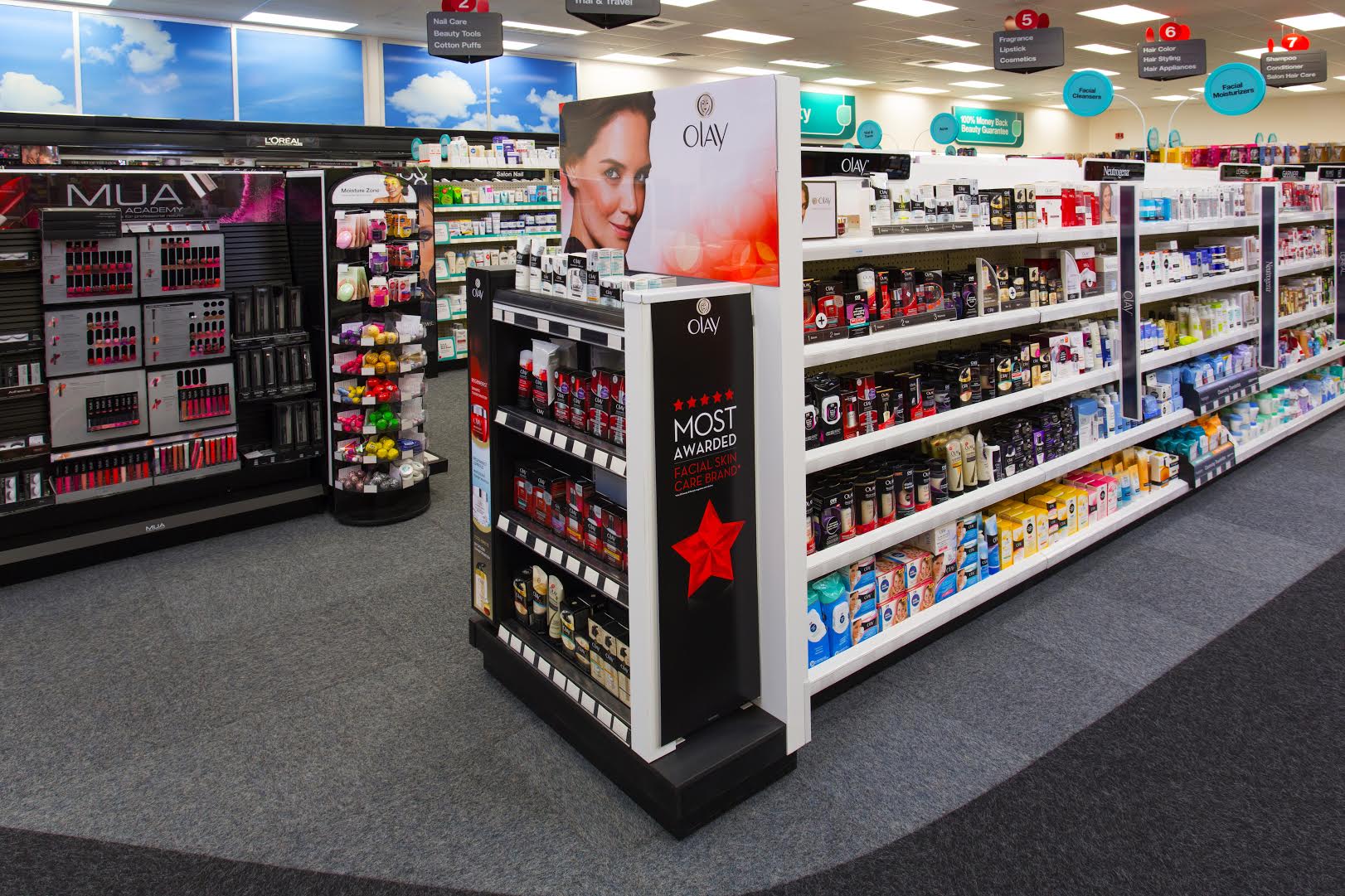 CVS/pharmacy is committed to advancing its beauty offerings based on a unique understanding of women's needs and recognizing the link between outer beauty and beauty within. Enhancements include:
Bringing beauty offerings and aisles upmarket to create a more effortless, exciting and contemporary shopping environment.
Expanding the product assortment in categories linked to health expertise, through an increased focus on organic and clinical beauty products that address specific needs and conditions.
Investing in the naturals skin segment and more healthy skin solutions.
Sleek, easy-to-browse displays and end caps showcasing the hottest trends, best sellers and newest innovations in beauty.
New and exclusive beauty brand launches coming later this summer.
*Customized store formats
Rather than a one-size fits all approach, the CVS/pharmacy retail team is delivering a unique formula that taps into customer feedback, customizes store locations and formats to fit the needs of specific communities, and prioritizes individual customers' preferences and behaviors.
One example of this initiative is the recent launch of CVS/pharmacy y mas, a group of one new and eleven remodeled stores in the Miamai market adapted especially for Hispanic customers to connect them to their favorite brands, products and services.
The evolution of the front-store retail business will continue throughout the year and beyond, as more enhancements in health and beauty are planned. I personally love shopping for my favorite 'affordable' beauty brands (besides getting our prescriptions) at our local CVS/pharmacy so this is great news!
WIN IT!
Lucky you, my loyal Hip Mama's Place readers! One of you will win a gift basket from CVS/pharmacy containing a variety of food and health care products listed below – worth over $50!
CVS/pharmacy brand Plant-Based Protein Smoothie (mixed berry)

CVS Health Manuka Honey Adhesive Pads

CVS Health Airshield

Radiance PLATINUM Women's Multivitamins

Gold Emblem abound Cranberry Almond Rice Pop Clusters

Gold Emblem abound Heavenly Light Popcorn

Gold Emblem Fruit Cubes
To enter this giveaway contest, just follow the Rafflecopter entry link below. This giveaway contest is open to U.S. addresses only. I will pick a winner after 12/29/15 at 11:59 PM, EST. One winner per household, please. Good luck!
Personal tip: To increase your chances of winning, fulfill all the entry requirements and tweet about the giveaway at least once a day for the duration of the contest
a Rafflecopter giveaway