Guys, I found the recipe to beat all the other cake recipes in the world: Almond Fudge Cake Squares! This is really really good, like "I can't believe this is so good" good.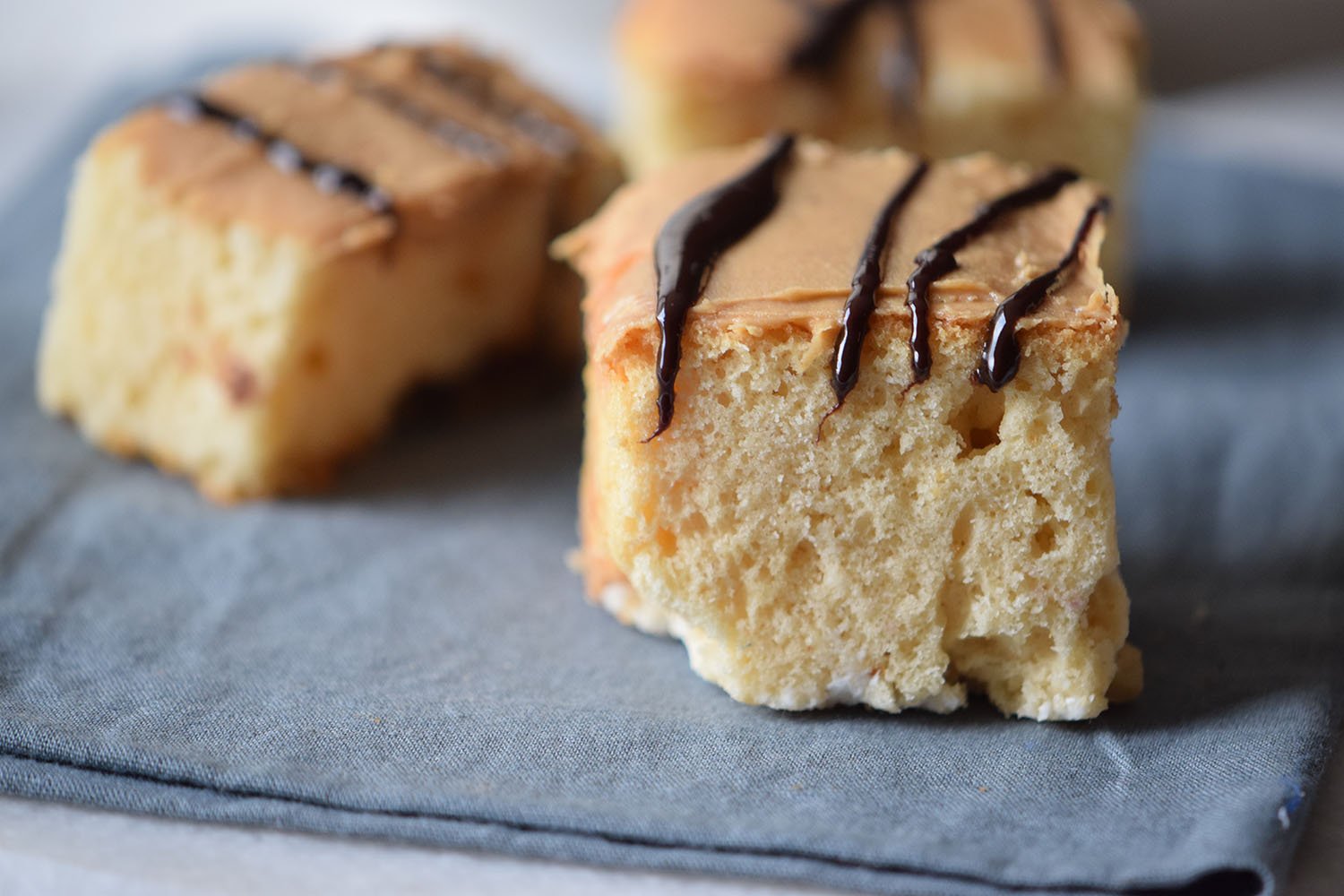 First, we need to talk about the fact that this is one of those dessert recipes that is not difficult at all. So there's no need to be a master baker, have an insane number of baking tools, or have a pantry with all the crazy ingredients. You just need some basics things, and the result is this incredibly delicious fudgy cake.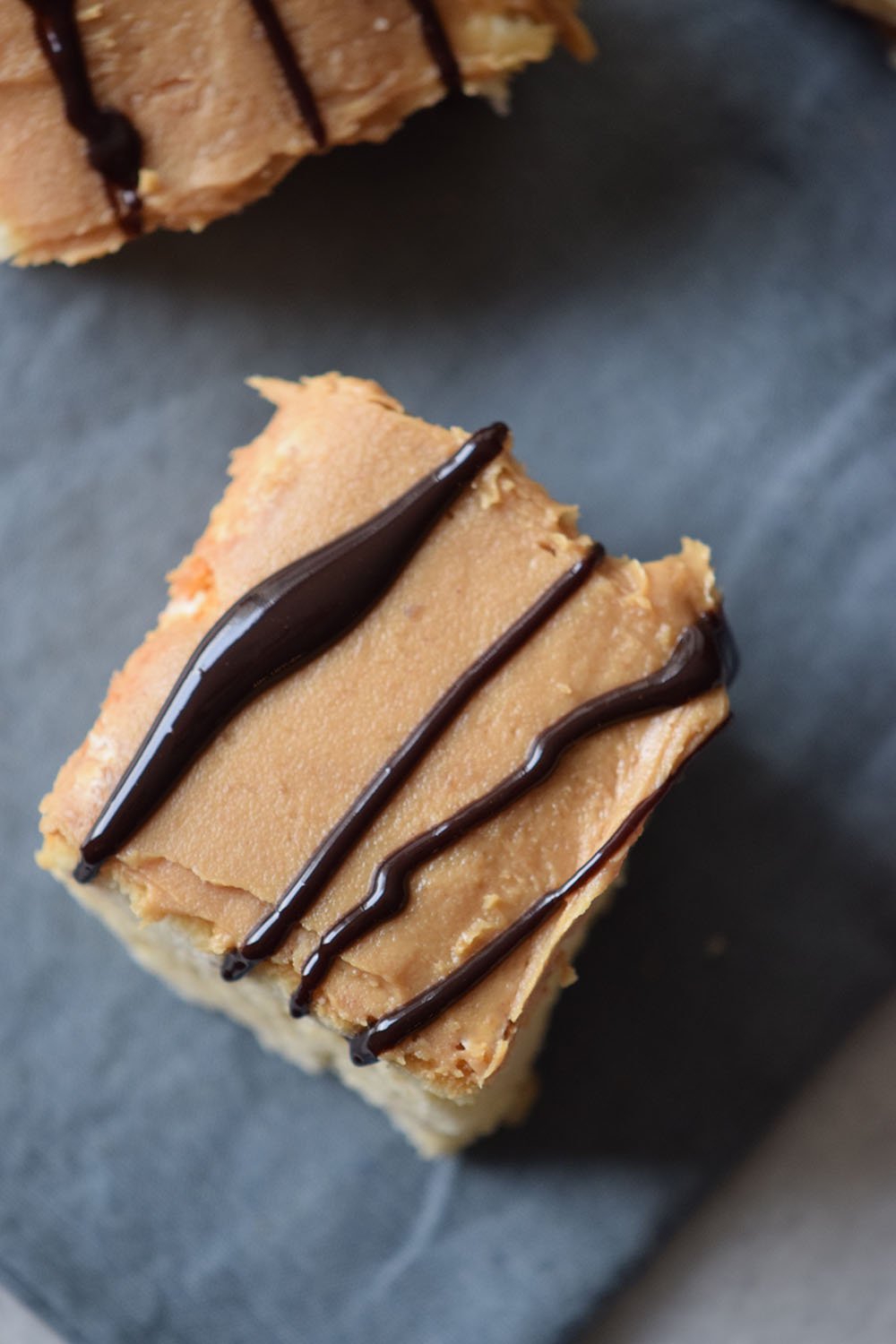 Because these Almond Fudge Cake Squares Bars are fudgy, like really really fudgy (actually you can consider this a fudge cake hybrid). The almond butter is the reason of all the fudginess, if we used traditional butter the result would be more cakey, but with almond butter? You get that thick brick of deliciousness.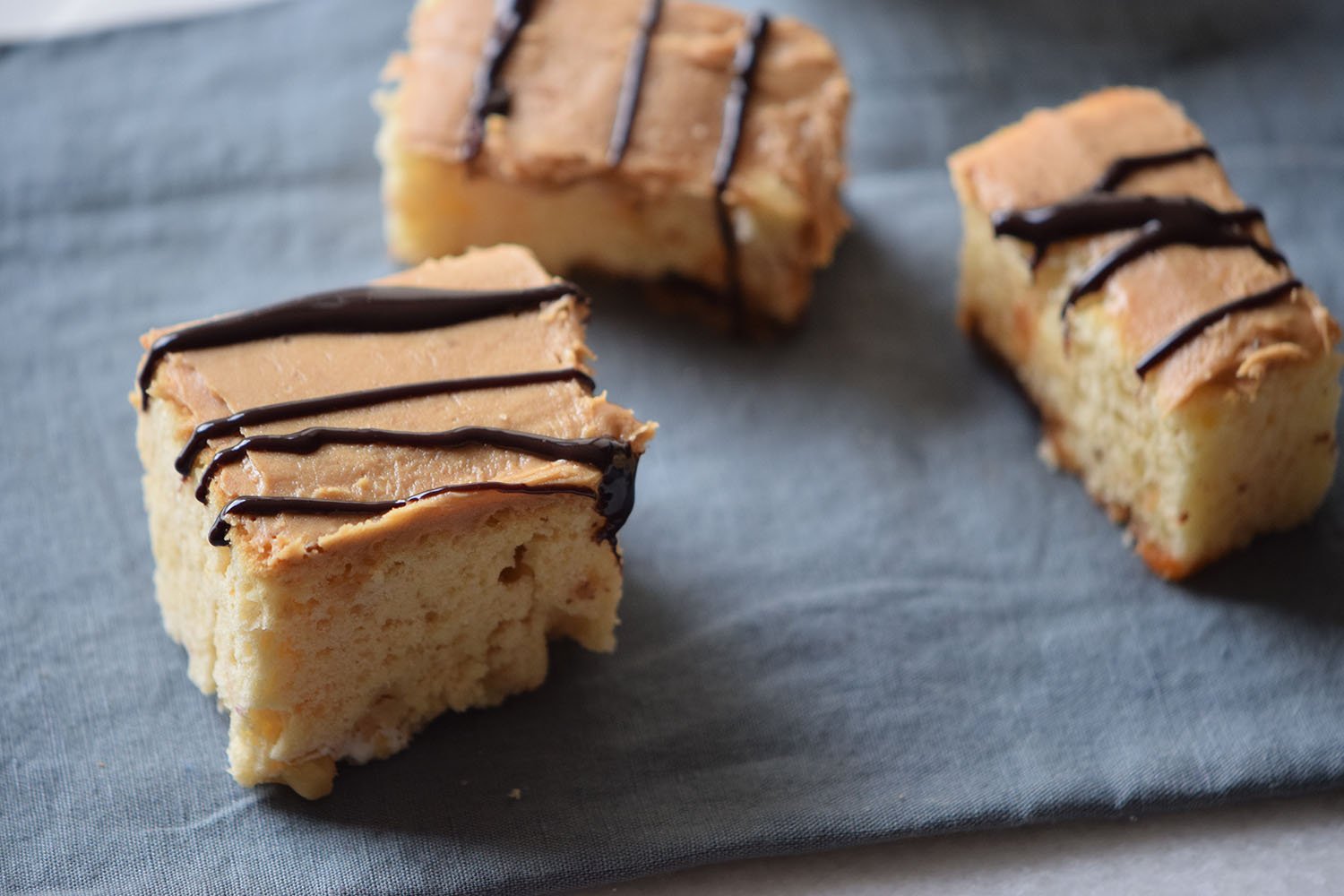 And then it's the topping. This is topped with a light layer of extra almond butter because why not? More almond butter is always better, especially if you are an almond lover. However, if almond butter is not your cup of tea I have also made this recipe with peanut butter (for both the batter and the topping) and the result is just as good.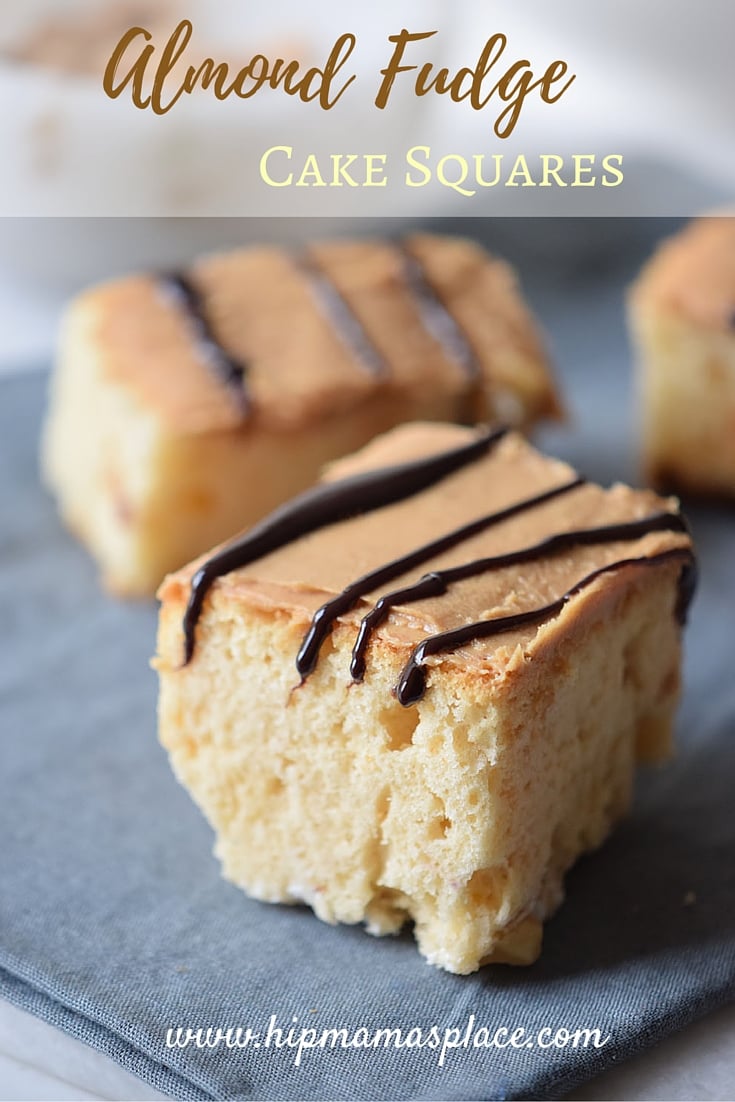 We also have the drizzle of chocolate, I love it because it's one of the easiest ways to decorate a cake. I mean you don't need any piping skills to drizzle some chocolate on top of your cake, and the result is just as cute as polished.
I love to make a big batch and snack on it during the week but other days I love to serve them warm and slightly gooey with a big scoop of vanilla ice cream. Either way both of them are just as good.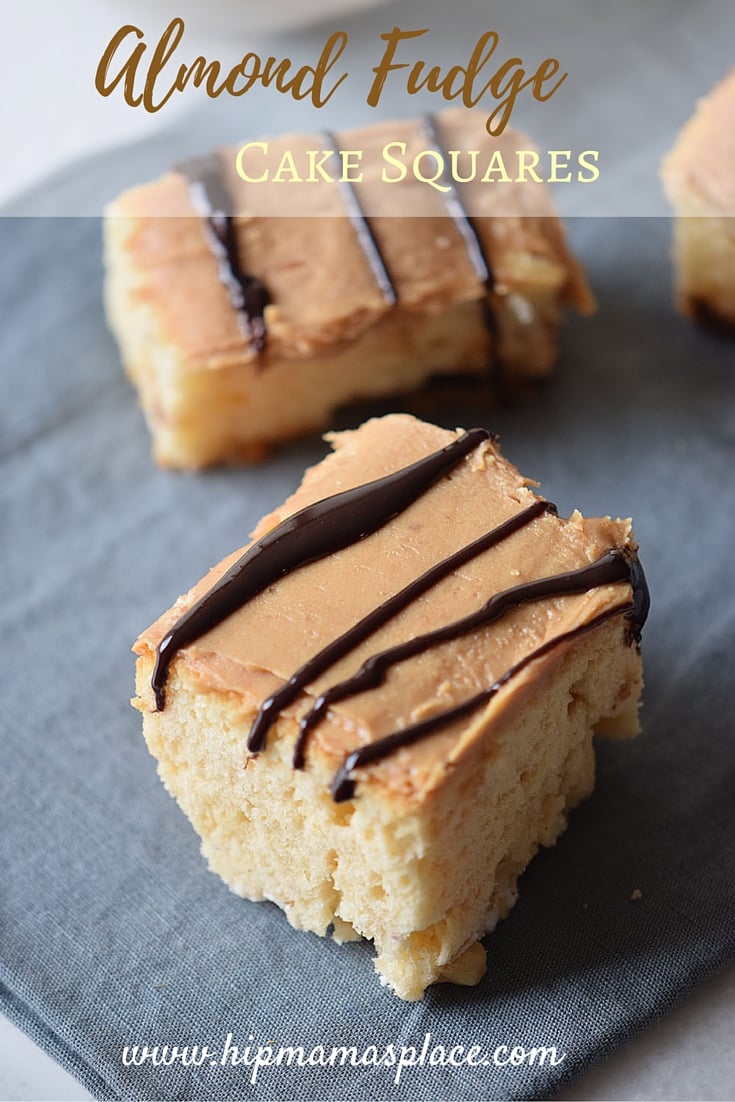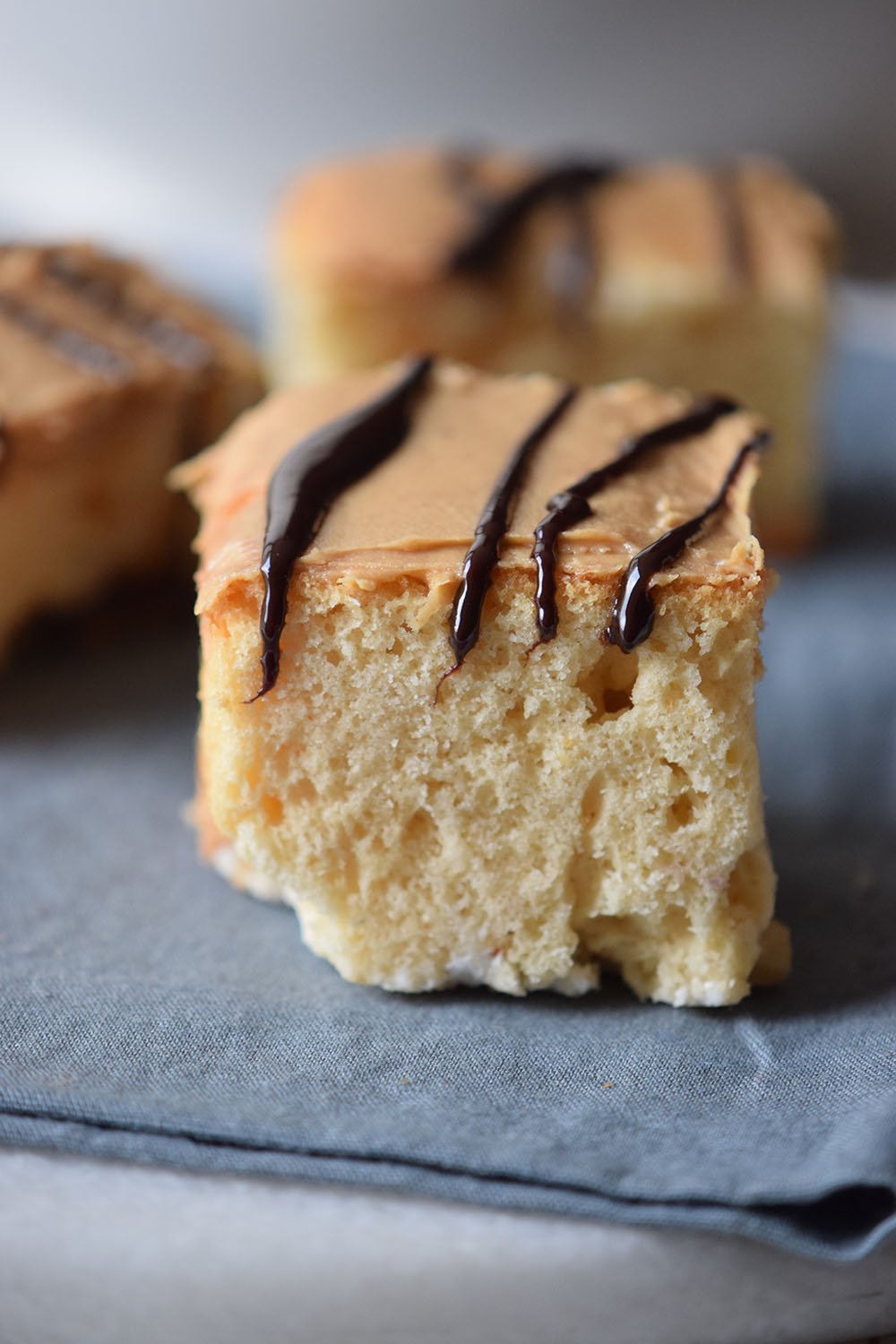 [amd-yrecipe-recipe:2]