As you walk the aisles of your local grocery store, do you ever wonder if some of the food you're about to put in your cart might end up in the trash?
You're not alone. According to the U.S. Department of Agriculture (USDA), Americans throw away 30 to 40 percent of their food every year, which amounts to $161 billion worth of edible food. That's roughly equivalent to each household throwing out $630 each year – or a lot of perfectly good groceries! Plus, it requires energy and water to transport and dispose of unusable food. This waste creates an added burden on the planet and its resources.
Food waste is a global phenomenon. Not only is the amount of food wasted each year staggering, but it is also one of the biggest contributors to climate change. It's easy to see how a large-scale loss of edible food contributes to unnecessary greenhouse gas emissions. What might not be so clear is that every time you throw out food or spoil it by letting it sit in the fridge too long, you are making your own contribution to this urgent problem.
How to Stop Wasting Food
Plan Your Next Grocery Store Excursion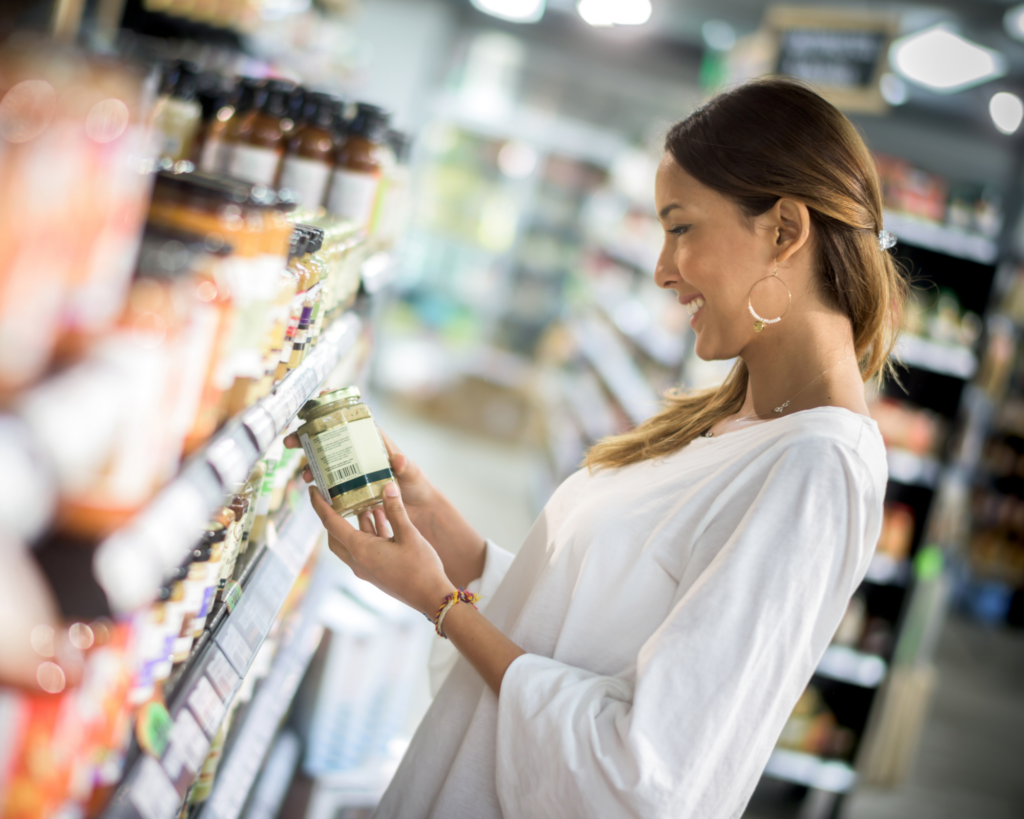 Make a shopping list before going to the supermarket and stick to it. That way, you'll only buy what you need and won't end up with a fridge full of rotting vegetables, unhealthy packaged foods, or a cabinet full of stale herbs. Yes, the ads and signs that offer incredible deals and the bright packaging are tempting, but keep blinders on when you shop. You won't waste money on impulse purchases if you stick to your shopping list. Most impulse buys are unhealthy items anyway. They're not good for the environment or your health.
Plan Your Meals
Plan your meals in advance, so you know what ingredients to buy and can use them before they expire. And put those leftovers to work, they're free! Planning meals without considering what you already have is one of the biggest mistakes people make. Make a list of what's in your freezer and use that list when planning future meals and your next trip to the grocery store. Think about how much money you'll save when you use items you already have.
Stop Letting Good Food Rot
Eat fruit as soon as you get home from the supermarket. Don't let it sit around for a week on the counter, waiting for you to decide what to do with it. And don't buy more than you can eat at that time either. If there are too many apples in the bowl and they start to turn brown, give them away. The same goes for vegetables. Don't purchase more than you can eat by their use-by date. Make fresh produce a priority, and remember, the longer the produce sits around, the more nutrients it loses. It's healthiest for you when it first arrives from the store.
Use Your Freezer
Freezing food is a way to preserve it for months. Frozen fruits and vegetables are just as nutrient-dense as fresh produce, since freezing locks in a food's nutrients. Don't be afraid to buy frozen, so you can store items longer and avoid wastage, and also consider freezing your own items. Follow the guidelines for freezing leftovers safely.
Other tips for using your freezing to reduce food waste:
1. Freeze leftovers in serving sizes, so they're ready to reheat without needing to thaw all the way.
2. Use up perishable food before it goes bad, using the first-in-first-out rule.
3. Make extra of anything you can freeze and use later, preferably in single-serving sizes.
4. If you have a small freezer, consider adding a second one in the basement so you have more freezer space.
Separate Foods that Produce Ethylene Oxide
Some fruits and vegetables produce ethylene oxide gas, which causes other fruits and vegetables to go bad prematurely. Examples of ethylene oxide producers are pears, cantaloupes, peaches, tomatoes, bananas, and avocados. Separate these foods, so the ethylene oxide gas from one piece of produce doesn't cause the other to rot prematurely.
Buy Ugly Produce
Don't be afraid of less-than-perfect produce at the grocery store. Misshapen and imperfect produce are just as nutritious as produce that's more pleasing to the eye. Consumers tend to pick the most perfect and leave the uglier fruits and vegetables behind. Collectively, this contributes to food waste, since these items are thrown out. Some stores also discount these items, so buying them can save money too.
Consider Composting
Don't just throw recyclables into the trash. Recycle them into compost instead. The compost pile is a free garden fertilizing tool. It's like planting your own little forest garden in your backyard. Composting is a great way to reduce the amount of waste you produce by making it something useful.
The Bottom Line
Stop wasting food, and you'll save a lot of money – and help the planet. You won't even have to make any big changes in your life. Use these ideas to make a few small changes that will help you cut food waste and nurture the planet.
References:
USDA.gov. "Food Waste FAQs"7 Easy Ways to Stop Wasting Food and Save Money