We're well into the new year already and there's probably at least one resolution you haven't gotten started on yet. It's one so many of us vow to accomplish more than once during the year but never seem to make it all the way through: getting organized!
When it comes to your home, decorating is so much more fun than organizing. So hold that out as a carrot in front of yourself. Once you get what you already have in order — and decide what you don't need anymore — you can go forth and do the stuff that's much more entertaining.
Not that organizing should be an awful chore if you go about it the right way. It's actually a liberating experience that will lift your spirits and give you a fresh take on things.
To Bin or Not to Bin?
First, a word about containers and bins. Some people say that containerizing is the last thing you should do. But you only have so much space in your drawers and closets, so you may as well see what you have room for, buy the appropriate containers that will fit, and use those as a guide for how much stuff you can reasonably keep. There are stores that specialize in containers, and they're also available in almost every home furnishings store in styles both decorative and utilitarian.
What Doesn't Work
There's one school of thought that says you should spend ten minutes each day (as if!) organizing one thing: a dresser drawer, a kitchen cabinet, whatever. The problem with doing things that way is that you don't get the big picture. Nope. The way to organize, and keep things organized, is to go through one whole room at a time. If you only have time to do one room a day, or even one room a week, so be it. Just don't stretch the process out too long or you'll lose the advantage.
Here are the basics of how to do a room:
Assess the Situation
Is the room full of clutter that belongs in it or is it full of things that belong somewhere else? The first thing to do is gather up everything that rightfully goes in another room. Allocate a box or a bag for each of those rooms — your bedroom, the kids' rooms, wherever — and take them where they belong. Then leave them there. Don't start putting that stuff away until you start organizing those other rooms or you'll never get back to the room you started in.
Categorize What You've Got
Items generally fall into four categories:
What to keep. These are useful items in good condition. And not just useful in a general way, but useful to you. If they're in good shape but don't work for your life anymore, they belong in the next category.
What to donate or sell. These are the things that might have value for other people. If they're borderline, don't waste everyone's time and space. The local thrift shop has more than enough cheap glass vases and lids without pots. And are you really going to list those old bedroom slippers on eBay? If an item has outlived its worth, it belongs in the last category.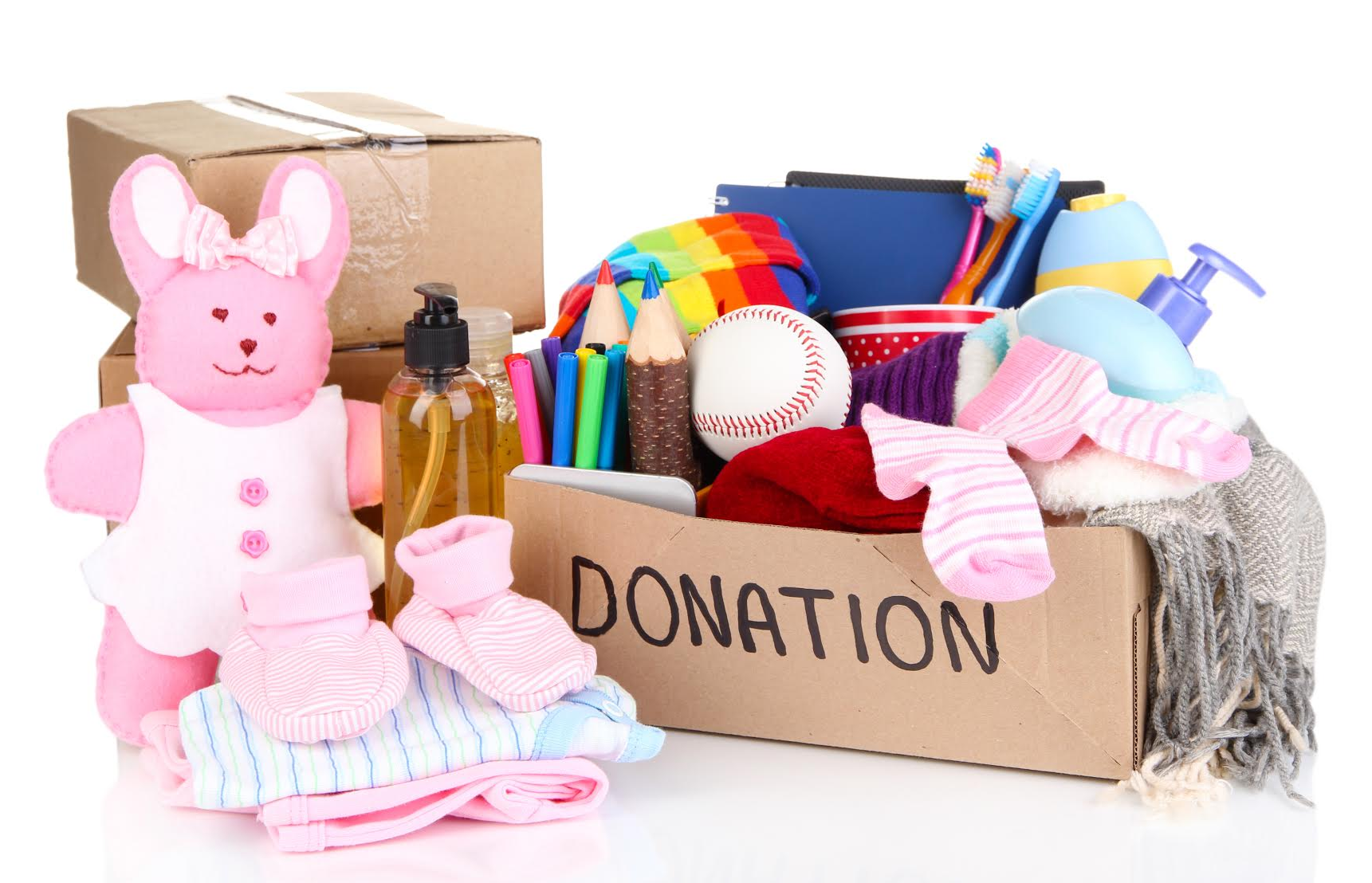 What you're just not sure about. If you're on the fence about some things you haven't used in a long time but that might prove useful in the future, and you've got room to store them someplace, then put then in a box, label it carefully, and stash it where you can see it in the garage, basement, or wherever. Our garage is very messy at the minute so there's not much room for storage, but since we've just ordered a beautiful new garage floor I'll have a big clear out to create more space. If you won't be able to find things when you finally want them, you may as well get rid of them now!
What to recycle or throw away. Not everything is worth keeping. Period.
Granted, not everything will fit perfectly into a given category. Sentimental items, for example. And things that are just beautiful and give you pleasure to look at. Organizing isn't a forced prison march. You should absolutely keep what you can't bear to part with.
Consider the Best Places for Everything
You'll be dealing only with the useful items in good condition now, so think about where they'll be most convenient to have. If you use soup bowls more often than dessert plates, for example, switch their locations in the kitchen cabinets. If you use your brush and hairdryer together, then put them in the same bathroom drawer and put the rollers somewhere else. If it's easy to find and use the things you want, then it's also going to be easier to put them back where they belong.
Put Everything Away
Almost finished! Each room will pose its own challenge, but now that you've got the hard thinking done, the rest should be practically fun. There are lots of ideas on the web for arranging specific spaces, and particularly for making your clothes closets into works of art and your bedroom the quiet respite it should be now that everything is organized. Ahhh.
Images by: Shutterstock