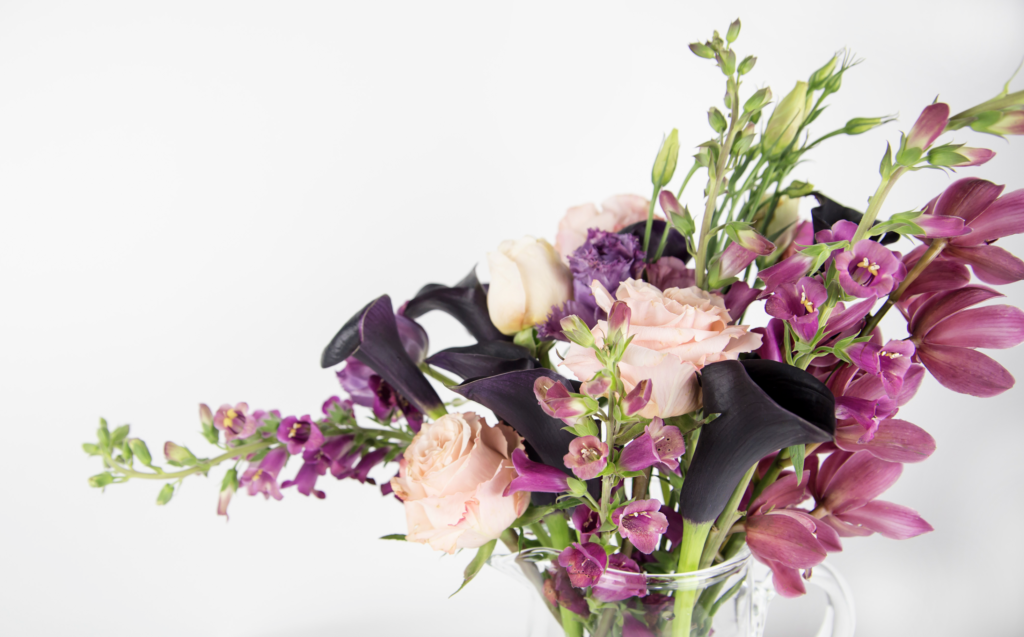 This post was sponsored by Teleflora. All views and text are mine.
February is one of my favorite months of the year. Yes, I know it's winter, but when February comes around, I get so excited for the festivities and love of Valentine's Day! Not only do I love Valentine's Day, but I really love flowers. If you've been following me on Instagram, you know how much I love flowers. I have to have flowers. Always. 🙂
The love and devotion that we show each other this time of year bring me joy. So, with these thoughts, I'm thrilled to share some of my favorite quotes about flowers because Valentine's Day truly reigns as the top time of the year when flowers are so much more appreciated. Don't you agree?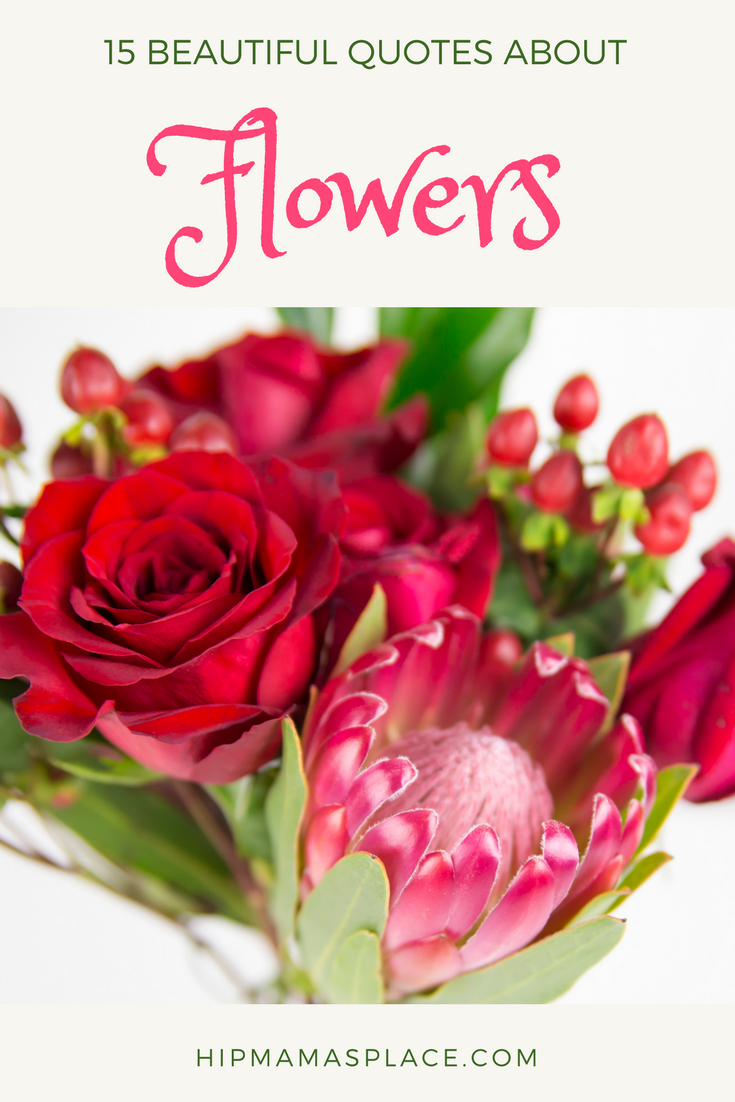 "Be honest, be nice, be a flower not a weed." -Aaron Neville
"The earth laughs in flowers." -Ralph Waldo Emerson
"Let us dance in the sun, wearing wild flowers in our hair." -Susan Polis Schutz
"I must have flowers, always and always." -Claude Monet
"Happiness radiates like the fragrance from a flower and draws all good things towards you." –Maharishi Mahesh Yogi
"I will be the gladdest thing under the sun! I will touch a hundred flowers and not pick one." -Edna St. Vincent Millay
"Butterflies are self propelled flowers." -Robert A. Heinlein
"Just living is not enough… one must have sunshine, freedom, and a little flower." -Hans Christian Andersen

"Love is like a beautiful flower which I may not touch, but whose fragrance makes the garden a place of delight just the same." -Helen Keller

"The violets in the mountains have broken the rocks." -Tennessee Williams
"A flower blossoms for its own joy." -Oscar Wilde
"In joy or sadness flowers are our constant friends." -Kakuzo Okakura
"Don't let the tall weeds cast a shadow on the beautiful flowers in your garden." -Steve Maraboli
"It is only goodness which gives extras, and so I say again that we have much to hope from the flowers." -Arthur Conan Doyle
"Love is the answer, and you know that for sure; Love is a flower, you've got to let it grow." -John Lennon

When it's time to plan for sending a gorgeous bouquet for this wonderful, sweet occasion, Teleflora is the best place to start! They have so many amazing bouquets to choose from, but here are my top three favorite picks for Valentine's Day flowers from Teleflora.com:
Teleflora's Swirling Desire Bouquet. This arrangement is so stunning! The hot pink oriental lilies add so much pizzazz to the whole arrangement and I love that it comes in an art glass vase that can be used over again.
Teleflora's Red Haute Bouquet. I love the vibrant red in this arrangement and the variety of flowers in it. The gorgeous lace-detailed glass lantern vase adorned with a tiny heart charm makes it even sweeter!
Teleflora's True Romance Bouquet with Red Roses. Roses, especially the red ones, are the main theme in this bouquet. I love roses in any color, but the combination of red, hot pink and greens in this arrangement is totally perfect! This is one special gift that will put a smile on your loved one this Valentine's Day.
So this Valentine's Day, why not treat the ones you love with special flowers from Teleflora.com? While you're at it, consider including one of these beautiful quotes! 🙂
What do you think about these quotes and the variety of Valentine's Day flowers from Teleflora? Tell me in the comments!
Giveaway!
One of you, lucky Hip Mama's Place readers, will win a $75 gift card to use towards any purchase at Teleflora.com! To enter the giveaway, enter through The Rafflecopter widget below. Contest is open to U.S. 50 states and Canada addresses only and ends on 02/11/18 at 11:59AM, EST. You will be notified by email if you win. A special gift code will be provided to you. You must use the code to claim your prize on Teleflora.com by 02/12/18 in time for Valentine's Day delivery. Enter today and best of luck! 🙂