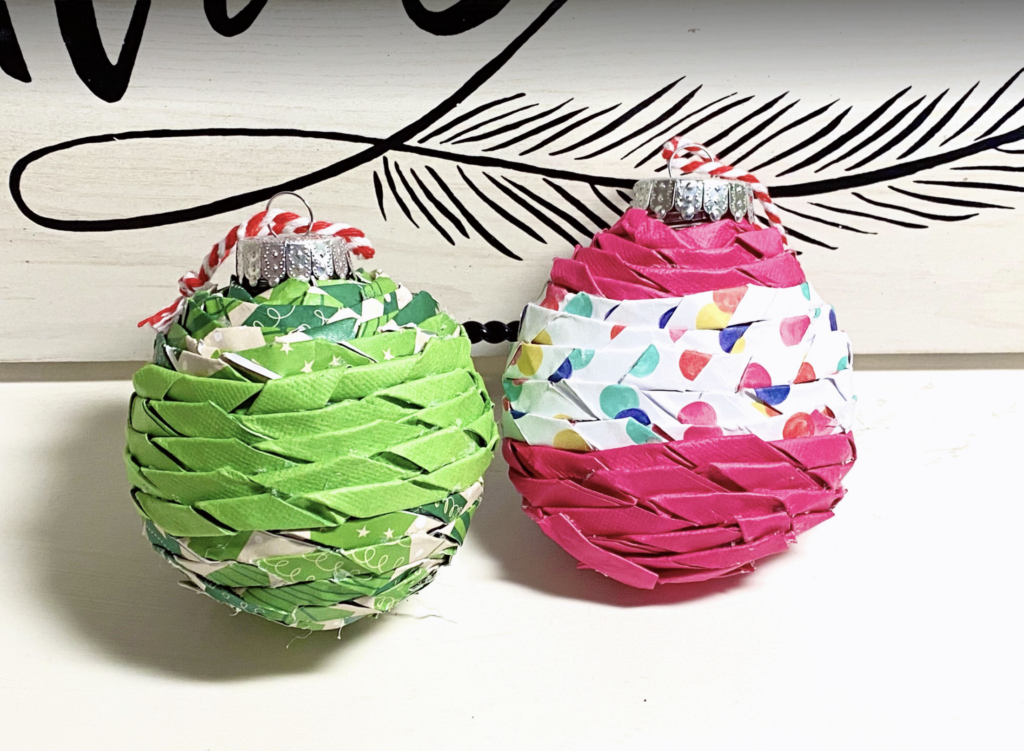 This post is sponsored by Babbleboxx on behalf of JOANN. All views and text are my own.
The holidays are the best time of year for craft lovers like me. There are so many things you can make – whether to decorate your home or to give as gifts. Holidays are a DIY dream!
This year, I have been super busy and have a lot going on in my life. However, I still found time to squeeze in some fun and festive crafts. Crafting is the best way to relax!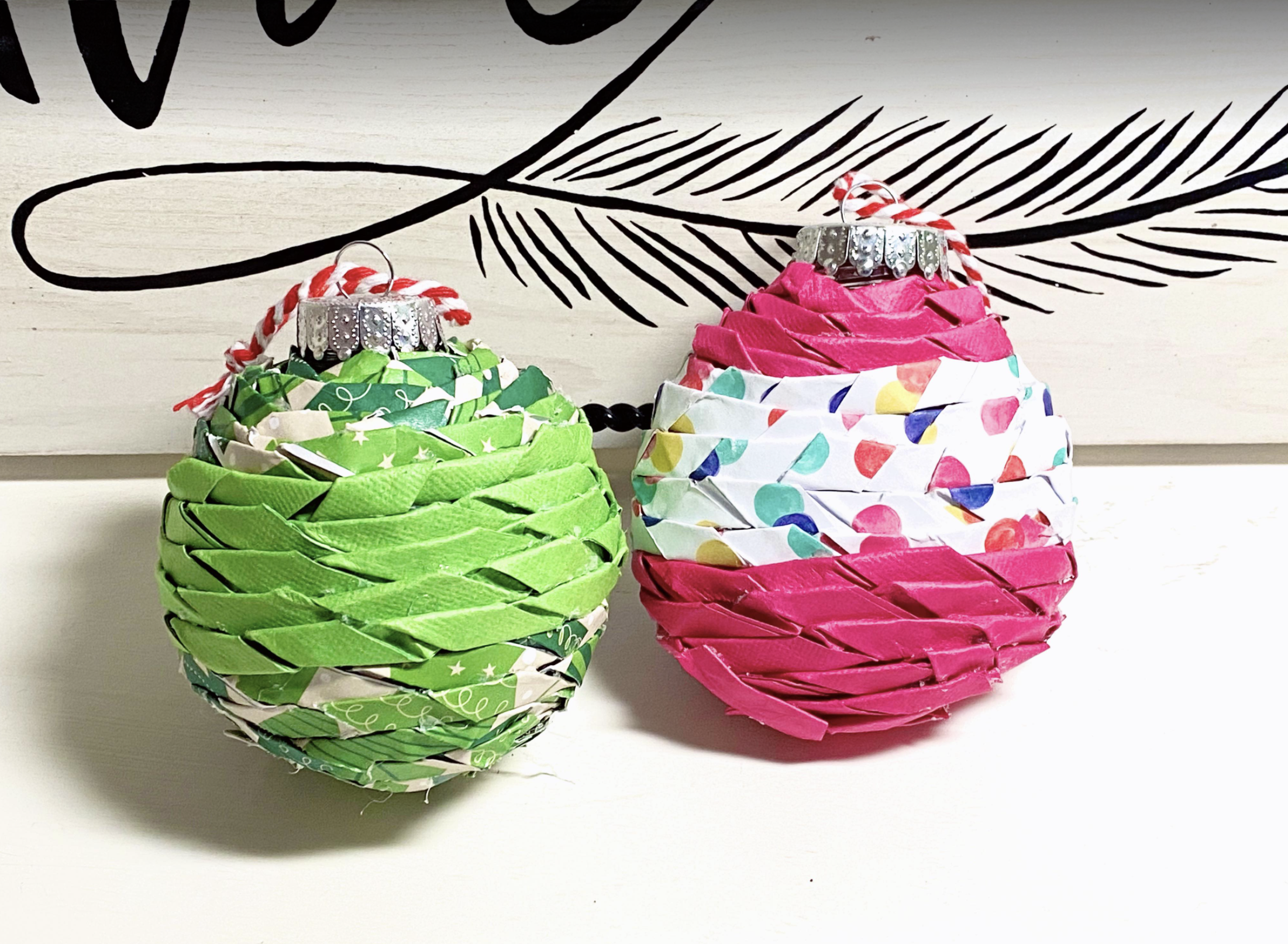 These twisted paper ornaments were my latest DIY home décor project. I was so happy with how they came out! Let me tell you all about how I made these pretty, rustic decorations.
As a DIY queen, I am a big fan of JOANN craft store. They have everything you could ever need! I was browsing the Joann website and found a tutorial for twisted paper ornaments. I had to try making these right away. They not only matched my farmhouse décor, but they also looked like a fun, quick craft I could squeeze into my busy day.
I chose a few different colors of card stock paper to make my ornaments. You can really use any colors you would like, so match the paper to your holiday décor. Once you have your paper patterns picked out, all you need is scissors, a hot glue gun, glue sticks, a spray bottle with water and some plastic ornaments. The ornaments can be any size or color so look for some that are on sale- it's good to be thrifty when it comes to DIY!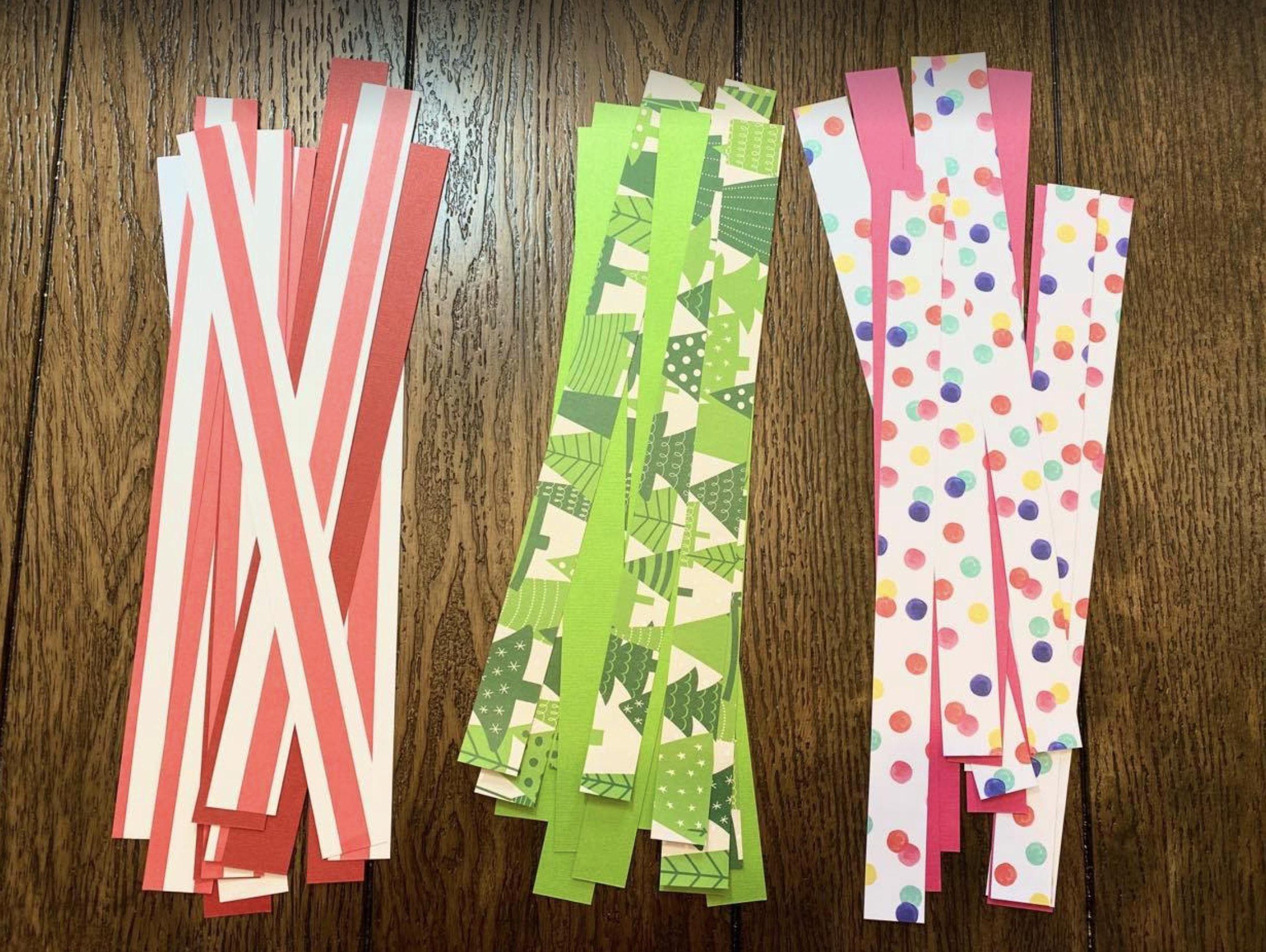 To begin, you need to cut the card stock into strips about one inch wide. Then, spray it with water to make the paper soft. You don't want to use too much water or the paper will rip, but just enough to get it moldable. I did about two sprays on each side of the paper and that seemed to work perfectly.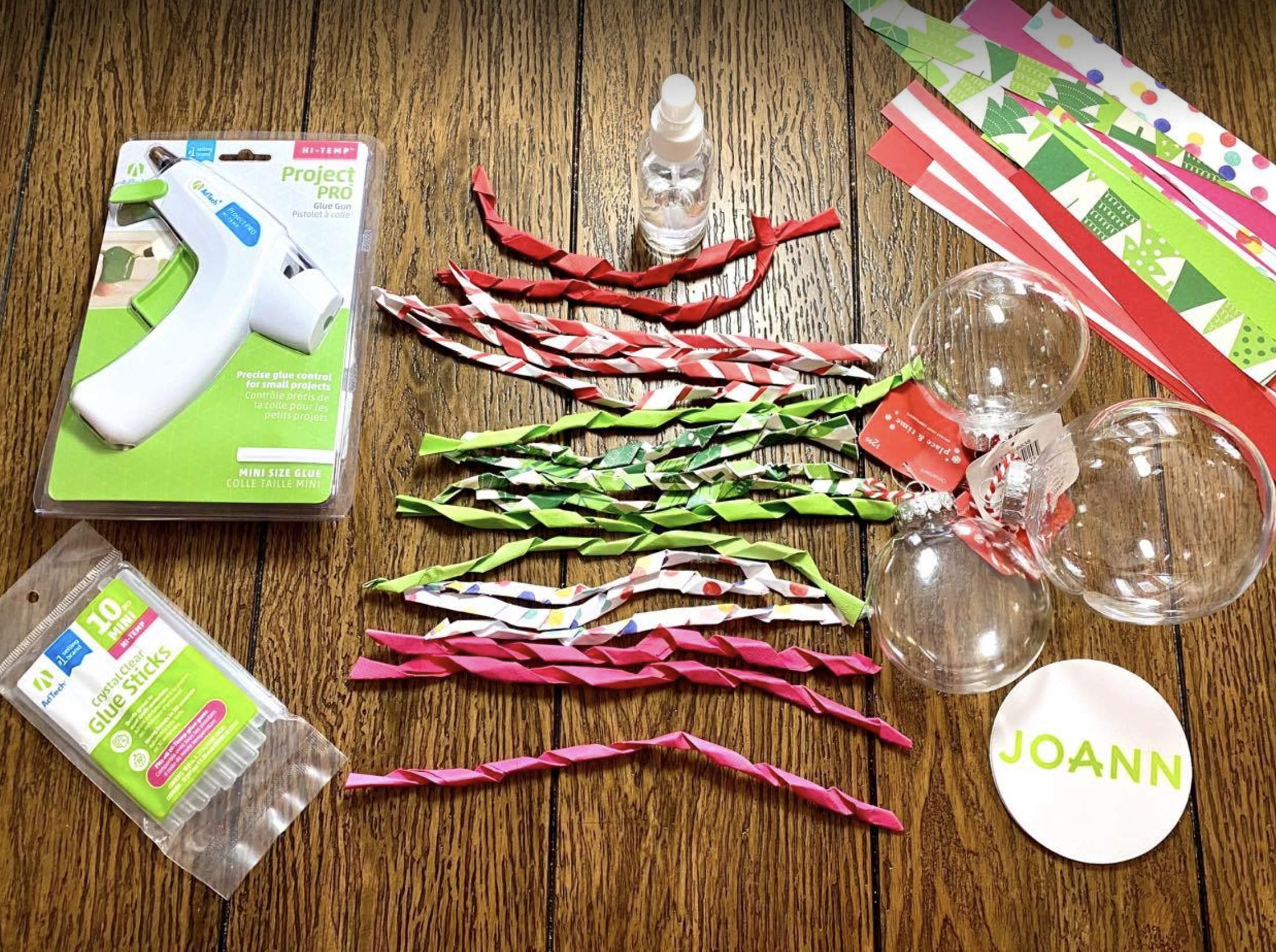 Once wet, twist each strip of paper. Glue the twisted strips of paper onto the plastic ornament, starting near the top and working your way down and around the ornament. When you reach the end of one paper strip, you can continue with the same color paper or switch it up and alternate colors. The design is up to you! They will look great if made in one uniform color of if mixed up into a candy cane pattern. That is the beauty of DIY ornaments- you get to make them look however you want!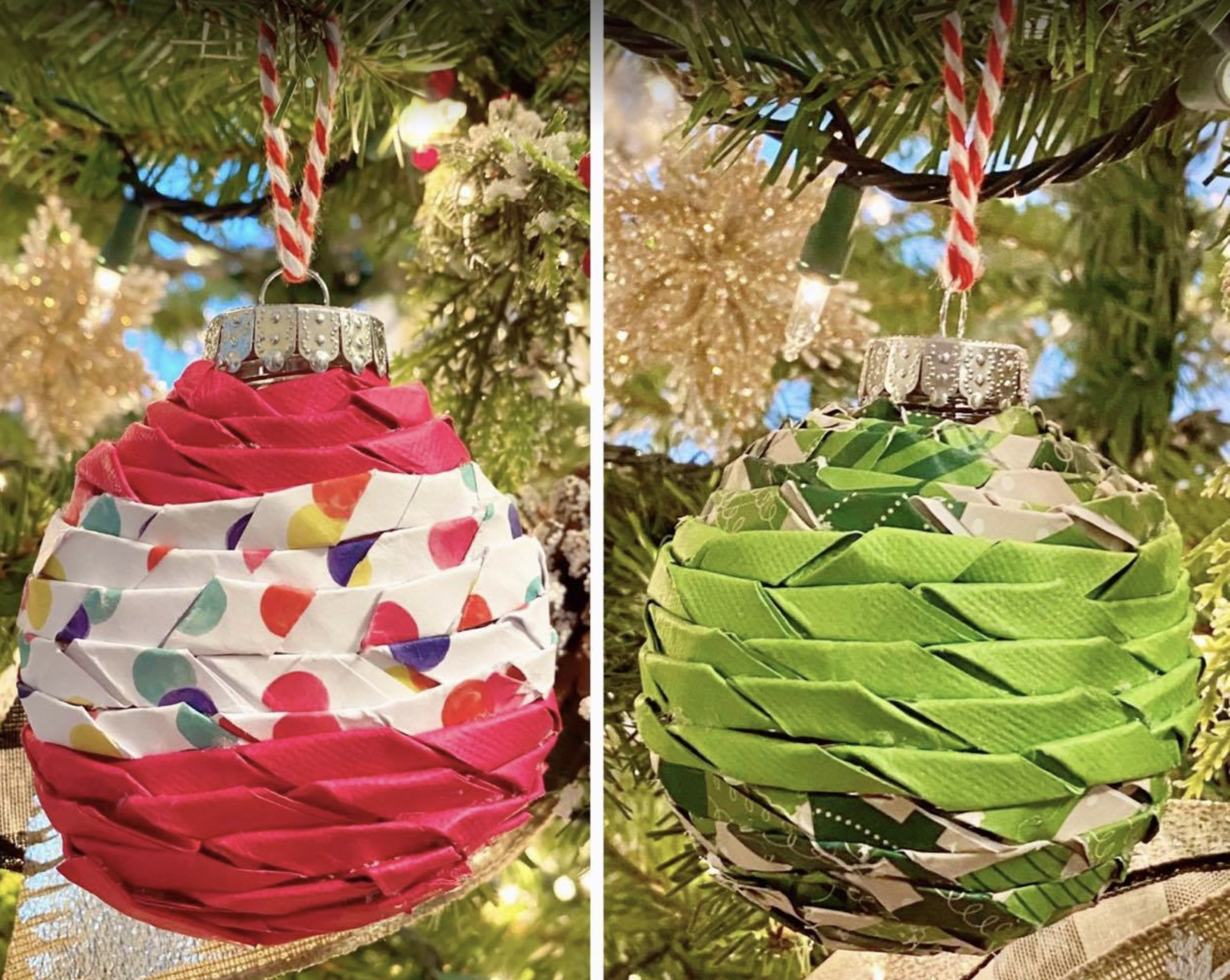 Once the twisted paper strips are all glued on, tie a ribbon bow at the top and glue that on too. Or, just add a pretty ribbon and hang them up right away! Of course, Joann's has hundreds of ribbon choices. They also have beautiful boxed and paper that you can use to wrap up your ornaments and give as gifts this season. Everyone on your list will adore receiving a handmade ornament – all made with love by YOU!
If you are feeling crafty this holiday season and are looking for a fun way to spend an afternoon, I highly recommend making these twisted paper ornaments. Everyone, young and old, can make them so they are also a great indoor, festive family activity. They are simple to make, truly beautiful and you can get everything you need in one convenient location – thanks JOANN!
Please send me pictures of your twisted paper ornaments if you decide to make them. I would love to see what you create!
LOVE THIS POST? PIN IT HERE!