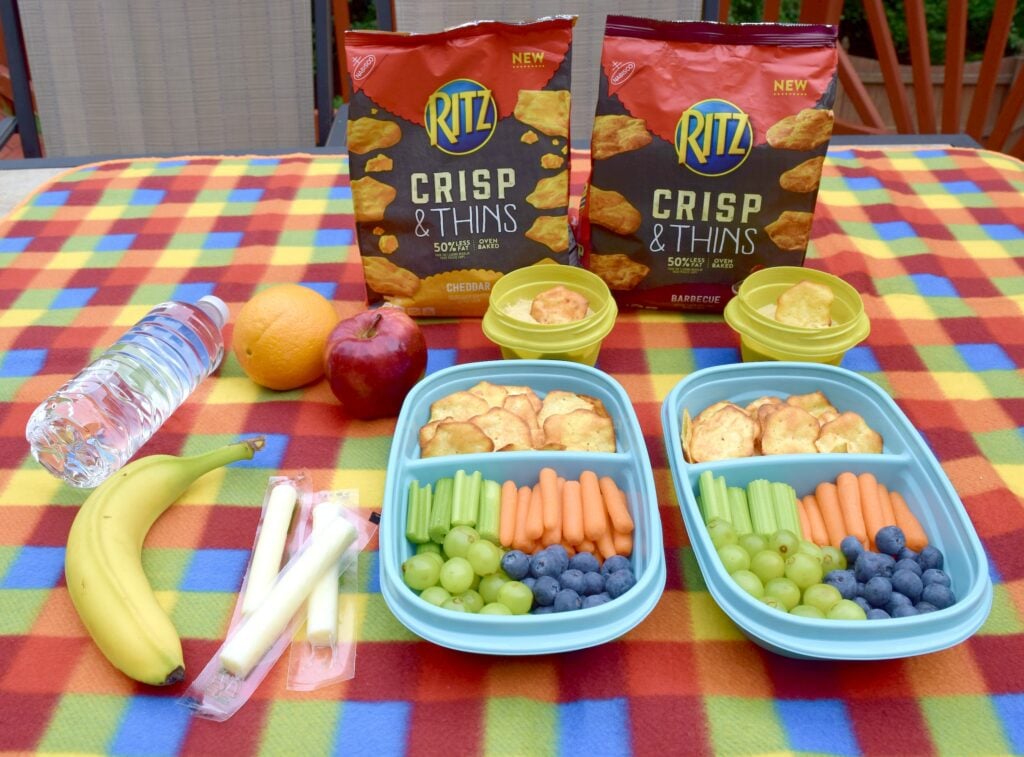 This post was sponsored by RITZ as part of an Influencer Activation for Influence Central and all opinions expressed in my post are my own.
Taking a family road trip is one of the best things you can do for your family. The reward of a family road trip doesn't come in the planning or in the destination, but in the journey. Road trips are a time for you to really get to know each other, make memories together, and explore places together. You get to travel at your own pace, make stops when you want, and take your time exploring places you have never been to.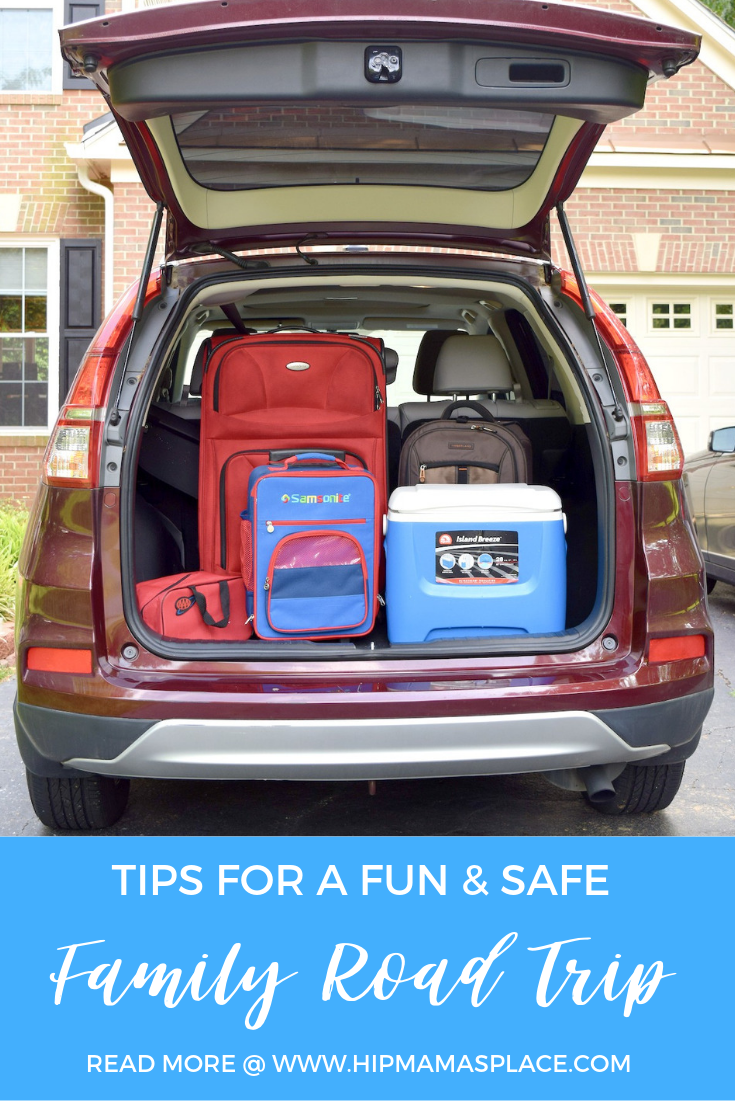 Our family loves taking road trips, especially during this time of the year. Getting away from technology and out on the open road is one way we can become closer as a family. Of course with three boys in the mix, it takes a little bit of planning and preparation beforehand.
Although my family loves going on adventures and taking road trips together, we have learned a few tips throughout the years to make it even safer and more fun.
Here are some tips for a fun and safe family road trip!
1. Get the car ready
Yes, I know this one from experience, and trust me, you don't want to be stuck on the side of the road during your family road trip. Before you go, take the vehicle in for a check-up, get new brakes, change the oil, and top up your fluids. The last thing you want to happen is to break down. If you don't feel like waiting around for your car to get done, you can always rent a car for the week, or however long you plan to be gone. Renting a car ensures you won't be stranded. With this being said, regardless of the vehicle, it is about creating memories with the family and ensuring this road trip goes as smoothly as possible, no matter whether you're in a camper van, an RV or the family car.
2. Pack lots of snacks
If you want a fun family road trip, you are going to want to pack enough snacks for the trip. Keep in mind that getting snacks at the gas station is going to get really pricey. So, if you are on a budget, bringing snacks is a double win. Here are some of our family's favorite snacks: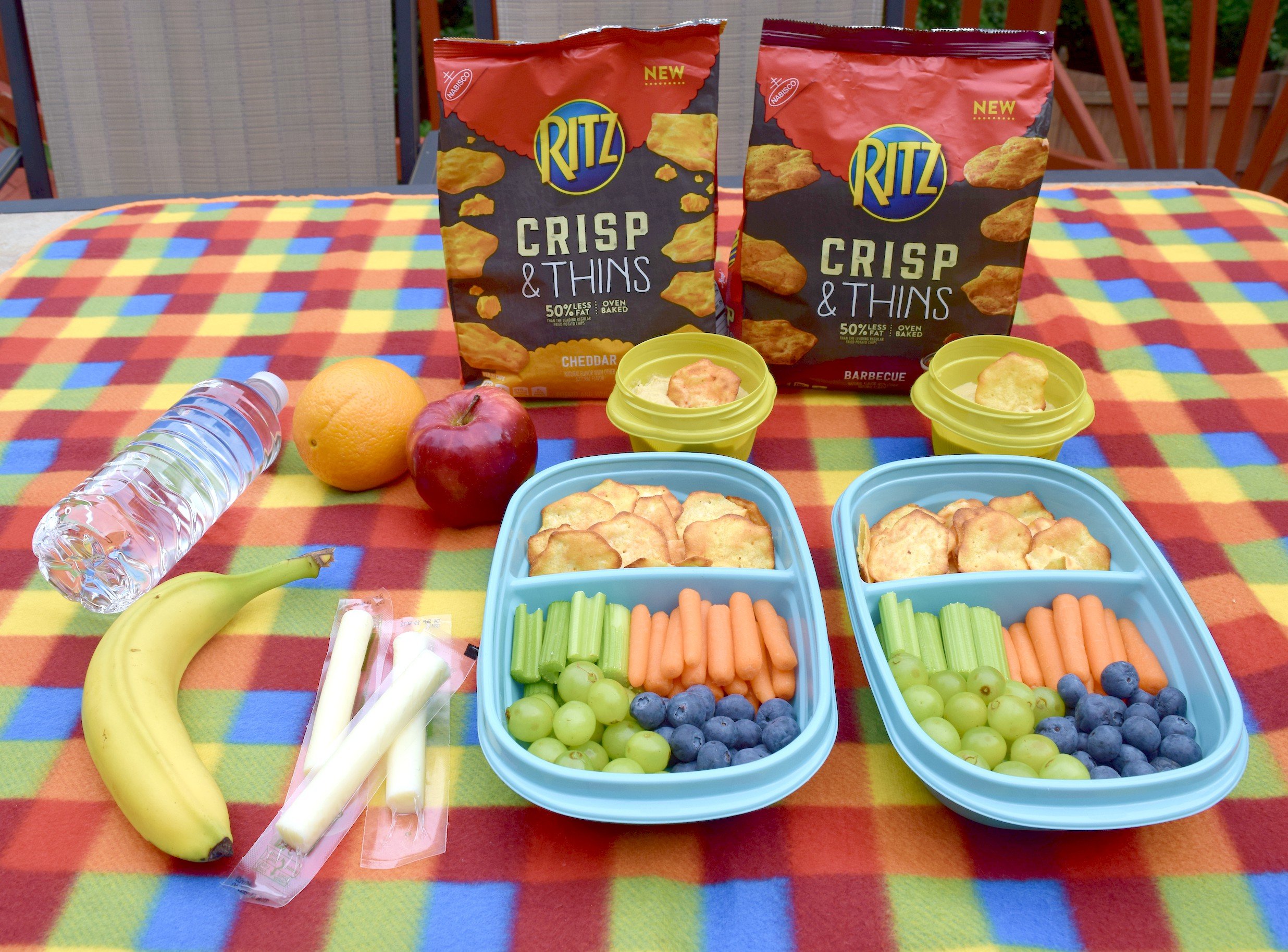 a variety of fresh fruits: apple, banana, oranges, grapes, blueberries
cheese sticks
homemade cut up veggie trays
RITZ Crisp & Thins
homemade ranch dips and hummus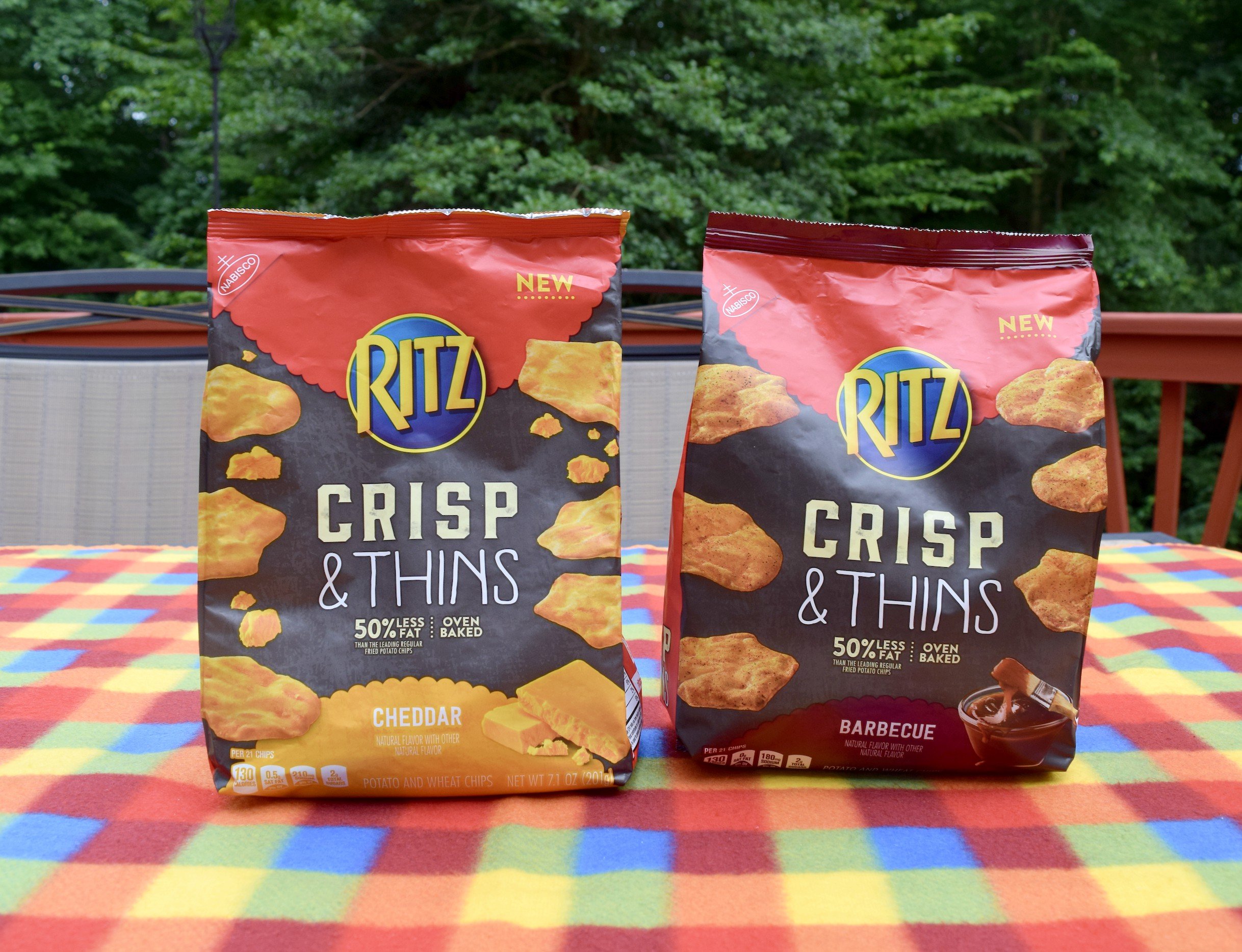 RITZ Crisp & Thins variety chips make great healthy snacks and are some of our favorite choices. We already love the variety of flavors they offer but our two top favorite flavors are cheddar and barbecue so the last time I shopped at Walmart, I just grabbed a few bags for our upcoming family picnic. RITZ Crisp & Thins are delicious and are perfect for grab-and-go, no mess snack, whether we're going on a family road trip or for any summer gathering.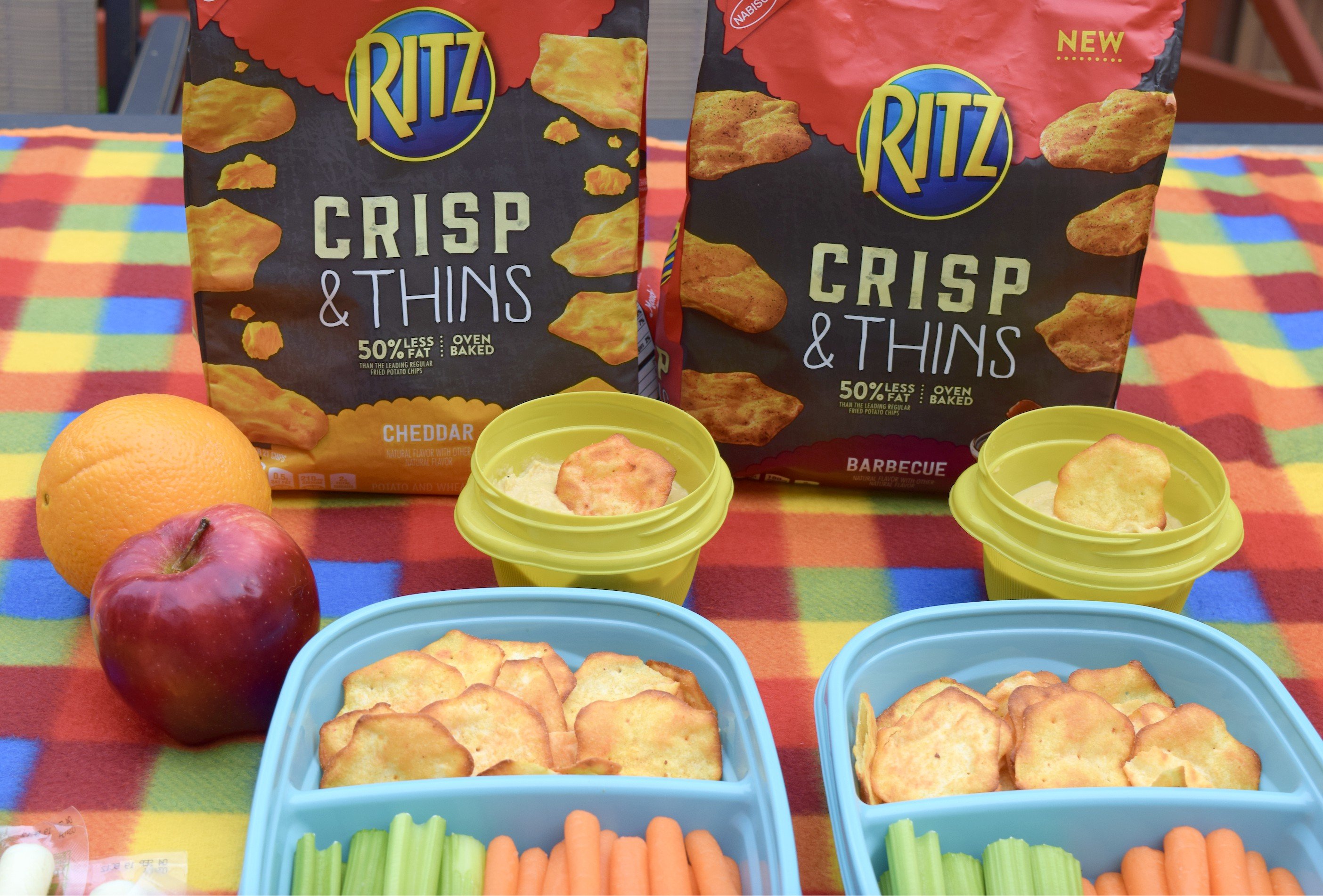 We love to pair RITZ Crisp & Thins with my homemade hummus. (Recipe coming soon!)
We always bring a good size cooler for items such as cheese, fresh fruits and veggie trays, and to keep our drinks cool while on our trip.
3. Make plenty of stops
Before going on your trip, you will want to plan out and schedule plenty of stops. Not only is it dangerous to drive for long periods of time without stopping, it isn't very fun for the kids. We like to plan numerous stops before we get to our actual destination. So take a look at the major cities you will be driving through and plan an activity to do in each city. I would recommend making a stop every hour to two hours for bathroom breaks and stopping every four to six hours for an activity.
4. Play games while you drive
If there isn't a lot going on or much to see, the drive can begin to get long and monotonous. So make sure you have some games in your back pocket to keep the party going. Here are some of our favorite road trip games:
The singing game: One person starts singing a song. Then using a lyric from the song, the next person has to connect it with another song until someone messes up.
The Movie game: First person starts with an actor/actress. Then the next person says a movie they were in. The following person has to state another actor or actress in that same movie. It continues until only one is left.
Alphabet Categories: Start with a category such as food. Each person must name a food with the next letter of the alphabet until they can't.
Scavenger Hunt: Of course, you can always pick some things everyone has to find while on the road trip. The one who finds the most things on the list wins.
5. Never let the gas get too low
You never know whether there will be an accident or construction that slows traffic. My rule of thumb is to fill that tank up at right under a half of a tank. When it goes below half, it is time to fill up. This also helps with bathroom breaks. It usually takes about one to two hours of drive time to get under a half tank, so this is the perfect time to fill up and use the bathroom. Consequently, it is important to remember to drive within the speed limits.
6. Bring pillows and light blankets
This may seem like a weird tip, but seriously nobody wants to deal with cranky kids or adults for that matter. Bring a couple pillows and light blankets so naps can be taken when needed. Along with this tip, make sure you have at least two drivers. One driver can nap while the other drives. Those who are driving will be much safer if they are well rested after their nap.
Do you have any other road trip tips to share? We would love to know how your family has a fun and safe family road trip in the comments below!
Giveaway!
Now through June 13, 2019 , you can enter to win one of six (6) $50 Walmart Gift Cards & one (1) $200 Walmart Gift Card (Grand Prize), hosted by Influence Central (I-C)! To enter, just follow the prompts within the contest widget below. I-C will randomly select winners from all program entries and will facilitate fulfillment of the seven (7) winning prizes.