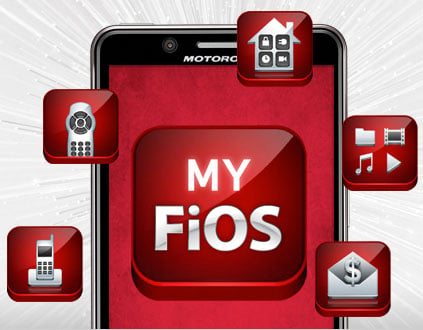 Last August, we started our Verizon FiOS Triple Play Bundle service (cable, internet and home phone) and we absolutely love it!
As part of my participation as one of the Verizon FiOS Test Drive Moms at Mom Central, I was provided a six month free service in order to facilitate my reviews. Good things do come to an end and last month, our free Verizon FiOS service ended. Even on the first day we started using Verizon FiOS, my husband and I already agreed we will continue using them when the free service is up. We have nothing but great things to say about Verizon FiOS- excellent phone service, fantastic TV shows and movies and lightning fast internet speed- what more could we ask for?
If you've missed my initial review, you can read here why we're loving the Verizon FiOS multi-room DVR feature. I also talked about other reasons why switching to Verizon FiOs was a really good decision for our family in my second post.
In this final post, I will discuss about the My FiOS App and how it can make your life easier by being able to access all the information you need or the entertainment you want- all within reach, at anytime and anywhere! If you're wanting more entertainment than just the streaming services found on FiOS, then you might also be interested in learning more about proxies to start gaining access to potentially blocked sites that can offer a wider variety of TV shows, movies, music, and much more. As an example, you're able to learn more at AvoidCensorship.org or similar sites.
My FiOS App is a really valuable feature to use if you have Verizon FiOS and if you have an Android phone. It lets you access everything you care about everywhere you go right through your phone. With My FiOs App, you'll have your favorite content in the palm of your hand with the following features:
*Schedule your FiOS DVR to record from TV listings or search – Access your DVR to record shows when not at home, so you never miss a moment of the programming you love.
*Watch TV shows and movies – Whether its FiOS On Demand or one of the 25 live streaming channels available through the My FiOS App, you can watch what you love on the go.
*Verizon FiOS mobile remote – Don't fight over the remote in your home again, use your smart phone as a FiOS TV remote so you always have the control in the palm of your hand.
*My Verizon home account – Access your Verizon home phone, Internet and TV service account to view and pay your bill, view recent payments and more.
*Verizon Home Control – Monitor fixtures and devices in your connected home by controlling compatible cameras, lights, locks, thermostats and more.
You can download the My FiOS App in the Android Market here or watch this short video to learn more about My FiOS App and how it fits your life!
I have an iPhone and although I don't use a lot of apps on it, I do have a few that have really helped me find or access important information that I need and communicate better and faster with people in my day to day life.
Overall, I am very happy with Verizon FiOs! If you've been unhappy with your current cable, internet or home phone service, don't wait any longer to make the switch to Verizon FiOS! I promise you, you won't regret you did.
Hip Mama's Place Disclosure: "I wrote this review while participating in a Test Drive campaign by Mom Central on behalf of Verizon FiOS and received a free trial of the products and services necessary to facilitate my review."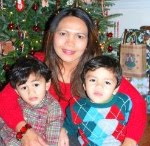 About the Author: Jocelyn Cañasa-Brown is a working mom of two boys and is a recognized blogger and mom influencer in the Washington, DC area. In her spare time, she designs and creates her own handmade jewelry, maintains her jewelry store on Artfire and is an active moms group organizer and leader both online and offline. Hip Mama's Place was nominated for Parents 2011 Best All-Around Mom Blog and named one of the Highest Rated Blogs and Sites on Nickelodeon ParentsConnect for the Washington, DC area. Follow Jocelyn on Twitter and/or Facebook.