This post was sponsored by OREO as part of an Influencer Activation for Influence Central and all opinions expressed in my post are my own.
Do you have a sweet tooth like I do? Now I know that if I buy a whole bag of OREO cookies that I may just eat them all. Well, if you're anything like me, you might just love the new OREO Cookies & Crème Chocolate King Size Bar too!
Friends, I've tried this new OREO chocolate candy bar flavor recently and I couldn't wait to share my thoughts about it with you!
I know what you are thinking, "why are you trying to tempt me? I am already tempted enough!" Well, bear with me here. Treating yourself is actually healthier than denying yourself of everything enjoyable. In fact, not treating yourself from time to time leads to unhealthy feelings and habits. However, treating yourself can boost your mood and help reduce stress.
So.. did the new OREO Cookies & Crème Chocolate Bar hold up to my expectations?
Seriously, the new OREO Cookies & Crème Chocolate Bar is the perfect way to treat yourself! OREO cookie pieces and Milka white chocolate candy come together to create this amazingly delicious candy bar! I have never tried an OREO that I didn't like, so I figured these new chocolate bars would give me the sugar fix I needed, but I never imagined just what I was about to taste. With real biscuit size OREO pieces enveloped in vanilla flavored creme filling and wrapped in white chocolate, my mouth is watering just thinking about it. The new OREO Cookies & Crème Chocolate Bar is my new favorite sweet treat after a long hard day!
Not only did these OREO chocolate candy bars make the cut, but they are perfectly "dunkable" (aka suitable for dunking) for those that like a little milk with their cookies. In fact they make dunking a lot easier! 🙂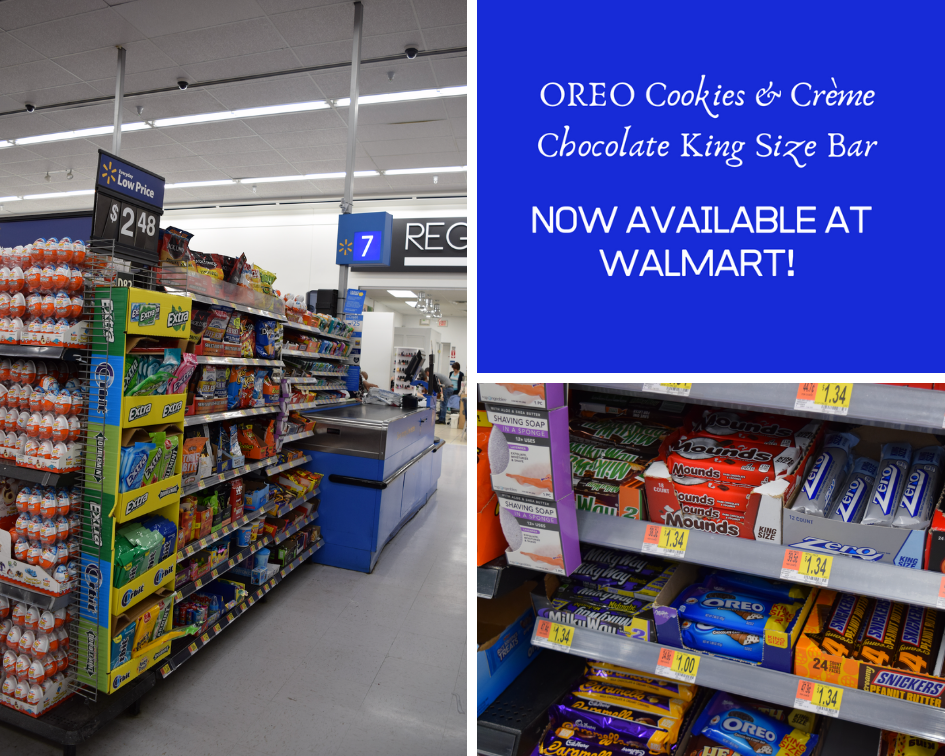 Trust me, if you haven't tried them, then you are going to want to. The great news is that you can find the OREO Cookies & Crème Chocolate King Size Bar beckoning to you right at the end of the checkout lane at Walmart.
So go try them out for yourself. You won't be disappointed!
GIVEAWAY!
Influence Central (I-C) is hosting a fantastic giveaway for your chance to win Walmart gift cards! To enter, complete the social media actions within the Audience Engagement Tool (AET) below! I-C will randomly select winners from all program entries and will facilitate fulfillment of the 7 winning prizes.