This post is sponsored by Cedar Fair Entertainment Company in conjunction with Blog Meets Brand, and I have been compensated for my participation. All opinions are my own.
It's summer, and that means lots of family fun! My family of five loves visiting theme parks, so we were thrilled when Jocelyn asked us to visit Kings Dominion in Doswell, Virginia, and share our experience. My three kids—ages 10, 10 and 12—couldn't wait to get there and made it through the whole day, from opening to closing, even with the heat! We love creating family memories through day trips like this, and no matter how old your children are, there is something for everyone at the park.
Planet Snoopy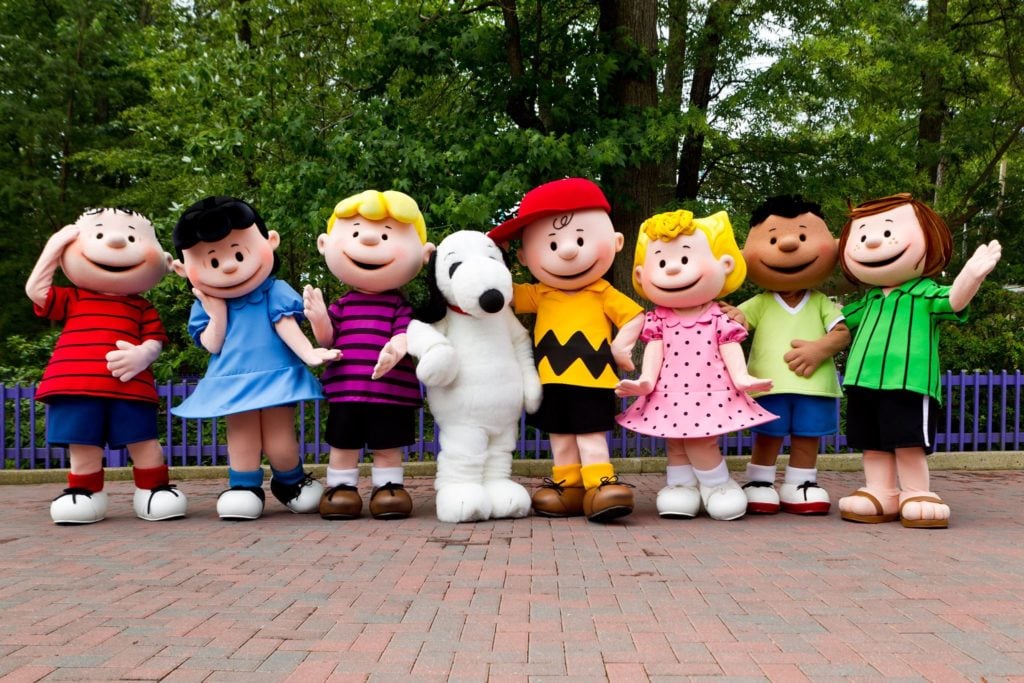 This was our first visit to Kings Dominion where we didn't visit Planet Snoopy at all (sniff, sniff). I have such great memories of watching my little ones on the kid-friendly rides; their favorite was Joe Cool's Driving School and the beginner coasters. If you have little ones, plan on meeting the Peanuts characters and enjoying all the rides and shows in this favorite section of the park. For a great little souvenir, order a Kids Meal at any of the park's restaurants and it's served in a plastic Peanuts lunchbox. We found that the Kids Meal had almost as much food as the adult meal, plus a drink, for a lot less money.
New Rides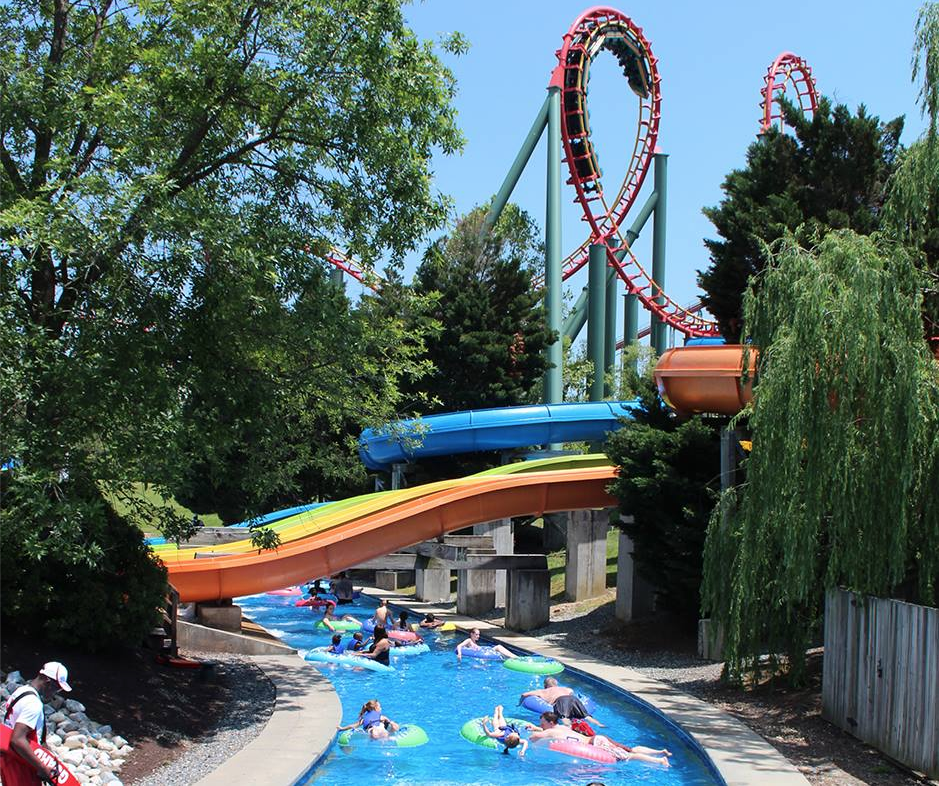 If you haven't been to Kings Dominion lately, you'll love the renovated and expanded Soak City, perfect for those hot summer days!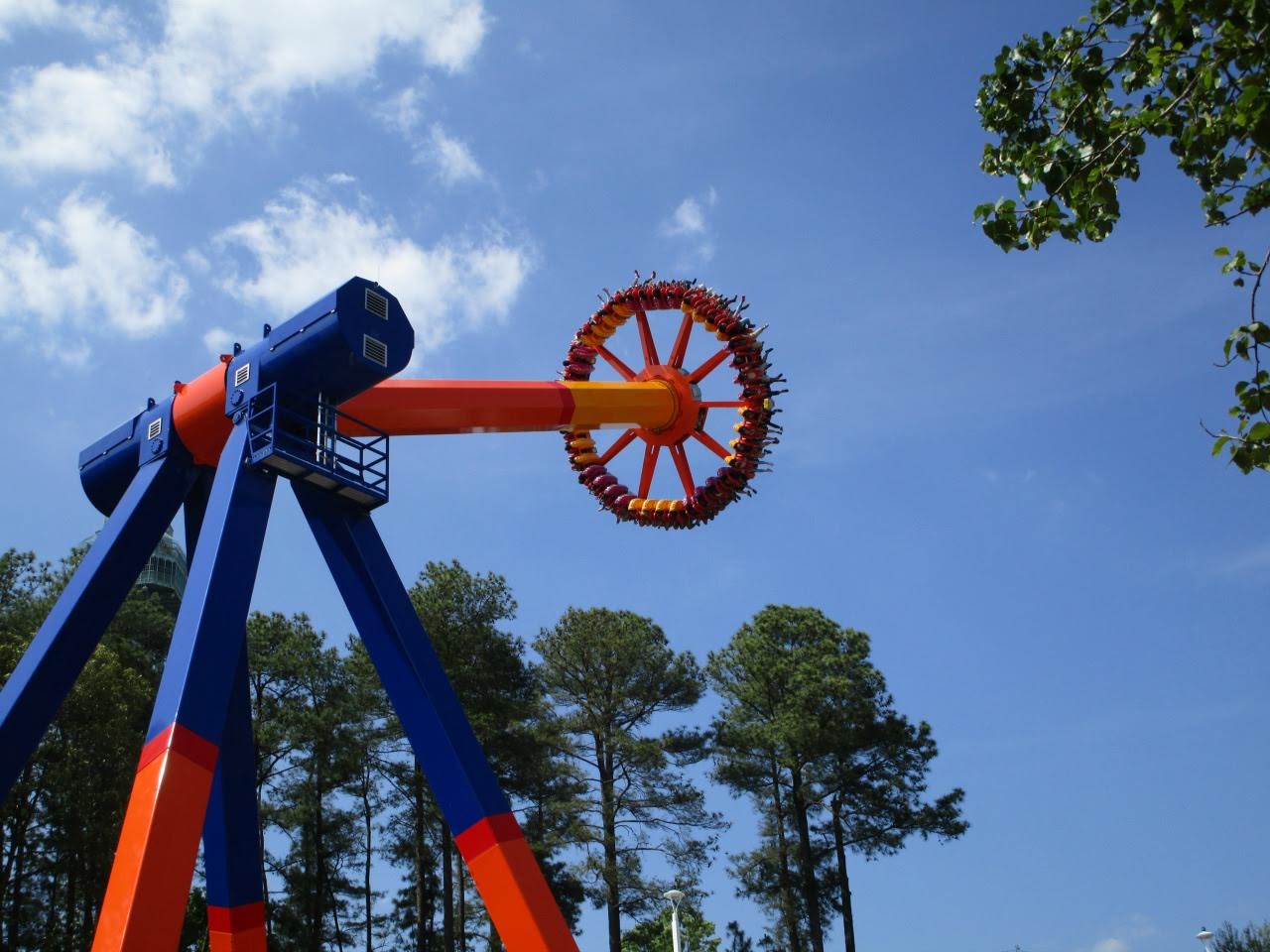 We focused on the big thrill rides, and my kids absolutely loved Delirium and its gravity-defying hang time. All three of them said the same thing when they got off the ride: "awesome." This visit was also the first time that my twin daughters, age 10, were tall enough to try the most intense roller coasters, so all of those were new to them. They argued about which was their favorite, but I think riding the front row of Dominator in the dark was a memory they won't soon forget! Another new-to-us ride was Windseeker, which took us up 300 feet high for an amazing swing ride with a gorgeous view. It was really relaxing, and I couldn't stop smiling while they played the theme music from Superman.
Old Favorites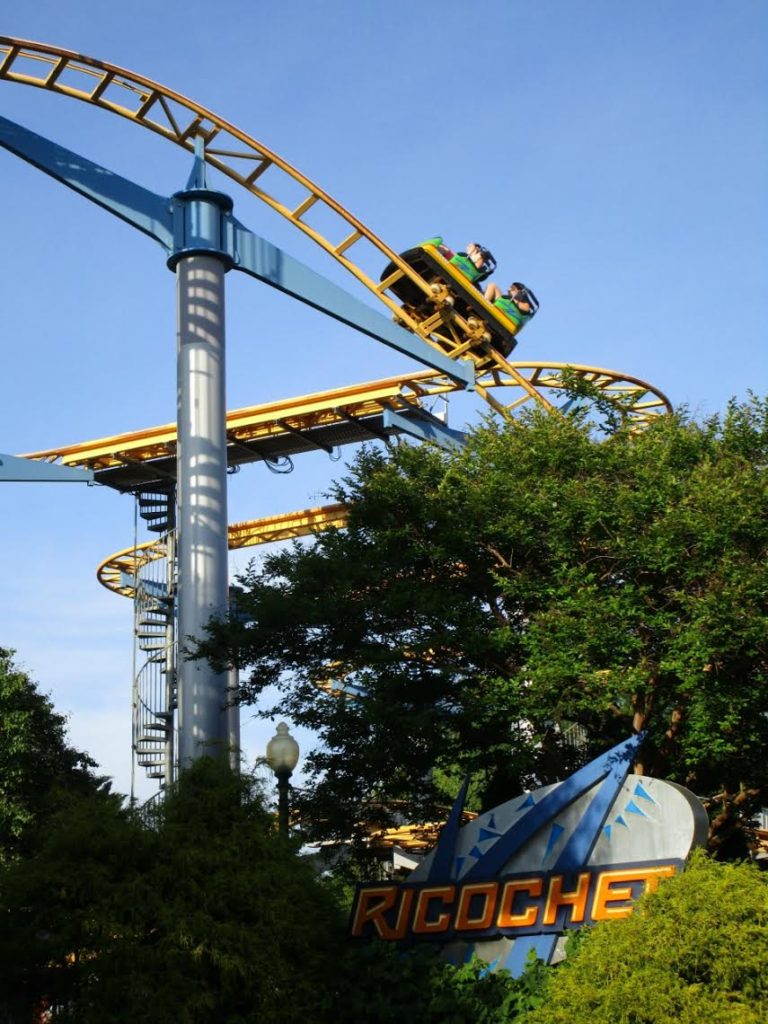 You can count on Kings Dominion to have favorites like the Carousel, the Americana ferris wheel, and the Scrambler. One of their favorites is Avalanche, the bobsled track, and the ride they remember best from our previous trips. It's a middle-level thrill so it's great for all ages. My personal favorite is Ricochet, which reminds me of the coasters you'd find on the beach boardwalk growing up on the East Coast, taking me back to memories made with my own siblings back in the '80s.
Keep Cool
Even if you don't bring swimsuits for Soak City, you can get wet on Shenandoah Lumber Company and White Water Canyon. While we enjoyed the shade waiting in line for the river raft ride, most people leaving the ride weren't that wet. We must have done something special because all five of us got drenched on that ride. It felt great on such a hot day! We also keep cool by staying hydrated. The Souvenir Drink Bottle is a great deal; pay for the cup and get free refills all day, then .99 refills for the rest of the season. We stopped at many restaurants throughout the day to refill with lemonade, soda and water.
Save with a Season Pass
One of the best ways to experience Kings Dominion is with a season pass! You get unlimited visits all year to both Kings Dominion and Soak City. Plus, you save time by using the Season Passholders line into the park and can enter early to ride the big coasters before the park is open to the public. With the Gold Pass, you also get free admission to Halloween Haunt, Dinosaurs Alive! and free parking each time you visit (saving $20 a pop!). All Season passholders get a 10% discount on food and merchandise inside the park.
We're still talking about our fabulous day at Kings Dominion, and my kids can't wait to go back and do the water park. What are you doing this summer to create family memories? A day out riding the rides or splashing at Soak City is a great way to spend time together and capture these moments while the kids are young. So go enjoy!
This was a guest post by Gina Lincicum who has been blogging at MoneywiseMoms.com since 2008, sharing strategies to help busy moms balance the family budget. She lives in Northern Virginia and has three tweens (two are identical twins), who help with posts on favorite family board games, Mid-Atlantic travel, and tech topics.