This post is sponsored by K12.com. All views and text are my own.
It's no secret that people all over the world are feeling the extraordinary ripple effect of the novel coronavirus as quarantine methods are still being observed to cope with the global pandemic. One area in our life that's been highly affected is our education system. As schools remain shut down, students, educators and parents are adapting to virtual spaces and online meetings to continue learning.
One thing that we can be grateful for, though, is that even in these challenging times, there are still plenty of tools, tips and resources that parents and students can use to have quality education.
In Washington, D.C., there's Friendship Public Charter School Online (FPCSO), a partnership between Friendship Public Charter School and K12, that offers an individualized, tuition-free public education experience for students in grades K-8 who reside within the District of Columbia.
What's great about FPCSO is that their program has always been designed to be worked on while at home or/and offered as an online program, so the curriculum and instruction are already established versus the traditional brick-and-mortar online schools where they still have to figure out online programs to offer their students.
About Friendship Public Charter School Online (FPCSO)
With an award-winning, highly interactive curriculum from K12, the leading online K–12 curriculum provider and an AdvanceED accredited company, Friendship PCS Online offers students in DC the chance to learn in the ways that are right for them. They offer engaging, high-quality and individualized approach to learning led by Washington D.C.-certified teachers who help guide and track every child's progress through the curriculum.
Lessons in the FPCSO are delivered through a platform called the Online School, as well as through more traditional methods. Materials like books, CDs, and even science lab supplies are delivered right to your doorstep.
Student-to-student interaction is emphasized as well, so that your child will always be well educated and well socialized.
As a public charter school authorized the Public Charter School Board, Friendship Public Charter School Online is part of the public school system and is available tuition free. The K12 curriculum is provided free of charge, as well as a loaner computer system, printer, and Internet stipend for families who qualify.
Enrollment for the 2020–2021 school year is now open!
Enrollment at Friendship Public Charter School Online (Friendship PCS Online) for 2020-2021 school year is now open! GO HERE to follow the step-by-step enrollment process or you can call 202-729-8287 to talk to an Enrollment Specialist.
Need more information?
To learn more about Friendship Public Charter School Online, you can GO HERE where you can also see/hear what other students are saying, see sample lessons and more!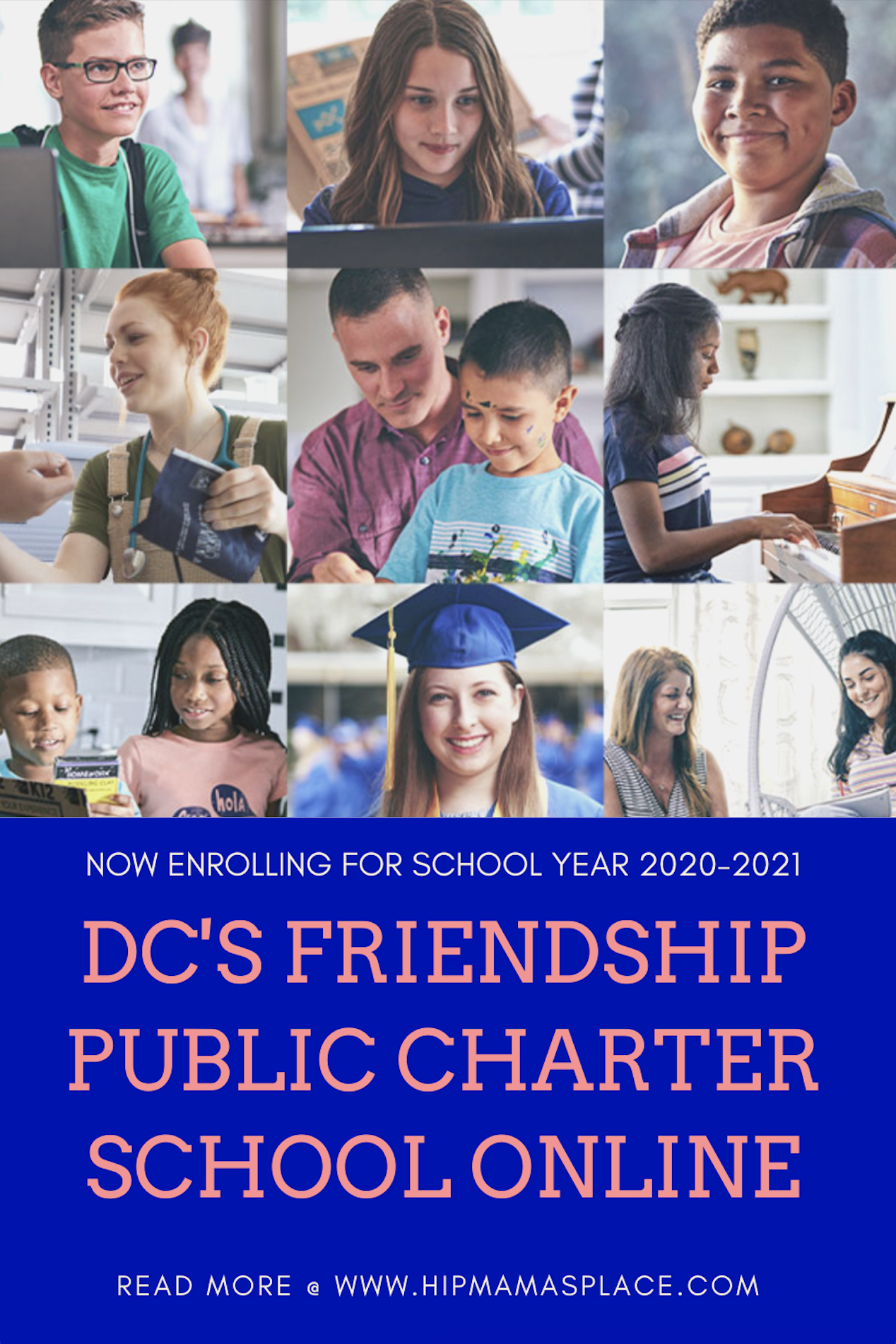 You Might Also Like…