Thank you CreditRepair.com for sponsoring this post. CreditRepair.com's team understands that a credit score is not just a number; it's a lifestyle.
When you have a family, saving money can be a challenge. As a mom to three boys, I know all about growing grocery bills, the need for new sports equipment and the high costs that come with traveling as a family. However, when you make plans and decide to manage your money together, you will be surprised by how much you can save. Having money tucked away for a rainy day is not only smart but it can also make you feel safe and proud! All you need is a plan.
I have found that talking to my kids about our family budget and the importance of saving has not only helped them understand our financial situation but it made them want to save too! Also, as someone who went through a divorce years ago, I know firsthand how hard it can be to get back on your feet and be financially independent. With so much going on in the world and the uncertainty of what may come next, taking charge of our money is something we should all do.
1. Set A Goal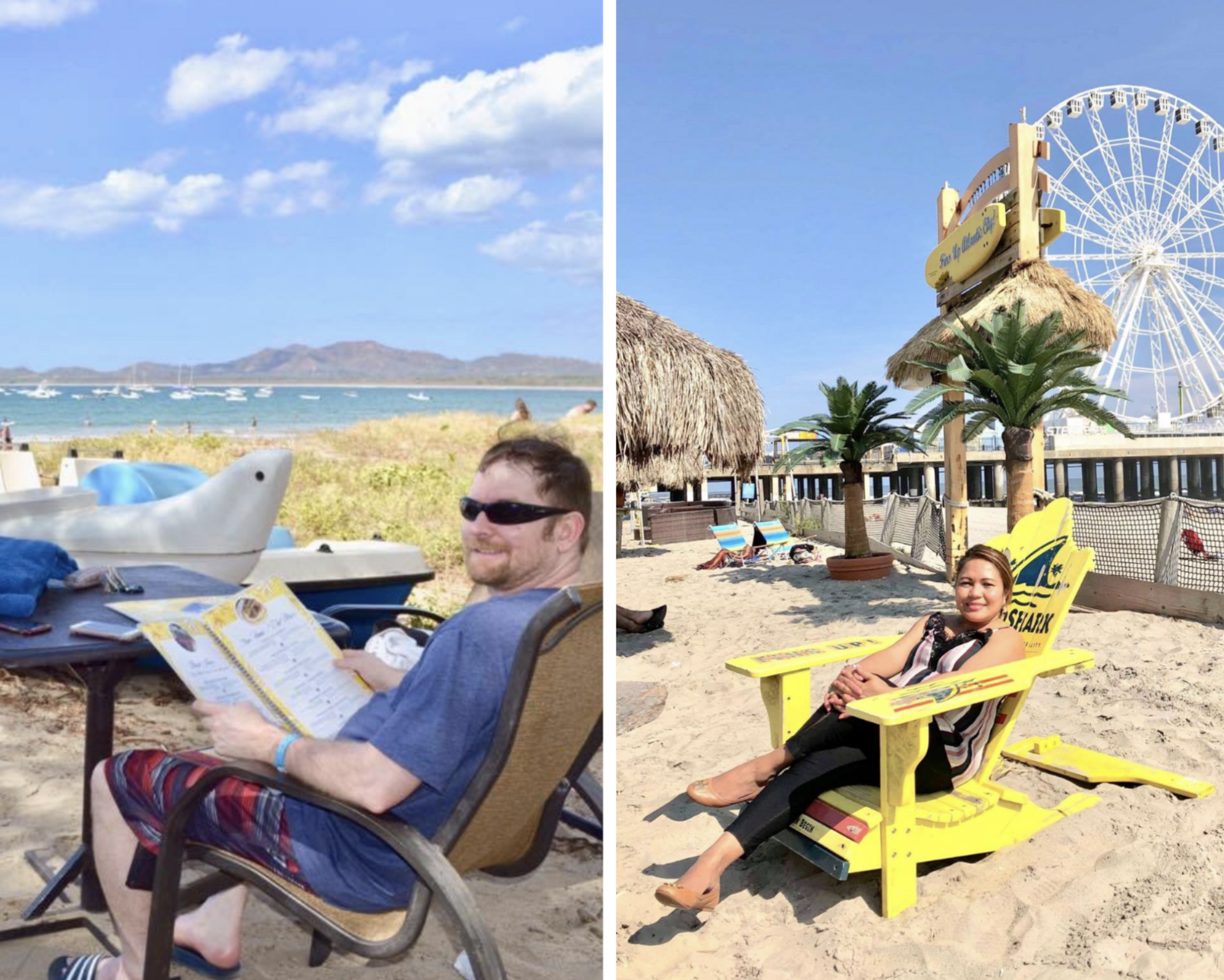 Part of saving money is knowing what you are saving for. Are you saving for a vacation? Are you saving to buy a new car? Or are you just saving money to bulk up your bank account in case of emergency? Knowing why you are saving money can really help you put that cash aside. When the whole family is onboard with saving towards this goal, it can really help. When my kids know that a vacation is around the corner, they are much less likely to ask for money!
2. Know Your Finances
I cannot stress enough how important it is to have a budget. Even the simplest budget is worth making. When you know how much money is coming in and how much is going out in fixed expenses (mortgage, car loans, electric bill etc.) then, you will see how much extra money you can set aside.
3. Know Your Credit Score
Part of knowing your financial situation inside and outside is learning about your credit score. A healthy credit score can help you get approved for a loan, buy a new car, take out a credit card and so many other things. It's quite easy to start managing your credit especially when you use tools like CreditRepair.com. You can use the website's technology to manage your credit report on their personal dashboard. You can see the credit tracker and credit analyzer, look at any credit bureau interactions and even get text and email alerts if anything changes on your credit report. Your credit score is not a set number and there are many ways you can work toward a better score.
4. Cut Back Where You Can
Saving money means spending less. You don't need to immediately stop spending but you should try to cut back. To help save money toward our next vacation, we have stopped going out to eat as frequently and started cooking from home almost every night. This simple act of staying home has saved us a ton. See where you and your family can cut back to help you save.
5. Focus On What's Important
Decide as a family what is important to you and what you really need to spend money on. Do you feel strongly about buying all organic foods which may cost a little more? Or maybe you feel that traveling is an essential expense. You don't need to give up the things you love just to save money. Put your family "essentials" into your budget so that you can save money while still having the things you need.
6. Pay Off Your Debt
One thing that can affect your credit and your financial health is debt. I used to have four different credit cards, all of which I used frequently. Then I realized it wasn't going to help me financially in the long run. So, I took steps toward paying off my credit cards and lowering my debt. It took some time but once that debt was reduced and two of the four credit cards were closed, I felt so much better! Debt can be such a burden. Every little bit of extra money should go toward paying your debt first.
Credit card debt has a huge impact on your credit score as well. Another reason why CreditRepair.com is great is because they give you a free consultation to kick start your credit repair efforts. Your credit and your debt won't fix themselves but your credit score is not written in stone- there are ways to fix it and get out of debt. Don't be afraid to ask for help!
7. Do A Purge
After being home for so many months during the pandemic, you have likely found some things in your house that you do not need. Get rid of them! Have a yard sale and purge all the things you do not use that are taking up space in your house. Put the money you make from selling your old things into your family savings account. This is also a great activity for the whole family to do together- the family that cleans together, stays together!
8. Focus On Health
Rather than thinking about physical objects that you need to purchase or things you need to spend money on, focus on your overall health. Help your physical health by going for a run or a walk together with your family. Read a book or do some daily affirmations to help your mental health. Become one of the 500,000 people who use CreditRepair.com. You need to know what bad credit is costing you so you can take steps to repair your report, then live your life. A healthy life has many sides to it!
My family and I have taken many practical steps toward saving money and I could not be happier. As a middle-class family, we don't have tons of extra money pouring in so saving any penny we can is essential. I am so happy that we have taken charge of our finances, made a family budget, eliminated debt and worked to monitor our credit with CreditRepair.com. I urge you to do the same for the health and well-being of your family and your family's financial future!
LIKE THIS POST? PIN IT HERE!
You Might Also Like…