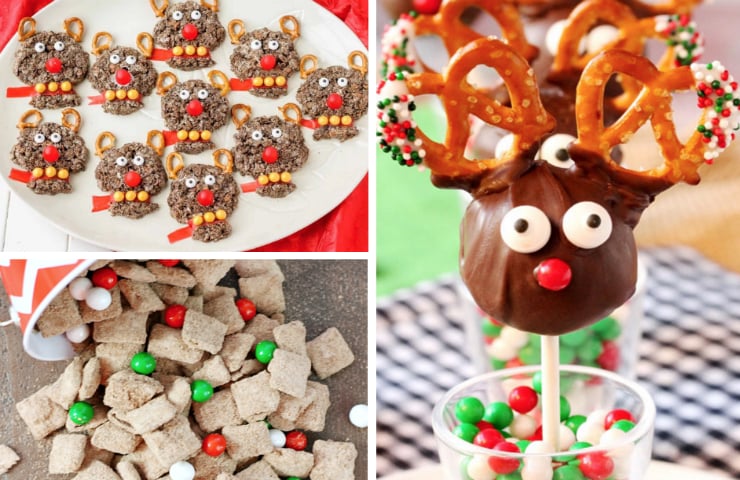 If you think about it, Santa's reindeer have a harder job than a pizza delivery driver on New Year's Eve. The reindeer fly millions of miles around the globe helping the Jolly Old Guy deliver dreams and wishes to every child. Surely, they must get hungry with all of that flying!
And… they are probably the least thanked of Christmas workers too! So how about some special treats in honor of them this Christmas Season? 🙂
Whether you are sharing with the reindeer on Christmas eve or just honoring them in spirit, these recipes for amazing treats will bring the festivities home and guarantee smiles all around!
If you love ice cream, and who doesn't, I am sure that these treats will be great for the kids to make and share with the reindeer. After all, they are used to the cold, and anyone from the North Pole likely loves peppermint! Check out this Ice Cream Cone Santa Reindeer
And then we have to have chocolate of course, made all the better by the crunch of pretzels and delicious caramel Rolos. The reindeer will likely love to see their likeness made all the cuter with some candy eyes added to make Rolo Pretzel Reindeer
Here at our house we are in love with puppy chow, but surely the reindeer would love some too. These recipes are easy enough to adapt to reindeer as well, but there may be very little left once you and your children finish up. You could always make a buffet line of Reindeer chow with the different recipes, I am sure that Rudolph would be the first through the line.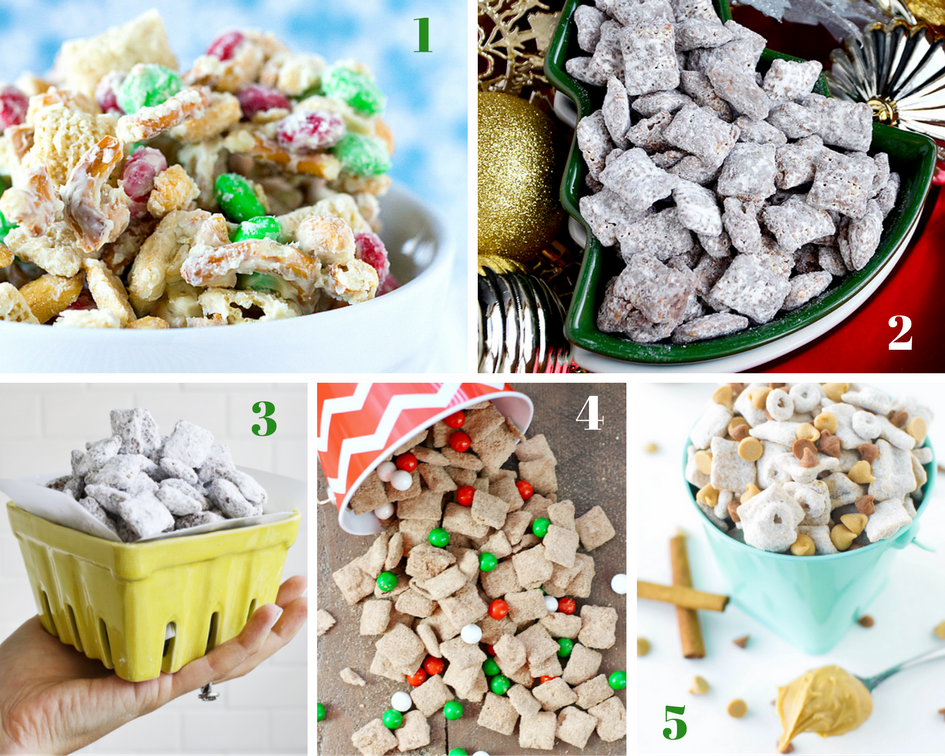 When it is time for a little rest and relaxation a movie night may be in order, but no movie night would be complete without a popcorn extravaganza made all the more festive by the addition of some peppermint or better yet, some peanut butter and caramel! Try serving up either the Peppermint Kiss Popcorn Munch, the Peanut Butter Pretzel Popcorn or the Twix Caramel Popcorn. I'm sure everyone will all the more enjoy a Christmas movie night at home with these sweet popcorn treats!
If your children have any class parties coming up, these would be fantastic items to bring in. The kids would all think you were the hippest mom for this spin on the classic Rice Crispy treat: Rudolph the Red-nosed Reindeer Treats
Another great idea for the class party? How about individual Chocolate Krispie Treat Reindeer Pops! Or better yet, if you have been chosen as the room mother for the class party, you could have all of the kids make a Graham Cracker house to go with these Reindeer accompaniments: Graham Cracker Houses and Reindeer Pops
For these deep dish delicacies you can choose to share with the reindeer or not, completely up to you. Just know that giving up that salted caramel may be quite difficult. Try serving up Peanut Butter Cup Cookies & Cream Salted Caramel Popcorn Bars
Do you need a treat that doubles as a craft with the Reindeer motif still in full swing, this is the one for you: Simple Christmas Treat cups!
For a warm and inviting home you can make a batch of these Homemade Reindeer Sugar Cookies up before company arrives and they will be clamoring to gobble them up. The poor reindeer won't even see it coming!
Santa, the Reindeer and the rest of us usually love gingerbread. Here's a unique spin on gingerbread and cookie dough made into the form of our 4 legged friends: Gingerbread Cookie Dough Reindeer Pops
Or simply make some lovely gingerbread cookies with the cooked dough which will definitely make the house smell like Christmas! After you have stirred, baked and enjoyed a number of these treats do be sure to slip out on the lawn on the big night and wave up at the reindeer. A nice gesture would also be to leave a plate of reindeer inspired goodies out for Rudolph and his friends so they can enjoy along with Santa.