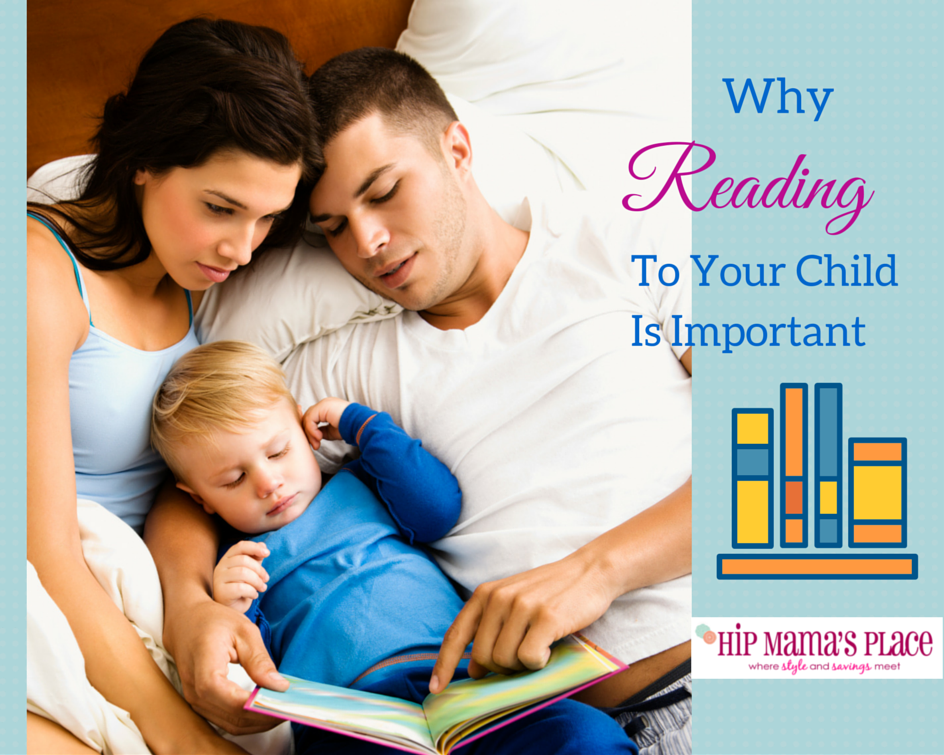 Any parent knows that reading to your child is essential.  In April 2015, the American Academy of Pediatrics announced a new study that provided further evidence that book sharing in early childhood may promote brain development in supporting reading readiness.  I couldn't agree more about this article from Reading Is Fundamental about the importance on reading aloud to your kids: Children learn to love the sound of language before they even notice the existence of printed words on a page. Reading books aloud to children stimulates their imagination and expands their understanding of the world. It helps them develop language and listening skills and prepares them to understand the written word. When the rhythm and melody of language become a part of a child's life, learning to read will be as natural as learning to walk and talk.
Candlewick Press knows just how important reading to your child is! They provide the best picks for filling out your first home library to get your family reading together early and often!
Here are my top picks from Candlewick Press (yes, I have all of these books for my boys in our own family library!) to start your child's first library!
By Martin Waddell, Illustrated by Patrick Benson
BB: 9780763679613∙ September 2015 ∙ $6.99∙ 22 pages ∙ Ages 0-3
When three baby owls awake one night to find their mother gone, they can't help but wonder where she is. Stunning illustrations capture the owls as they worry about their mother: What is she doing? When will she be back? Not surprisingly, a joyous flapping and dancing and bouncing greets her return, lending a celebratory tone to the ending of this comforting tale. Never has the plight of young ones who miss their mother been so simply told or so beautifully rendered.
"There aren't many 'baby books' that convey this kind of emotional richness supported by a perfect artistic form." – Washington Post Book World
By Iona Opie, Illustrated by Rosemary Wells
BB: 9780763678678∙ October 2015 ∙ $8.99∙ 26 pages ∙ Ages 0-3
Books and vibrant language are vitally important early learning tools. With that in mind, selected poems from Iona Opie's classic Mother Goose nursery-rhyme compilations are gathered here in a sturdy, baby-friendly board book just right for lap time, nap time, or any time, really. Accentuating the soothing rhymes are cuddly creatures warming their hands and wishing on stars. So snuggle up with Mother Goose and give the hush-a-bye baby in your life a solid and loving head start.
By Emma Dodd
HB: 9780763679859∙ September 2015 ∙ $8.99∙ 24 pages ∙ Ages 2-5
"When I grow up I want to be clever and funny, wild and free." 
One little bear shares his hopes and dreams in this picture-book treasure from the ever-popular Emma Dodd. This line of books features rhyming text and delightful artwork that is embellished with foil throughout.
By Charlotte Zolotow, Illustrated by Charlotte Voake
HB: 9780763681159 ∙ September 2015 ∙ $15.99∙ 32 pages ∙ Ages 2-5
It's a golden, windy autumn day, and a mother a daughter set out walking among the swirling leaves. As they wend their way, they share little adventures—spying a kitten, seeing the trees zigzag with streaks of color, catching some floating milkweed, watching the setting sun color the clouds. Throughout their walk, the girl keeps urging her mother to "say it" with more and more persistence. What could "it" be? From a sterling picture-book team comes a quiet story that shows the many ways love is expressed in the small moments shared between parent and child.
By Lauren Child
HB: 9780763678104∙ February 2015 ∙ $17.99∙ 32 pages ∙ Ages 4-8
Elmore Green starts life as an only child, as many children do. He has a room to himself, where he can line up his precious things and nobody will move them one inch. But one day everything changes. When the new small person comes along, it seems that everybody might like it a bit more than they like Elmore Green. And when the small person knocks over Elmore's things and even licks his jelly-bean collection, Elmore's parents say that he can't be angry because the small person is only small. Elmore wants the small person to go back to wherever it came from. Then, one night, everything changes. . . . In her signature visual style, Lauren Child gets to the heart of a child's evolving emotions about becoming a big brother or sister.
"Fresh and amusing…With expressive illustrations and a story that speaks directly to children, this picture book is beautifully crafted for reading aloud." – Booklist (starred review)