This post was sponsored by Sunshine Sweet Corn as part of an Influencer Activation for Influence Central and all opinions expressed in my post are my own.
Don't you just love spring?  Where I live (Northern Virginia), the weather has been nearly perfect. There is so much to do and see this time of year with the flowers blooming and the fields of green!
Spring is also a time to enjoy more of those fun, outdoor gatherings with our family and friends and for me, that also means serving up delicious dishes!
I'm all about trying new foods and recipes so when I found this delicious Sweet Corn and Bean Quinoa Salad recipe on the Sunshine Sweet Corn website, I knew I wanted to try to make it.  We love the usual grilled corn on the cob, but I wanted to try and use sweet corn in a healthy, delicious salad and this recipe was just what I was looking for.
But before I talk about this salad recipe, I just want to say that I'm totally impressed at these Florida-grown, sweet tasting, extra tender corn from Sunshine Sweet Corn!  As you can see from the photos, it's the cream of the crop! I also love the fact that Sunshine Sweet Corn is non-GMO and is regulated for quality control.
We love corn in our house and I like that I can easily add it to any of our spring meals – whether it be as a side to any meal, in a salad, and even in sweet breads and desserts!  It's also great to know that Sunshine Sweet Corn is available now (April and May) which means, we don't have to wait until summer to enjoy it!
As for the awesome salad recipe… I made this salad at our last family gathering and it turned out so good!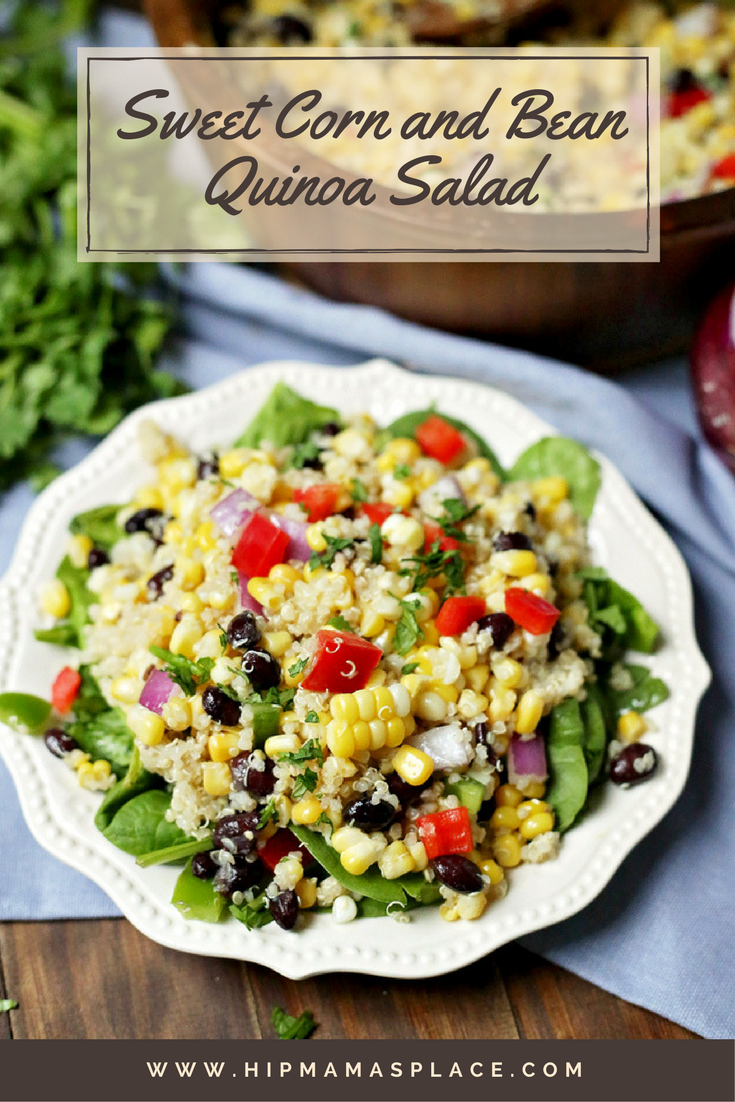 This super healthy corn and quinoa salad is loaded with flavor, my friends! It's a great side to any dish for lunch or dinner and you can make it light or filling. If you want to make it more filling, just add your choice of meat such as chicken, turkey, ham or shrimp to it. And if you want to make it on the lighter side, simply leave out the meat. Since I made other plans for our main dish, I made this salad lighter minus the meat and it was perfect – everyone enjoyed it!