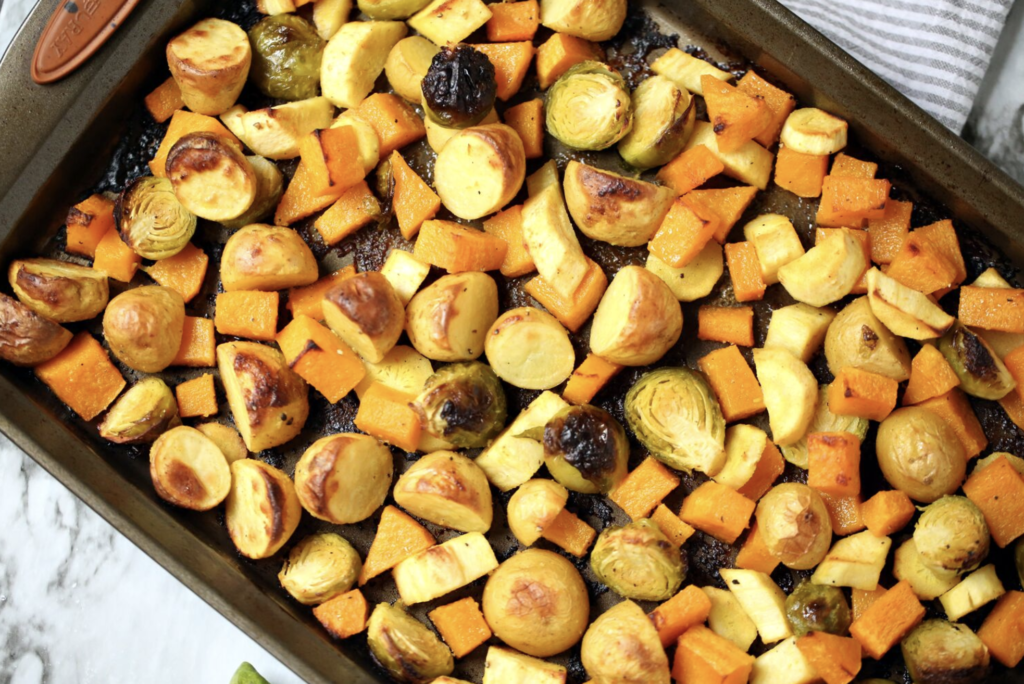 This post was sponsored by Better Than Bouillon as part of an Influencer Activation for Influence Central and all opinions expressed in my post are my own.
I have always loved Fall because it is the time of year when I get the most inspired to cook and bake despite my busy schedule. My fall favorite recipes are definitely making their way out of the recipe box and into my weekly meal planning!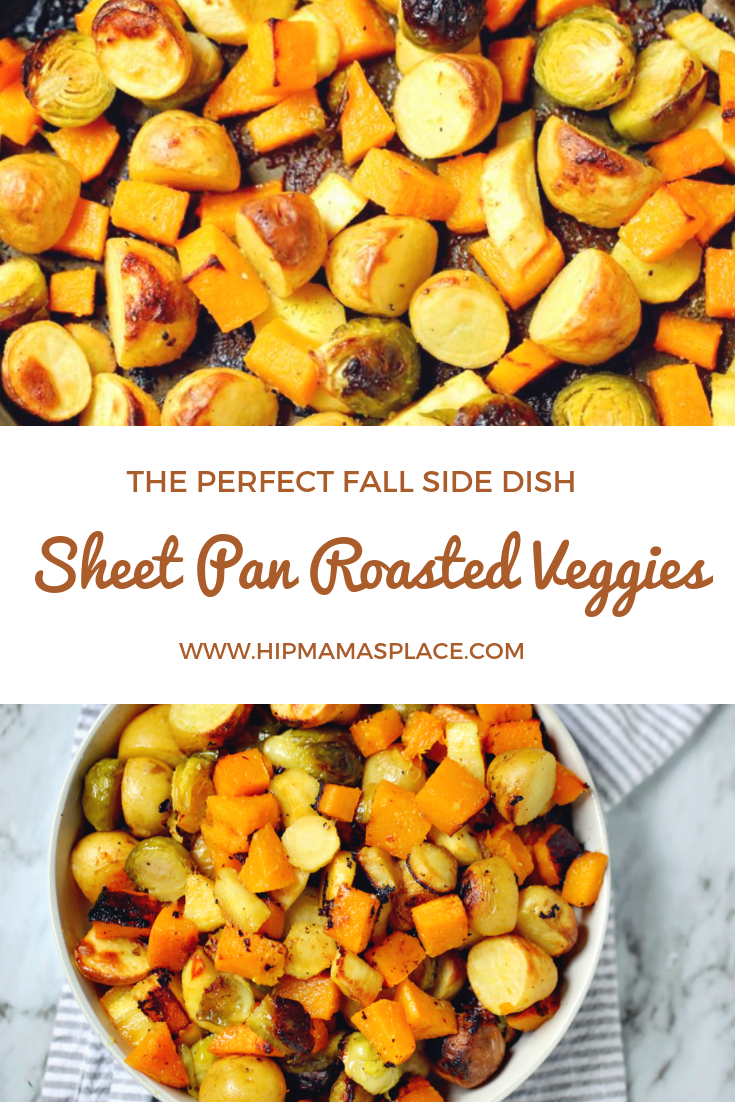 If you're anything like me and you love incorporating vegetables in your family's weekly menu, then you'll love my newest recipe: Sheet Pan Roasted Vegetables! This side dish recipe is always a crowd pleaser and it's a perfect side dish that's great any time of the year – but especially around this time when the weather is cooler. I guess you can call it a "semi comfort food". My whole family loves these veggies so much that I'm planning to add it to our family's Thanksgiving menu – which is coming up very soon! 😉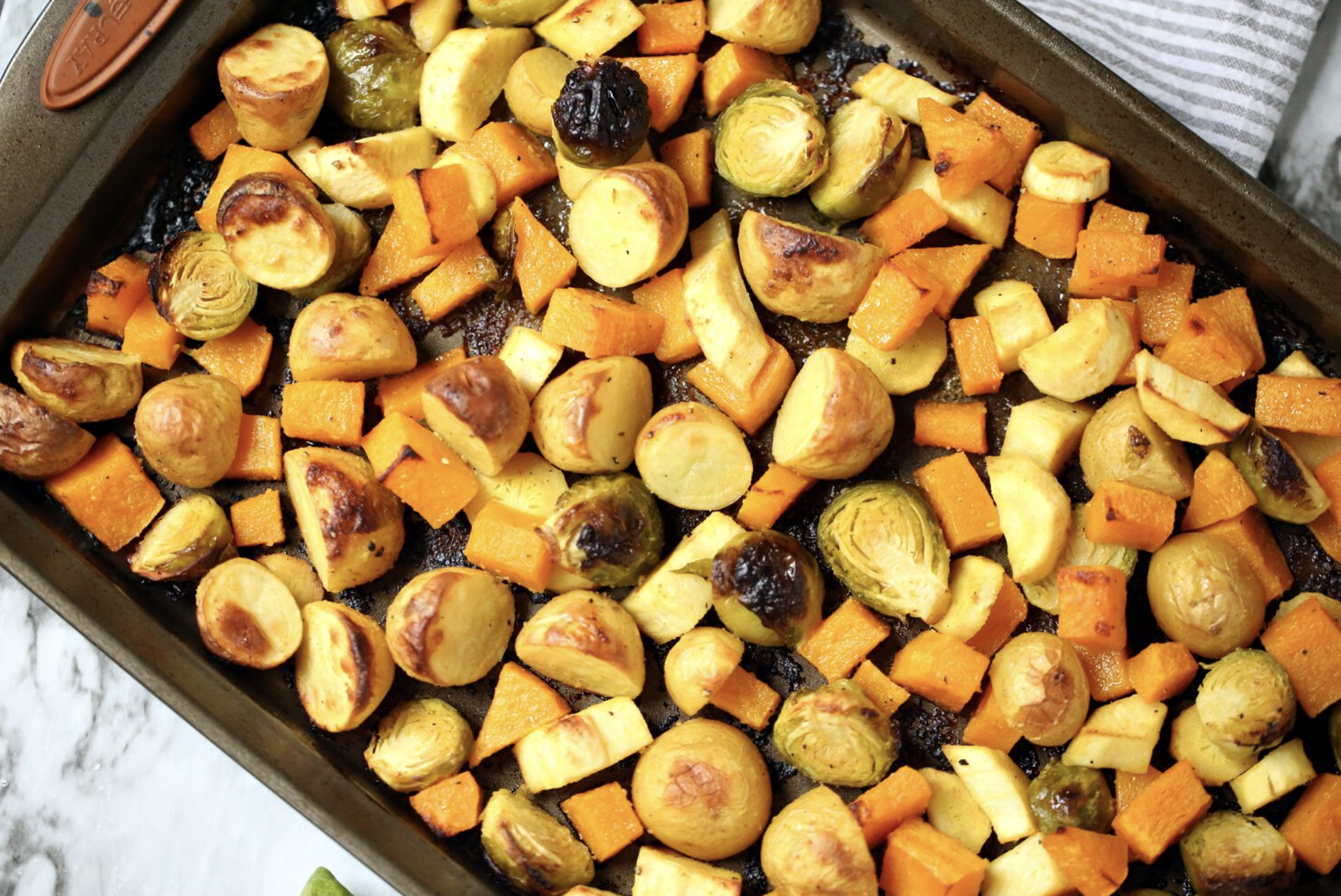 What really makes these vegetables taste so amazing is when I add an extra kick of roasted chicken flavor by using Better Than Bouillon Premium Roasted Chicken Base made with Seasoned Roasted Chicken.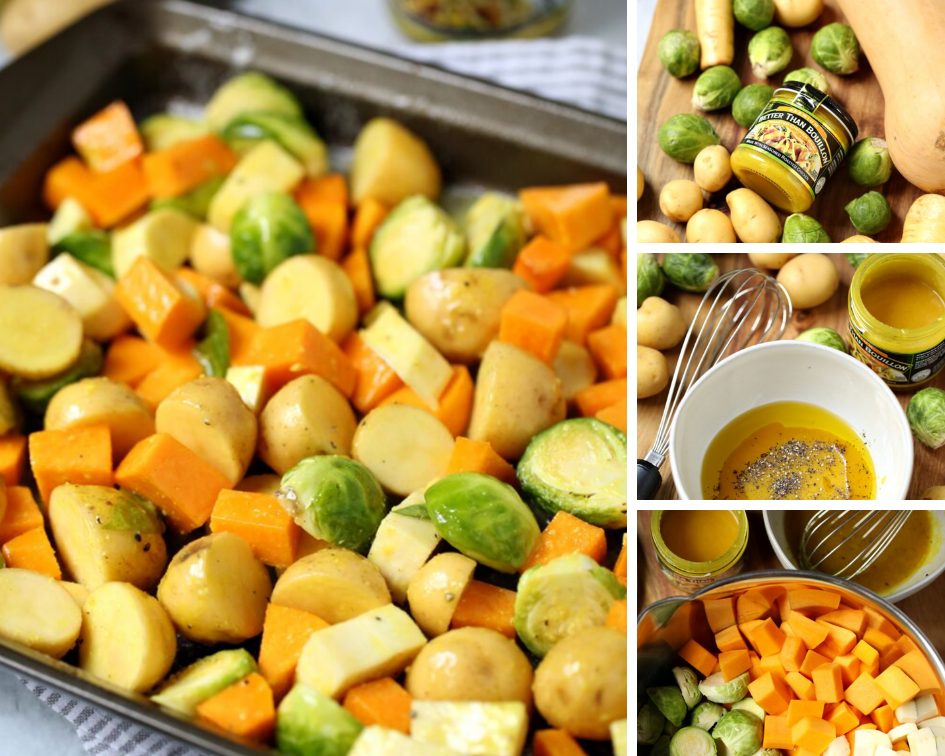 Yess! I've taken my cooking to the next level with Better Than Bouillon Food Bases! This is easy when combining parsnips, butternut squash, Yukon gold potatoes, and fresh brussels sprouts together in one recipe along with the Better Than Bouillon Roasted Chicken Base. This simple roasted veggie recipe turns into a delicious and nutritious side dish that's perfect for fall or winter time suppers!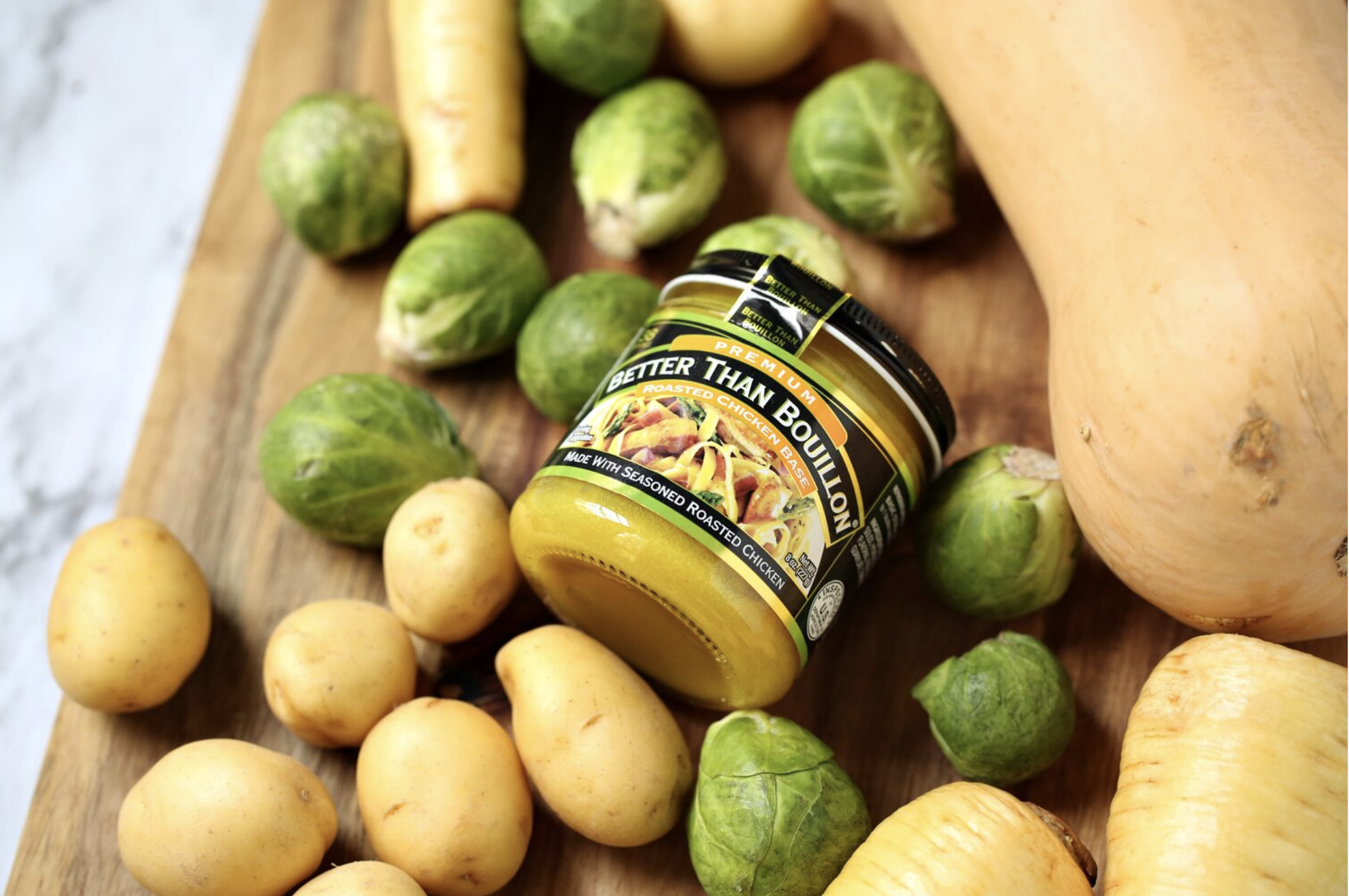 Better Than Bouillon is one of the best flavor enhancers I have found that packs such a big punch versus regular dried, cubed bouillon or packaged broth because the food bases are made with natural flavors that add big taste to our favorite meals. There are many creative ways to use Better Than Bouillon Food Bases just like in my Sheet Pan Roasted Vegetables recipe. They're perfect for homemade soups, pasta, rice, meats, vegetables and more! Check out all the Better Than Bouillon recipes and you'll be amazed at all the possibilities!
Better Than Bouillon comes in so many flavors in four categories: Premium, Vegetarian, Organic and Reduced Sodium.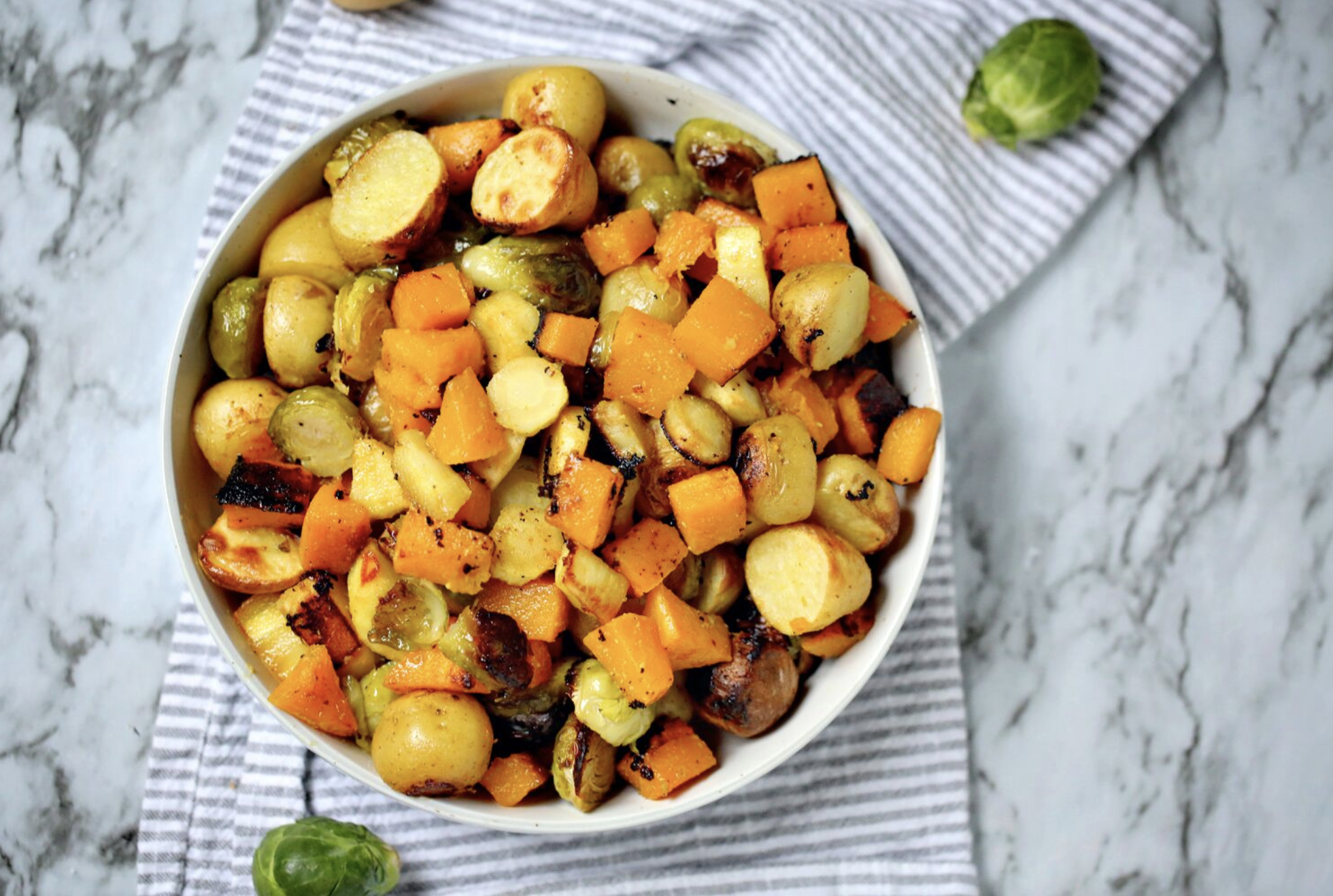 We rarely have leftovers whenever I make these yummy roasted veggies but when we do, they make a perfect side to breakfast eggs the next morning too!
So, try out my delicious Sheet Pan Roasted Vegetables recipe this fall and/or winter season! It's so easy to make and it turns out amazing every time!
[amd-yrecipe-recipe:42]
It really doesn't get any easier than this roasted veggie recipe! So put it on your rotation and I guarantee, you will get rave reviews and many requests for more!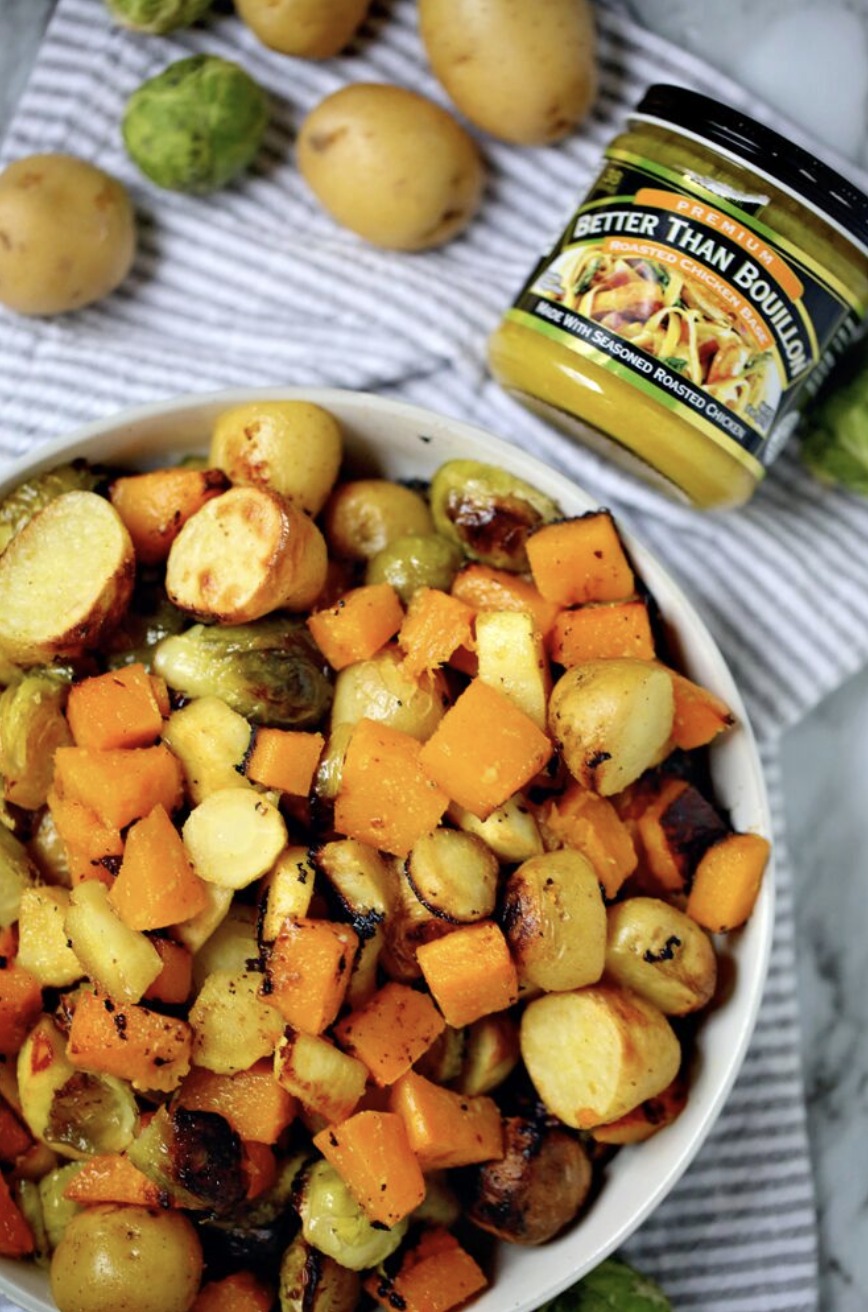 If you want to know where to buy the Better Than Bouillon Food Bases, go to the product locator or use the online ordering site to purchase those hard to find flavors!
If you haven't tried Better Than Bouillon yet, then you definitely should. Then come back to this post and tell me what you've made or what's your favorite way to use Better Than Bouillon!
To learn more about Better Than Bouillon products, check them out online at www.betterthanbouillon.com or follow them on their social media pages below!
Better Than Bouillon Facebook: https://www.facebook.com/BetterThanBouillon/
Better Than Bouillon Instagram: https://www.instagram.com/betterthanbouillon/
Better Than Bouillon Twitter: https://twitter.com/btbouillon
Better Than Bouillon Pinterest: https://www.pinterest.com/BTBouillon/
GIVEAWAY!
Enter to win great prizes from Better Than Bouillon and Influence Central by entering through the contest entry form below!
I-C will randomly select winners from all program entries and will facilitate fulfillment of the winning prizes 9 winners.
Prizes:
(9) $50 Visa Gift Cards
(1) Better Than Bouillon Variety Gift Pack – includes flavors of Chicken, Vegetable, Chili, Beef and Garlic
Dates: October 15 – November 5
Better Than Bouillon Sweepstakes