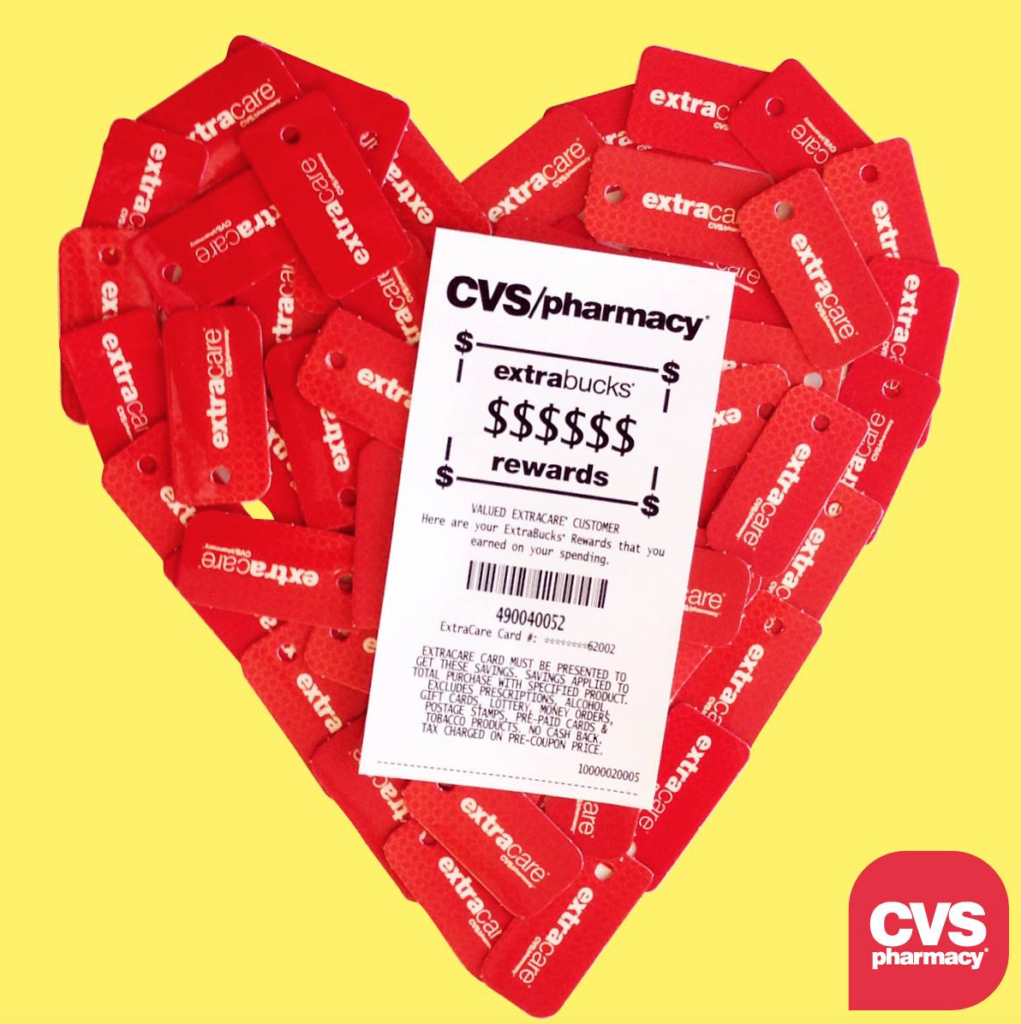 This post was sponsored by CVS. All views and opinions are my own.
Are you on a count down? I am. Between realizing the end of another year is happening AND all the holidays, parties, concerts, baking (the list goes on, of course) that happens between the end of November and January 1, I have just too much going on. An older relative once told me (okay maybe more than once) that it is important to keep things simple. I also know in business they say "KISS" (Keep it Simple, Stupid!), basically, when you can simplify: Do it!
When I'm wanting to lower my stress level, I know I need to keep it simple. The CVS ExtraCare Rewards program and their new digital receipts program Receipt You Later, especially, are helping me do just that.



By sending my receipts to my card, and also by saving coupons to my card, I'm carrying around a lot less mess in my wallet. While I love bargain shopping, this time of the year, between pricing items out, knowing what I need, and keeping receipts for potential returns, any time I can lighten the load, I'm taking that opportunity.
The new Receipt You Later digital receipts from CVS helps to enhance my shopping experience at CVS stores and online. Because CVS is one of the nearest shopping options for my family, it is convenient to go in for a gallon of milk or tin foil at the last minute – I don't get bogged down in the bigger stores, and I know that I'm always earning my ExtraCare deals!



Here is a screen shot of my digital receipt when I last shopped at CVS for holiday gift-wrapping necessities. I got it in my inbox just a few minutes after I made my purchase… and I didn't have to stuff this paper receipt in my purse!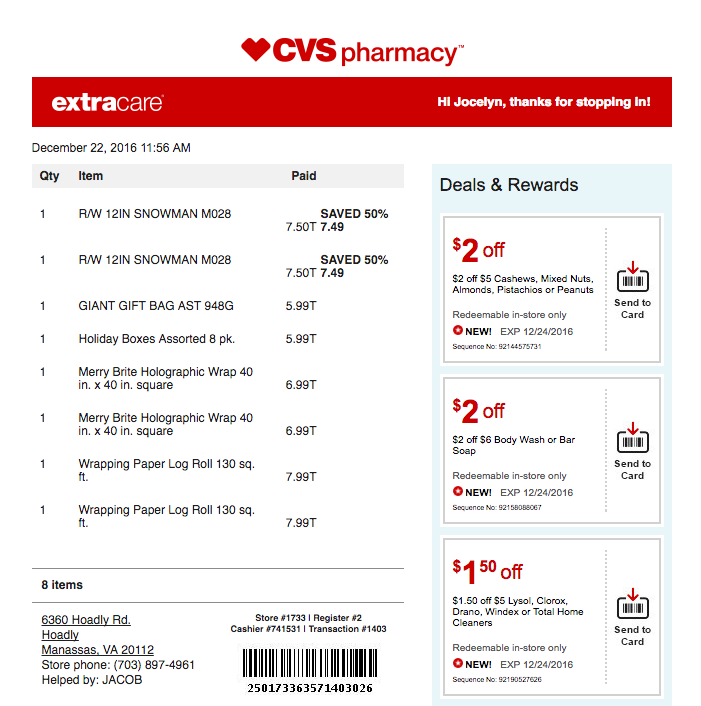 Plus, I've been keeping my receipts digitally so if I head into CVS three times a week, just over the course of the month between Thanksgiving and Christmas, I'm definitely saving trees (okay, maybe not). Well, I know my wallet is staying a lot cleaner! Since we use our phones for just about everything (let's call them our command center, really!), it is only appropriate that CVS is listening.
The CVS Digital Receipts along with the CVS Extra Care App is allowing me to save more money too! Members like me receipt personalized benefits and digital coupons that I can save right to my CVS Pharmacy App. I also receive an email letting me know when deals I may be interested in are available at CVS. While I was reluctant to go digital with my receipts (I don't know if my fear was truly a fear, or just something I was used to!), I am loving this new option. I know that just as much as you're okay reading my blog online and don't need to print what I'm saying, I can get my receipts and deals on my phone. It is a bit normal to be reluctant to change, luckily, I've now noticed the benefits to online receipts with digital receipts the CVS ExtraCare Rewards program. I started "doing both" but now, it is digital only for me!



Easy to do: To take advantage of digital receipts, simply opt-in while you're in store. If you aren't a member you will need to connect your email, but it is really easy to do. It takes a few moments and it will save you a lot of time and hassle in the long run.
While you'll begin to receive your receipts via email, you'll get more savings because they have special exclusive "opt in" savings waiting for you! Plus, when you see a deal you like from the Extra Bucks Rewards program online, you can send coupons to your card and you don't even need to worry about losing the coupons in your wallet! You can also look up your Rewards on the app and see what Rewards are expiring so you know to use them!
CVS is going above and beyond with the CVS ExtraCare program. Now that I've been using the online features, I realize that they are able to give me personalized options and I'm seeing the deals they know I'll use first. And, even though I knew I was already saving money by shopping CVS for my every day items (gifts, household products, beauty and even that gallon of milk), I am now receiving more rewards. As a member, I am receiving 2% cash back on each and every purchase! Plus, I'm getting personalized coupons and seeing additional deals through the CVS Extra Care App.



Please note, the CVS Pharmacy App is also available for those who have recurring prescriptions. And being able to see additional CVS stores while traveling is helpful too.
So, while I know that we have a lot to do and the pressure is on this holiday season (and the kids are still on break from school), at least I know that going through my receipts and organizing my wallet is going to be a lot easier with the new digital receipts from CVS. Now, the rest of the stores need to get on board!
You Might Also Like…