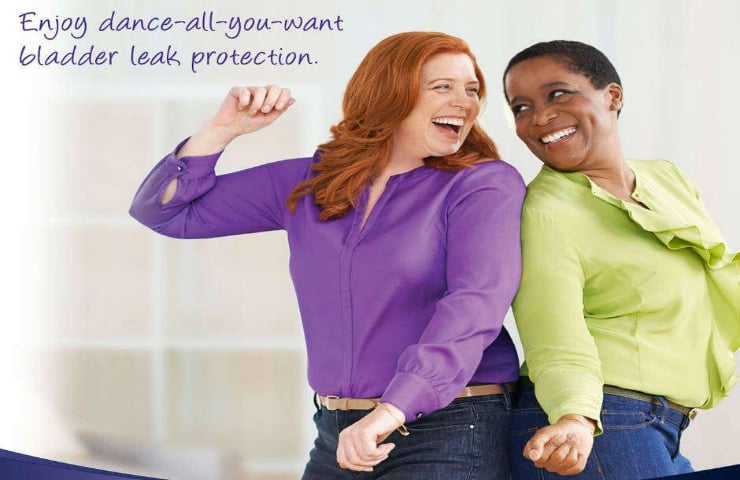 "I participated in an Influencer Activation on behalf of Influence Central for Always

Discreet

. I received product samples to facilitate my review and a promotional item to thank me for my participation."
Since having two kids, my body has gone through so many changes. One of them (just recently) is developing of a bit of a sensitive bladder. I know, right? Well, I guess it does happen as we age, and it's not something to be embarrassed about.
Like the other night, my husband and I were watching a really hilarious movie and at one moment, I laughed so hard that the unexpected trickle happened! Yep. And it's alright to admit it because hey, pee happens! I bet, for some of you, this sounds familiar! But you know what, ladies? You can take comfort in the fact that you are not alone. It happens to 1 in 3 of us women in the U.S. .. and yes, it's OK to talk about it openly! 🙂




Always Discreet understands us women with sensitive bladder problems and has introduced a new, revolutionary line of liners, pads and underwear. Bladder leaks can be a big deal but with the extra protection Always Discreet products provide, we can still enjoy the activities that we love without holding back (i.e., while out having a girl's night out, while dancing, while in the gym, etcetera)!
Here are some of the fantastic features about Always Discreet products and why they're incredibly great when it comes to incontinence protection:
* Always Discreet products really live up to its name: it's discreet, curve-hugging, and they're soft and comfortable to wear
* Always Discreet also has the extra protection of Dual LeakGuard barriers™ to help stop leaks at the leg, where they happen most (and I can attest to that!)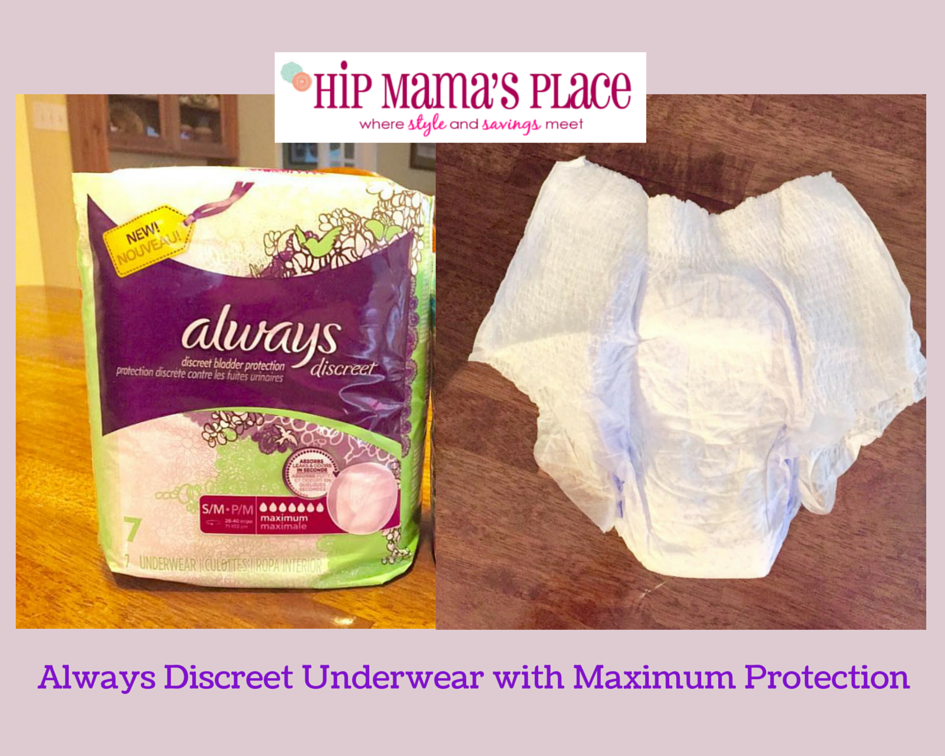 * Always Discreet underwear is feminine and offers innovative OdorLock™ technology that helps to neutralize odors instantly and continuously when the inevitable leak happens! It's got the Advanced Core Technology a as well that absorbs and locks away fluids to keep you dry




* For moderate bladder leak protection, there's the Always Discreet pads that are up to 40 percent thinner than the leading brand. It's got the same technology and protection as the underwear, but in a thin, flexible design that fits discreetly under your clothes. They are conveniently and individually wrapped too so you can just stash one in your purse while you're out or while traveling.
I tried both of these Always Discreet products and I'm sold! No wonder in just six months since its launch, Always Discreet has earned some of the most trusted consumer product credentials in the category, including being granted the Good Housekeeping Seal and named Product of the Year in the bladder protection category. And the Always Discreet liners also got the Better Homes and Gardens Best New Product Award!



I'm glad that I can share this with all of you too, because according to a recent survey, only 1 in 9 women is using the right product for their overactive bladder– many are using regular period pads, which are NOT designed for messy bladder leaks. So now you know there's Always Discreet feminine products designed to give you the discreet, comfort and incredible protection from bladder leaks!
But don't just take my word for it. Try them for yourself and you'll see what I mean! You can even go here for free Always Discreet samples and coupons. You can also follow Always Discreet on Twitter and look for the hashtag #PeeHappens to join in the fun conversations! If you follow them on Facebook, you'll have access to new updates, great promotions and special offers as well.