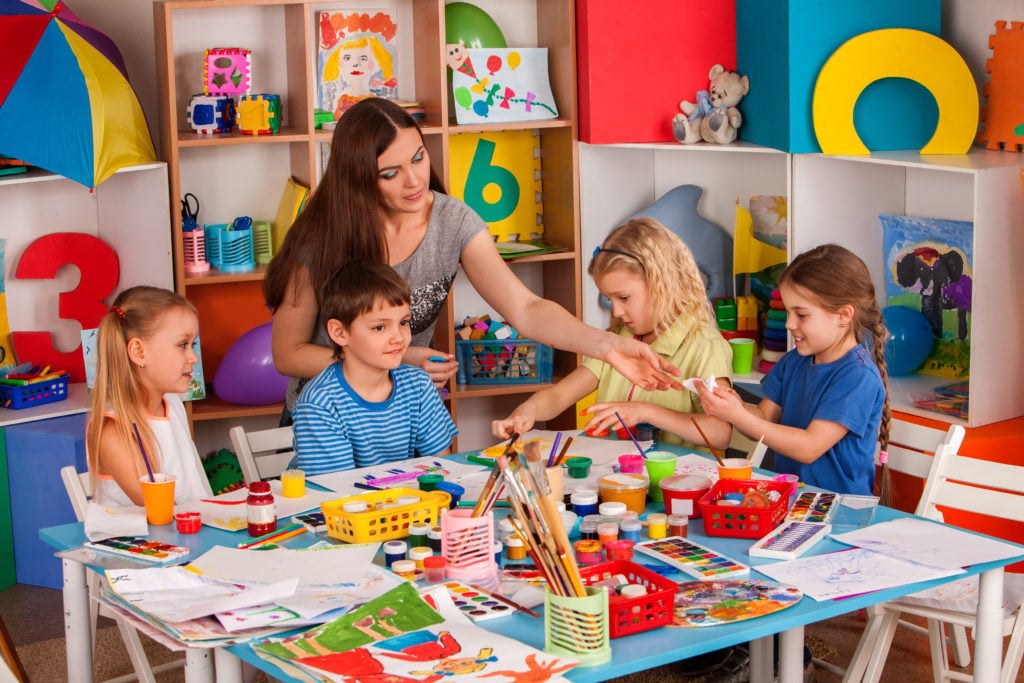 As any seasoned parent can attest, small children are bundles of energy. To these tots, the world is exciting and new, and their minds require constant stimulation. When not sleeping or at school, kids want to spend every waking moment having fun and enjoying life. Parents looking to provide their little ones with the perfect space in which to play to their hearts' content should consider creating a designated playroom. This will ensure that your kids always have a place to work off excess energy and let their imaginations run wild. If this is your first time putting together a playroom, the following pointers can serve as a helpful guide.
Create Designated Areas for Certain Types of Play
It doesn't take long for a playroom to become hopelessly messy. With so many playthings to enjoy, small children can't help but create messes in their endless pursuit of fun. While curbing messes entirely may be a fool's errand, there are steps parents can take in limiting their severity and maintain a semblance of organization. One way to do this is creating designated areas for specific types of play. For example, if your little ones enjoy arts and crafts, make sure to dedicate a section of the room to this area of interest – i.e., bringing in a child-sized crafting table and storage units containing nothing but relevant supplies. Similarly, if your children love playing with blocks, one section of the room should be devoted to this endeavor. If your kids come to realize that specific areas of the room are devoted to specific types of play, the messes you deal with are likely to be more manageable than the haphazard messes found in playrooms that lack organization.




Invest in Reliable Storage Units
Since many children own a wide array of playthings, keeping toys organized can often be an uphill battle for parents. In the absence of sufficient storage units, toys become lost and messes abound. Just as the ideal playroom features designated areas for specific types of play, it's also home to storage units dedicated to specific types of toys. For example, if your children own a sizable number of toy cars, at least one large container or shelving unit should be devoted to storing them. This also rings true for blocks, figurines, books and stuffed animals. If your little ones are too young to read, equip each storage unit with a picture of the type of toy that unit corresponds to.




Install a Wall-Mounted Television
Like adults, modern-day children have more entertainment options at their fingertips than ever before. In addition to the expansive video libraries found in many households with children, there are also ample streaming options and television series geared towards kids. You can provide your little ones with a place to enjoy their favorite shows and movies by installing a wall-mounted television in their new playroom. Florida-based moms and dads with no television-mounting experience should explore the many convenient TV mounting services in Tampa. Additionally, if your kids have an interest in video games, consider relocating any consoles they own to the playroom.




Lay Down Soft Carpeting
Hardwood surfaces generally aren't a good fit for playrooms. Given how prone small children are to falling down, soft carpeting is a welcome presence in any area in which they spend a great deal of time. Fortunately, kid-friendly carpeting is affordable on virtually any budget, easy to install and easy to replace—which is good, considering small children's propensity for spilling food, drinks and assorted art supplies. While soft carpeting doesn't completely eliminate the threat of injury, it can go a long way in reducing the risk.
It's no secret that small children have a passion for playtime. Whether they want to enjoy their favorite toys, watch TV or simply run around, it's important for your little ones to have a designated space in which they can do so. As such, parents with space to spare should consider creating a playroom for their tykes. Having ready access to a playroom can effectively curb restlessness, provide a remedy to boredom and give your kids an outlet for their boundless energy. To ensure that your children get the most out of their new playroom, remember to put the previously discussed tips to good use.
*This is a collaborative post. All views and opinions are mine.