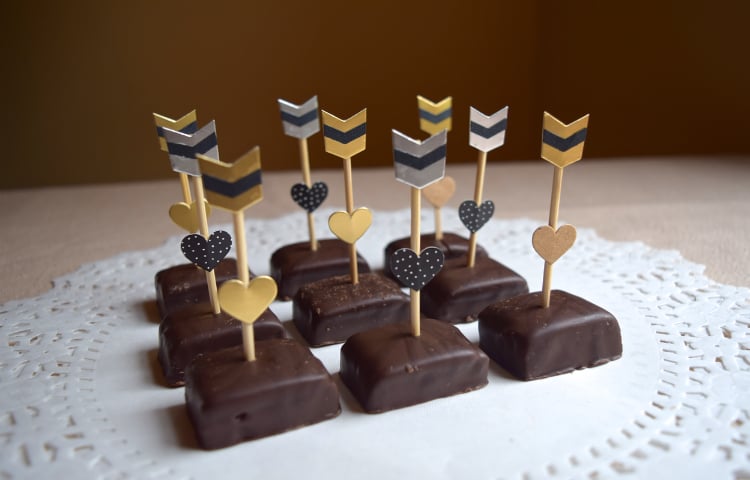 This post was sponsored by Weight Watchers Sweet Baked Goods as part of an Influencer Activation for Influence Central. I received complimentary products to facilitate my review.
Spring open house, summer fun, play dates, family visiting from out of town. What am I getting at? Hosting people and parties, they're part of this time of year (and let's not even get into November and December)!
Here are six practical party hosting tips to help you make memories, instead of becoming overly stressed while you're at it.
6 Practical Tips for Hosting a Stress-Free Party
Party hosting can be stressful, I will not deny that! But, I want to share some tips I have for you that help keep party hosting less stressful.
Tip #1: Clean up clutter 2-3 days before the party. This way you can use the day before to go over last minute details and not worry about being behind on laundry.
Tip #2: Be okay with microwave/quick heat foods. Really! You can have one or two items "freshly made" but don't try to do it all. This will create mess (hello clean up!), and will also increase stress and the burden on your shoulders.
Tip #3: Keep food presentations on the table simple, yet classy. And don't be afraid to buy ready-made party items at the craft or party store if you're short on time customizing them. If you're serving appetizers or sweet treats, try serving them on a cute platter and use treat toppers for added presentation. You could decorate the toppers with cute arrows made out of scrapbook papers to match your party theme or colors. Or just pick ready-made ones at your local craft store.
Here's an idea I did at the recent going away party I hosted for a dear friend. These are Weight Watchers Sweet Baked Goods Salted Caramel Brownie Bliss that I presented with treat toppers matched to my modern-vintage black, white and gold-themed party.
Everyone commented on how these looked so pretty and couldn't believe the treats were from Weight Watchers Sweet Baked Goods! These sweet stuff were enjoyed thoroughly by our guests! (I'll tell you more about it at the end of this post).
Tip #4: Clean the bathrooms, especially the toilets, the day of the party. I know, this sounds crazy, but of all places where people can truly focus, it is in the bathroom. Put in fresh linens, make sure the toilet is clean, and take out any trash before guests arrive.
Tip #5: Consider a small update to your entry way. Whether it is a fresh welcome mat, or something new for decor, it can make a conversation piece, and can brighten your room as well. (See this idea for a DIY Monogram that we previously showcased).
Tip #6: Consider parking issues in advance. If you don't have a spot for parking for each of the guests, talk to your neighbors in advance so they'll know that there may be a few extras on the street that evening. If you're in a more urban setting, let your guests know in advance where they should park, and, if you can afford it, reimburse any parking fees. No one wants to be the talk of the group because you invited them over and they had to pay to park.
At the end of the night, most people will not realize all the work that went into hosting the party, and no matter what you try, there will always be people that you just cannot please, ever. Don't waste your energy trying to smooth things over with them. Instead, do your best, make polite conversation, and reward yourself with a Brownie Bliss from Weight Watchers Sweet Baked Goods and a glass of wine after they leave.
So let me tell you about the Salted Caramel Brownie Bliss from Weight Watchers Sweet Baked Goods. If you're anything like me, you'll love the sweet and salty combination of rich chocolate brownie and decadent caramel in these mini brownies- which are perfectly delicious! And what's even sweeter, one serving is only 80 calories and 4 SmartPoints®!
Did I piqued your interest yet? Well, you can grab these products at national and local grocery retailers now for a suggested retail price beginning at $3.29.
Other Weight Watchers Sweet Baked Goods products:
Triple Chocolate Brownie Blissâ
Mint Chocolate Brownie Blissâ
Peanut Butter Brownie Blissâ
Chocolate Crème Cake
Lemon Crème Cake
Red Velvet Crème Cake
Carrot Crème Cake
Chocolate Brownie
Coffee Cake
Chocolate Chip Cookies
Oatmeal Raisin Cookies
For more information on where to find these delicious treats, please visit the Weight Watchers product locator. And now through May 31, 2016, you can purchase any Weight Watchers Sweet Baked Goods treat, try it, and if you don't love it, you can get your money back through their Love It Or It's Free Challenge! Now, how cool is that? Go join here!
You can find complete details and full customer reactions here: https://tastingisbelieving.com/weightwatchers/taste16/video