This is a partnered post with Valvoline Instant Oil Change. All views and text are entirely my own.
Did you know? Every 2 minutes a woman is diagnosed with breast cancer and 1 in 8 women will develop breast cancer in her lifetime. This disease is near and dear to my heart because one of my dearest cousins lost her battle to breast cancer a few years ago.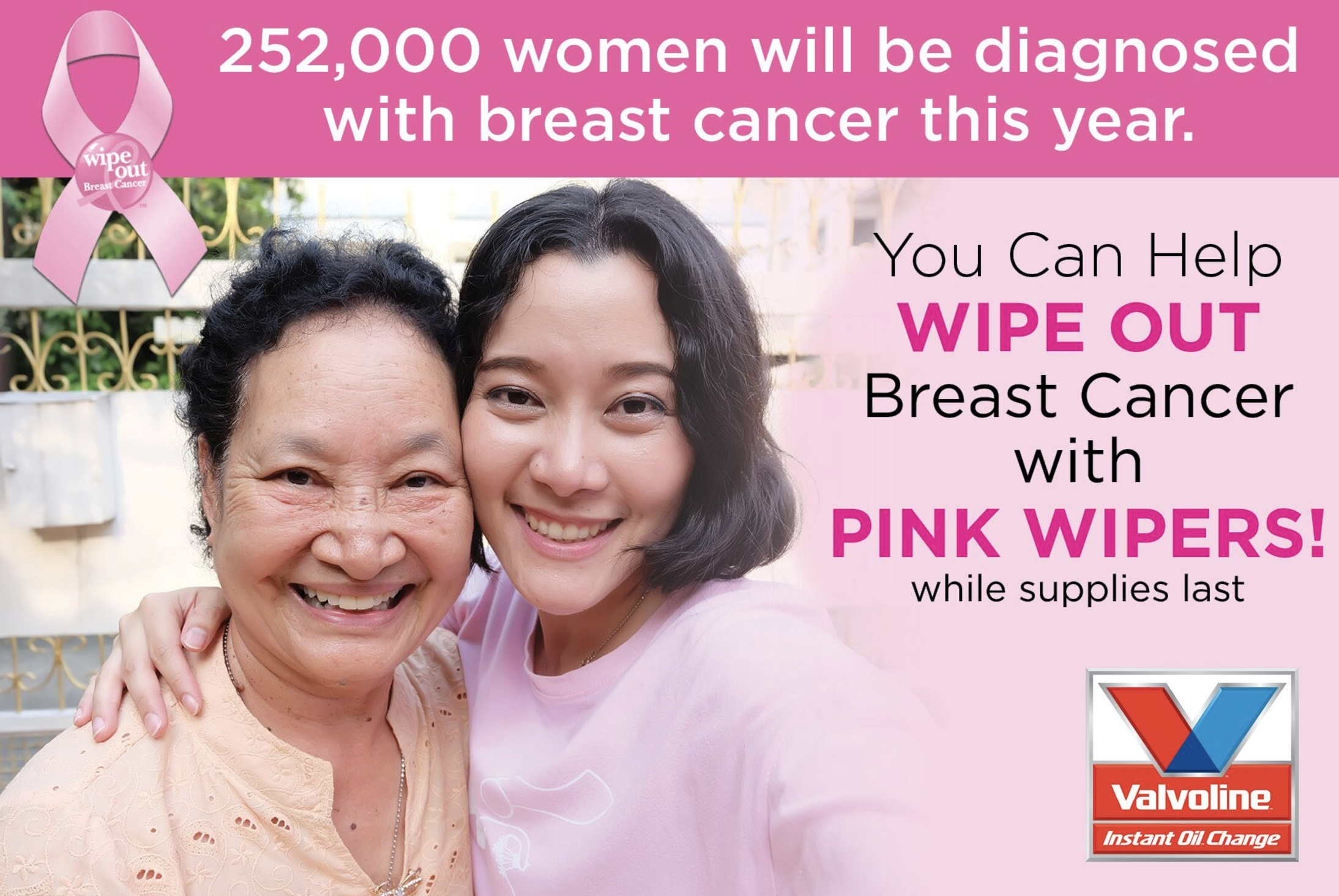 October is Breast Cancer Awareness Month and I am all about supporting great causes. The NBCF (National Breast Cancer Foundation) focuses on early detection, education and support services involving breast cancer. So I willingly give and do anything I can to help bring awareness to this cause. I also love seeing pink little ribbons on products that help support Breast Cancer Awareness Month and when I came across AutoTex PINK wiper blades at the Valvoline Instant Oil Change (VIOC) store near me, I'm completely sold! These cool windshield wipers come in two colors: pink and black, available for purchase at any participating VIOC service centers near you!
Here are what's cool about AutoTex wiper blades:
Metal blades boast a proven aerodynamic designed frame which resists lifting and heavy gauged steel frame and riveted joints for durability
Flex blades have pressure points for superior window contact
Full contact cleaning with evenly distributed pressure
100 percent natural molded rubber for long life
99% coverage for all vehicles on the road
Super easy to install – less than 5 minutes!
The wiper blades fit 98% of cars, trucks and SUVs manufactured after 2003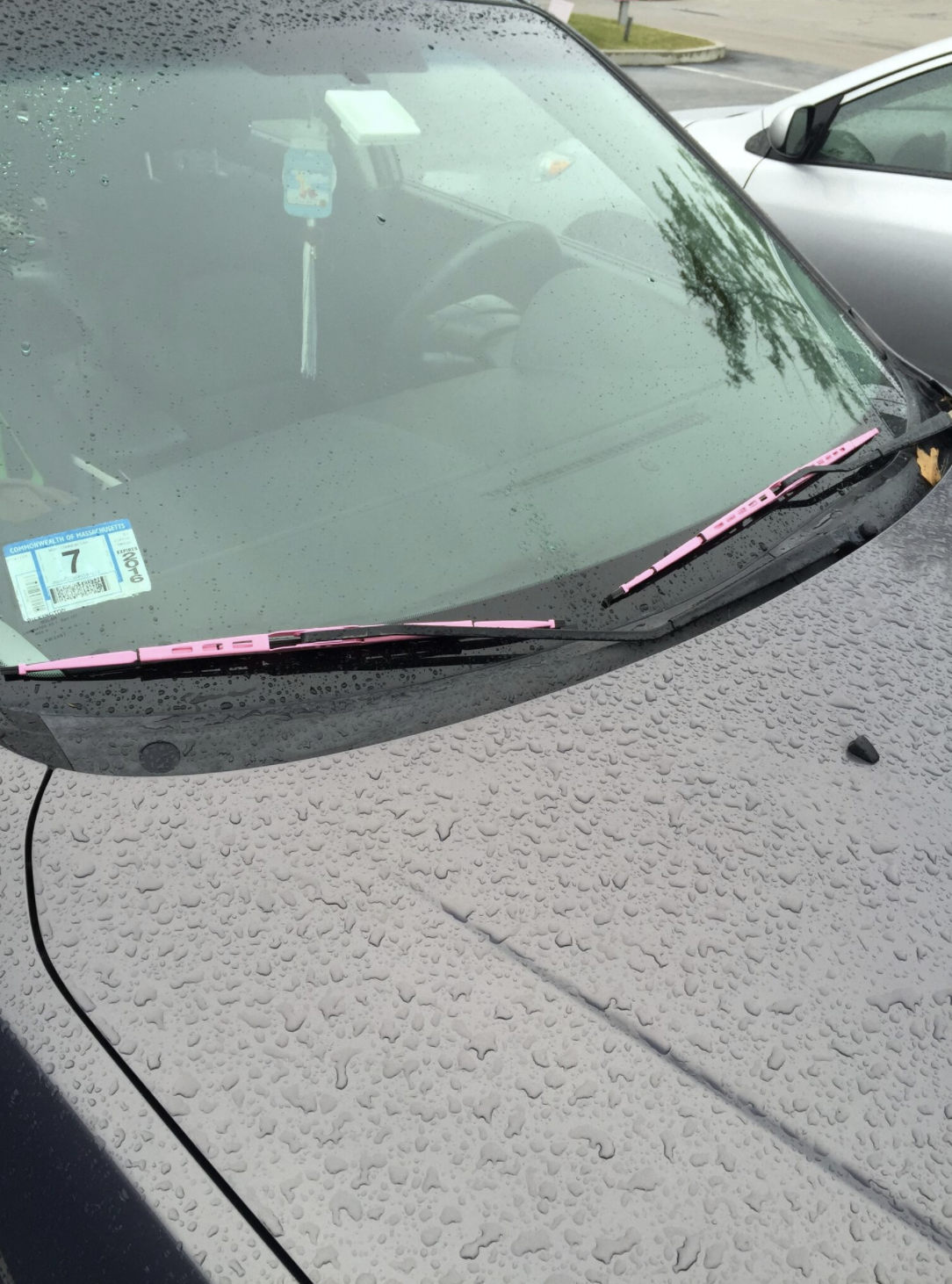 Not only are these AutoTex PINK windshield wipers a necessary and fun accessory for your car, but by having them, you are also supporting Breast Cancer Awareness Month as well as giving back to the National Breast Cancer Foundation. Why? A portion of the proceeds from each sale of these wipers gets donated by AutoTex PINK to NBCF. They have been doing this since 2012 and they have already donated over $65,000 to NBCF. I totally admire businesses that contribute to a great cause and Valvoline Instant Oil Change has done just that.
I'm sure some of you have seen Valvoline Instant Oil Change (VIOC) service centers in your area. Just a bit of information about them:
You can get your full service 15-minute drive-thru oil change at VIOC and no appointment is necessary
Customers stay in their cars during the entire service making necessary car maintenance easy for busy people and moms, since the kids don't have to get out of the car.
VIOC also offers much more than just oil changes – you can get other services such as tire rotations, belt replacements, fluid exchanges, battery services and air conditioning recharges
I'm also happy to share to you, my dearest HMP readers, that you can use the VIOC coupon (shown above) for an oil change. Please note that the AutoTex PINK Wipers cannot be discounted. And what's even better, if you purchase the AutoTex PINK wipers tomorrow, Saturday, September 30th, VIOC will double their donation to the National Breast Cancer Foundation! Then, after your purchase of the AutoTex PINK wipers at VIOC, you can also enter the PINK MY RIDE Photo Contest for a chance to win up to a year of oil changes*. Simply upload a photo of your car with the Pink Wiper Blades, along with a reason or story why you joined the fight against breast cancer before Oct. 31 to be entered to win!
To learn more about the campaign & find a location selling pink wipers near you, visit viocpink.com.
*Up to four (4) conventional oil changes over 12 months. Only people who live in a state with VIOC stores are eligible to win.
All images on this post used with permission from Valvoline Instant Oil Change.