Hello Tuesday! Hope everyone has had a wonderful weekend! 🙂
This week is starting off extra busy for me. This is my kids' last week of school so I've been planning for fun activities to do with them. To top it off, my fiance and I have been running around taking care of details and all the good stuff we need for our wedding in September. Yup, it's comin' up soon and we're very excited about it.
But you know what? No matter how ultra busy I am, I somehow still find the time to try and please my readers here at Hip Mama's Place with awesome giveaways every week.
So this week, I'm looking around for cool giveaways with fellow bloggers and here are a few of my favorites:



Jabbering Jessi has this cool Boon Flair Highchair Giveaway


The Mommy Files has the Britax Chaperone Carseat Giveaway:


Baby Loving Mama has this super cool KitchenAid Artisan 5 Quart Mixer Giveaway:
The Shopping Mama has this trendy Namaste Monroe Handbag Giveaway:
And don't forget to enter all my giveaways here at Hip Mama's Place, including this MobiGo Touch Learning System worth $60! Scroll up on the very top of the page for all the giveaway links. 🙂
Are you running giveaways that you'd like to share with everyone? Link them up here at Mr Linkys below. Please leave a comment after linking. Thank you. 🙂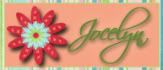 About the Author: Jocelyn Duncan is a working mom of two boys and is a recognized blogger and mom influencer in the Washington, DC area. In her spare time, she designs and creates her own handmade jewelry, maintains her jewelry store on Etsy and is an active moms group organizer and leader both online and offline. Follow Jocelyn on Twitter and/or Facebook.