Wohoo! This week, through 11/10, you can head over to your local Toys R Us store for their awesome Hasbro games sale! Even better, you can score a $10 Toys R Us Gift Card with a $35 Hasbro game purchase, or a $15 Toys R Us Gift Card with a $50 Hasbro game purchase!
As if that is not enough, you can also get up to $40 in rebates by way of prepaid rewards card from Hasbro when you buy 2-12 select games! Eligible games for this promo include: The Game of Life, Monopoly, Scattergories, Pictionary, Scrabble, Yahtzee, Hungry Hungry Hippos, Jenga, Twister, Connect 4, Elefun, and Operation. For more details and for the online or mail-in rebate forms, click here.

Here is my fave! Toy Story 3 Memory Game for only a $1.. woww!!! Considering this item go for $14.97 on Amazon! Note that there is a limit of 2 per customer, while supplies last on this item.

Other deals you can grab during this sale event – great savings on your holiday toy shopping this year! Also, these are perfect toys to donate to Toys for Tots or similar charity for kids!
$5 Games
Candy Land
Lucky Ducks
Cranium for Kids
Monopoly for Kids
Chutes and Ladders
Barrel of Monkeys
Cootie
$10 Games
Sorry
Life
Scrabble
Trouble
Jenga
and CARS Monopoly
$15 Games
BopIt XY
CatchPhrase
Words with Friends
Scrabble Flash
Loopz
Monopoly

$20 Games
Twister Dance
Electronic Battleship
CityVille Monopoly
Taboo
Angry Birds
Draw Something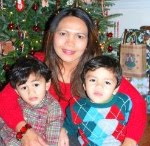 About the Author: Jocelyn Cañasa-Brown is a working mom of two boys and is a recognized blogger and mom influencer in the Washington, DC area. In her spare time, she designs and creates her own handmade jewelry, maintains her jewelry store on Etsy and is an active moms group organizer and leader both online and offline. Hip Mama's Place was nominated for Parents 2011 Best All-Around Mom Blog and named one of the Highest Rated Blogs and Sites on Nickelodeon ParentsConnect for the Washington, DC area. Follow Jocelyn on Twitter and/or Facebook.