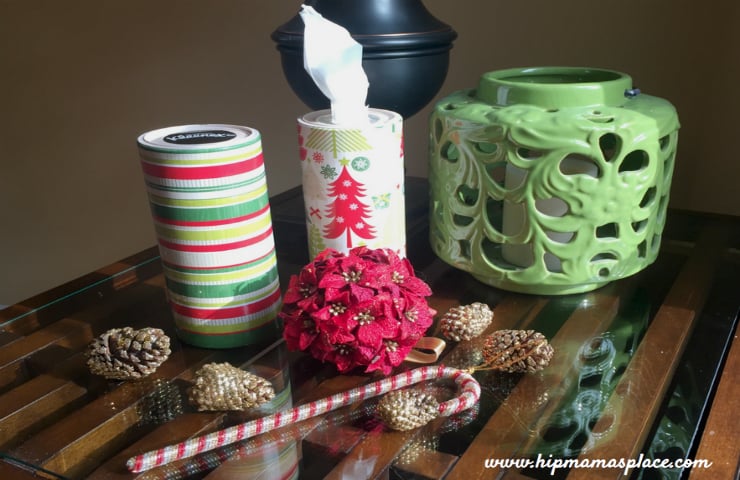 The holidays offer great opportunities for togetherness, laughter, sharing and creating new memories with family and friends. And with the holidays upon us, I'm sure you've envisioned a plan for how you will prep your home for house guests. There are things every home owner should do when it comes to making a house a home, no matter what holiday season it is.
In addition to planning your menu and decor, I'm sharing my own top tips here to make your home fresh and festive and ensure you have a stress-free holiday!
Cut the clutter. From furniture to extra clothing, the holidays is the perfect time of the year to relieve your home of excess. I know that most people think of deep cleaning and de-cluttering in the Spring. But personally, I find this time of year a great time to roll up my sleeves and take on a big house cleanup too.
Make it welcoming. A warm fire in the hearth is one of the best ways to draw people in and make them feel at home and relaxed. If you don't have a fireplace, place candles in varying heights on top of a mantel or table to create a warm glow and soothing ambiance in your home. As Christmas comes once a year, you might as well go all out! Plus, little details tend to make the most difference to any room.
Clean out the fridge and kitchen cabinets. A tidy, well-organized kitchen will make preparing holiday meals easier and much more efficient. My perfect companion for taking on tough messes? Viva® Paper Towels! They're durable, with a cloth-like texture, and can tackle the job when wet or dry.
Make the guest bathroom more useful. Clean out drawers and cabinets, and leave empty shelves for upcoming guests. Make towels and toilet paper easy to find. If you don't have separate drawers to store these bathroom necessities, simply make a basket containing these essentials along with new toothbrushes, toothpaste, bath soap, lotion, cotton swabs, etcetera and place it on top of the sink or on a small table in the bathroom. In our house, we prefer the Cottonelle® or the Scott® 1100 brands of strong, high quality toilet paper.

Check the guest room. You want to make your house guests feel warm, comfortable and perhaps, a little pampered. Make sure the sheets and linens are clean and fresh and provide extra pillows and blankets. Provide enough lighting and a bedside lamp. Bedside tables should be cleared for your guest's personal things like a phone and reading materials. I like adding a scented candle in a jar, a canister of holiday-themed Kleenex® Perfect Fit Facial Tissue and a small decorative tinker tray to put personal items like jewelry and car keys. A pretty bouquet of fresh flowers in a small vase on the nightstand also adds a charming touch.
To ensure a hassle-free and smooth preparation for the coming holidays, Cottonelle, Kleenex, Scott and Viva products make it easy for family and friends feel the togetherness that comes with this time of year! These brands have your household needs covered this holiday season by making them available at Walmart via the Ibotta app – a one-stop shop for all your holiday preparation and entertaining needs!
The holidays are indeed a busy time for everyone, especially for moms like ourselves preparing our homes for kids on winter break and out-of-town guests, it's good to stock up on these holiday necessities. And getting them at great prices with the Ibotta app, you can't go wrong! I use the Ibotta app all the time to save on a lot of our household necessities and other items!
With the Ibotta app, you'll get:
$1 off Cottonelle 12-ct or larger
$1 off Scott 12-ct or larger
$1 off Viva 6-ct or larger
Buy two products and get an extra dollar back
Need more tips and tricks for hosting the holiday? This infographic from Kimberly- Clark should give you that and more!
I was selected for this opportunity as a member of Clever Girls and the content and opinions expressed here are all my own.