Sponsored post written by me on behalf of Smithfield®. The opinions and text are all mine.
It's officially summer and for most of us, it means sun, sand, fun, outdoors and lots of get together and parties with family and friends! For myself and my family, summer also means hanging out in our family swimming pool just enjoying the weather, the love, the togetherness and, of course, the delicious food!
Speaking of food, I'm so excited to be partnering with Smithfield to bring you my new, super simple recipe that's perfect to serve at any summer get together and is a perfect example of "Real Flavor, Real Fast"!
Today, I'm bringing you my Teriyaki Pork Fajitas made with Smithfield Sweet Teriyaki Pork Tenderloin!
But before I talk about this recipe, I want to talk a little bit about this line of Smithfield Marinated Fresh Pork products.
You know how when you have to prep and marinate your meat before you can actually use it for your recipe? Well, with Smithfield Marinated Fresh Pork, you can skip that part because the meat is already slow-marinated and perfectly seasoned in a variety of cuts and flavors. All you have to do is roast, sauté, grill or slow cook the meat to make easy, delicious meals. No more waiting to marinate your meat! So with the prep work already done for you, you'll save more time in the kitchen!
Smithfield Marinated Fresh Pork is also made from 100% fresh pork with no artificial ingredients and are available in a variety of fresh cuts.
The Recipe: Sweet Teriyaki Pork Fajitas
For my recipe, I used the Smithfield Sweet Teriyaki Pork Tenderloin and cut them ¼ inch thickness to prep them for stir-frying. What's great about this meat is that it's so versatile and you can use it for any cooking style or dish you want to make. You can cube or slice it to fit any dish you create!
I got my Smithfield Sweet Teriyaki Pork Tenderloin at my nearest Safeway store. Yes, if you have a Safeway store near you and want to try these marinated pork tenderloin from Smithfield, just look for them in the meat section of your Safeway store.
So, on to my recipe. I chose the Sweet Teriyaki Pork Tenderloin because everyone in my family loves anything with teriyaki! I'm also all about quick recipes that are ready in no time! This recipe took me 30 minutes and is quick and so easy to make! Huge bonus: my husband and kids loved these Teriyaki Pork Fajitas!
I love recipes that don't require too many ingredients. This one only has five main ingredients and took me less than 30 minutes to make!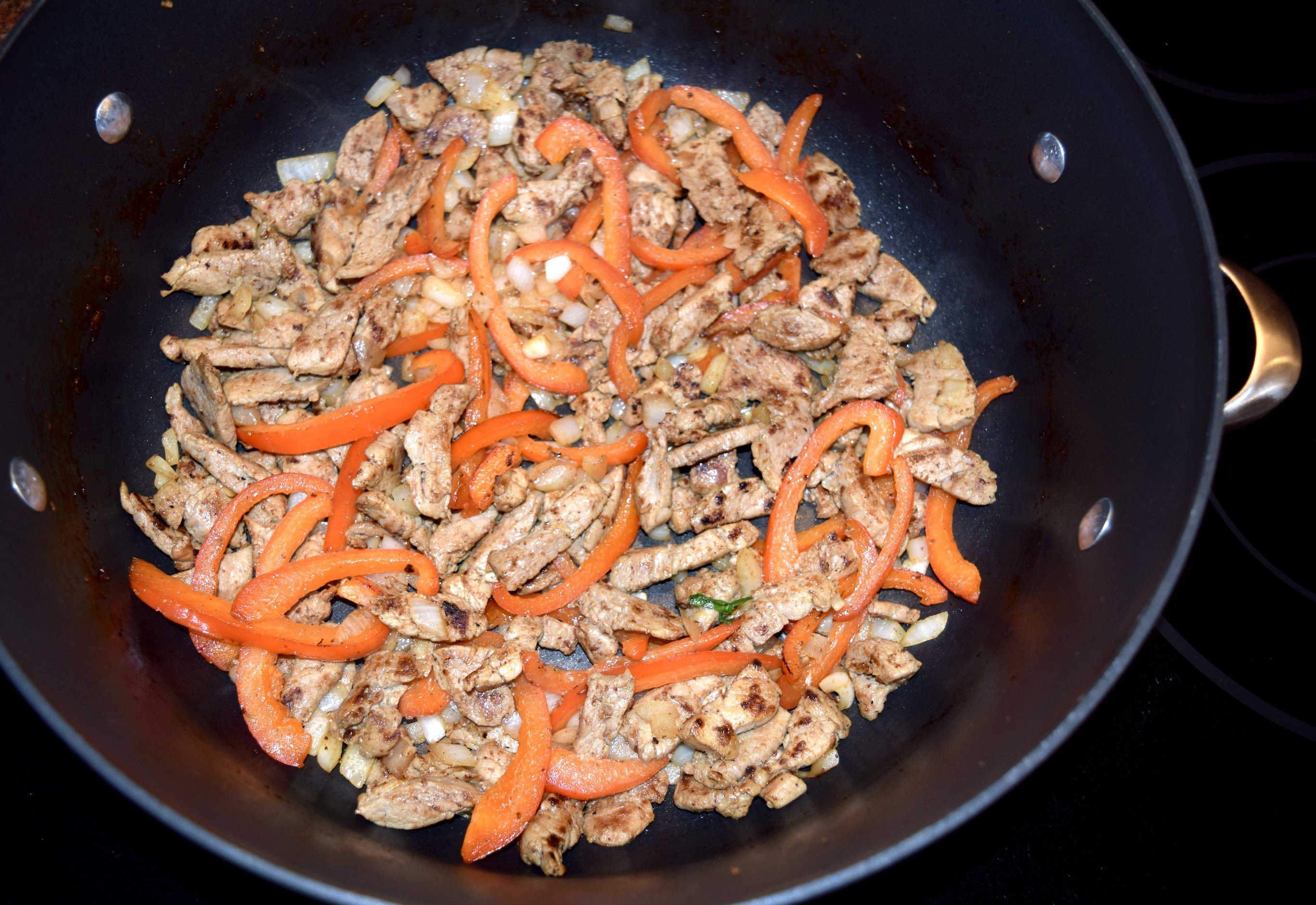 The sweetness of the teriyaki marinade in this pork is not overpowering at all, and the natural flavors in the green onions and red bell peppers totally complement the overall flavor of this recipe. The lettuce gives it crunchiness and serving the pineapple as a side dish also balances the tastes of sweet and tart in this recipe.
If you want to try to make these yummy Sweet Teriyaki Pork Fajitas for lunch, or for your next summer get together or dinner, just follow my recipe below. Enjoy! J
[amd-yrecipe-recipe:23]
Share Your Tips, Win Prizes!
I also want to mention that right now, Smithfield is hosting a very fun sweepstakes and is challenging you to see what you can do with Marinated Fresh Pork to get a flavorful meal ready in about 30 minutes with their "What Can You Do With 30?" meal and tip contest. Yes, share your favorite tips and tricks on www.SmithfieldRealFlavorRealFast.com and when you do, you'll get a chance to win an awesome trip to wine country (Napa Valley, CA) and other fantastic prizes! Read the sweepstakes Official Rules for all the details.