This post was sponsored by Seedling. All views and opinions are my own.
As we come out of the chilly weather and head into Spring, it's likely you will want some new, entertaining crafts and activities to do with your kids. These projects are perfect during those April showers, when it's too rainy to go outside and enjoy the day.
When the weather has you staying inside, the fun products and kits over at Seedling.com will keep everyone from feeling bored. They will really liven up playtime, allowing your kids to create and have fun!
Disney Circle of Life Drum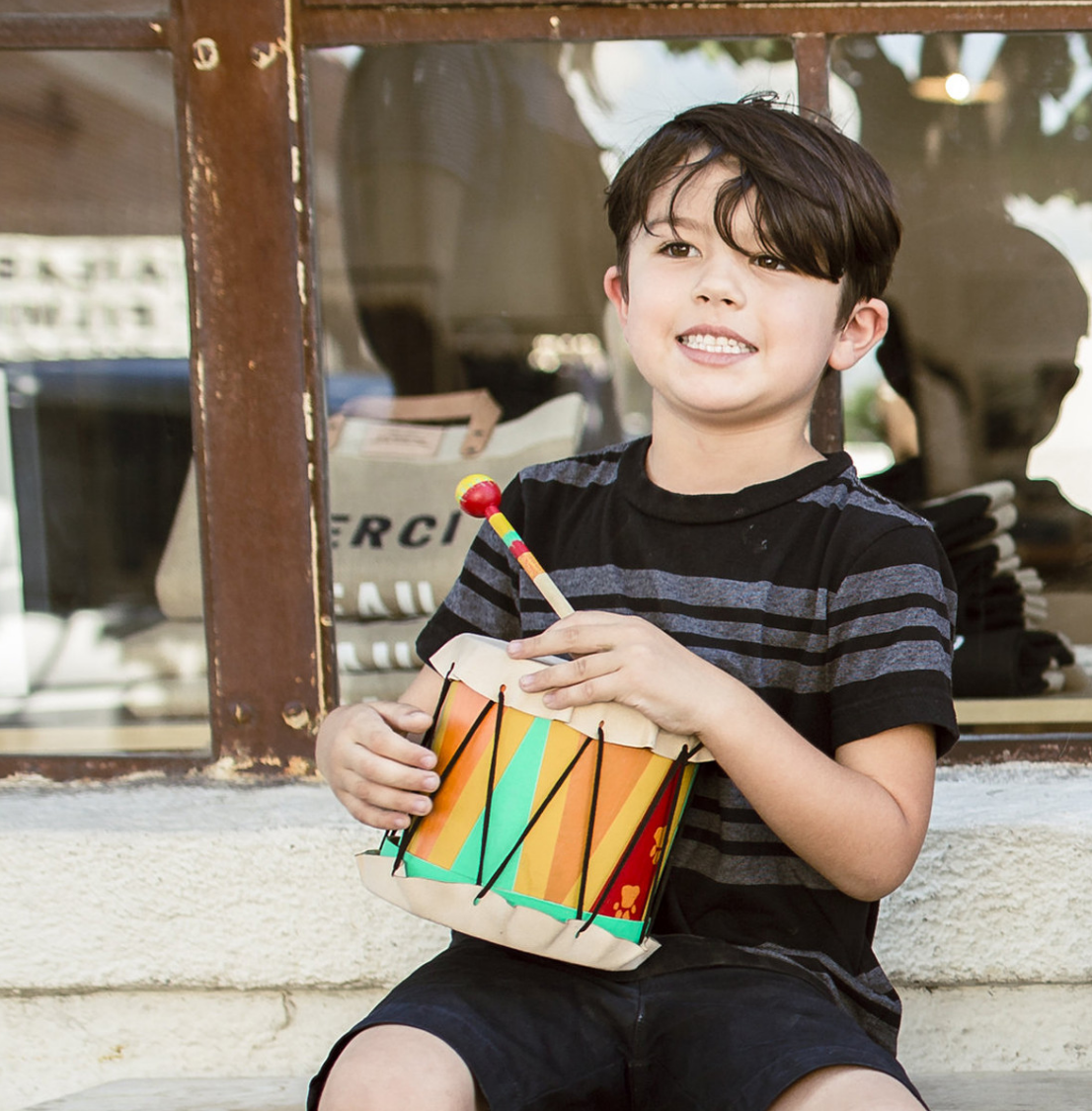 Take the Disney Circle of Life Drum. This toy comes right from Disney's The Lion King, an adorable movie that all kids enjoy. The kit comes with everything you need to put together your own drum for some African music. Your child will have a blast assembling the drum, and then getting to paint it however they wish. There are even stencils included that allow you to paint Simba, Timon, and Pumba right onto the drum.
I would recommend watching the movie once the Circle of Life Drum is finished, so your child can beat his own drum to the music of the film.
The Circle of Life Drum is designed for children ages 5 and up!
Design your Own Superhero Cape
Another fun kit from Seedling.com lets you create your own cape to be a superhero! The kit comes with everything you need: the fabric, foam and felt shapes, glue, paint and more, to make a superhero cape that is one of a kind. The cape also comes with strings to tie it on your child once they have finished with their design. This would be a perfect craft to make when it's rainy out, then wear out on the next sunny Spring day! Plus, studies show that pretend play offers many benefits to your child's capacity for cognitive flexibility and, ultimately, creativity. The Design your own Superhero Cape kit is designed for children ages 4 and up!
Disney Beauty and the Beast Crafting Kits
If your little ones are excited about the upcoming Disney film, Beauty and the Beast opening in theaters on March 17, they will be thrilled to create these crafts – channeling their inner Belle while waiting for this classic story to hit the big screen!
Enchanted Rose Crown
The Enchanted Rose Crown is another inspiration from Disney's Beauty and the Beast. Look as beautiful as Belle when you create your own floral headdress. The kit comes with everything you need, flowers, ribbon, glue, and more, and it is recommended for ages 6 and up. This crown would be great for a Beauty and the Beast viewing party or just a trip to the theater to see it.
Flower Press Book
First, there's the Flower Press Book. Kids can preserve their favorite floral memories and transform them into a journal or cards. I really like this idea if you've just given your child flowers for Valentine's Day. Or, you can take them somewhere special, let them pick a flower, and press it so the memory stays forever.
The kit is designed for ages 6 and up.
Be sure to check out these products and everything else Seedling.com has to offer.
What kits would your child like to use the most?
*Giveaway!
Lucky you, one Hip Mama's Place reader, you get to win an adorable set of Easter-themed kids' crafts from Seedling.com worth $74!
The prize pack will include:
Make Your Own Sparkle Bunny Ears ($24.99)
My Little Pom Pom Bunny ($19.99)
My Fuzzy Flamingo ($19.99)
Bunny Money Box ($8.99)
Contest is open to U.S. addresses only, and ends on 03/21/17 at 11:59pm, EST. Enter through the Rafflecopter widget below. Good luck!