This post is sponsored by Everywhere Agency; however, all thoughts and opinions expressed are my own.
The Big Game is fast approaching. Yes, it's next Sunday, February 7th, and we're all beyond excited! We are huge football fans and so this event is big deal in our house!
And as we all know, game day is synonymous with parties and food. Whether you are hosting a big party at your house for the big game, or attending an awesome football themed BBQ, you'll need recipes that will be gone by half time! 🙂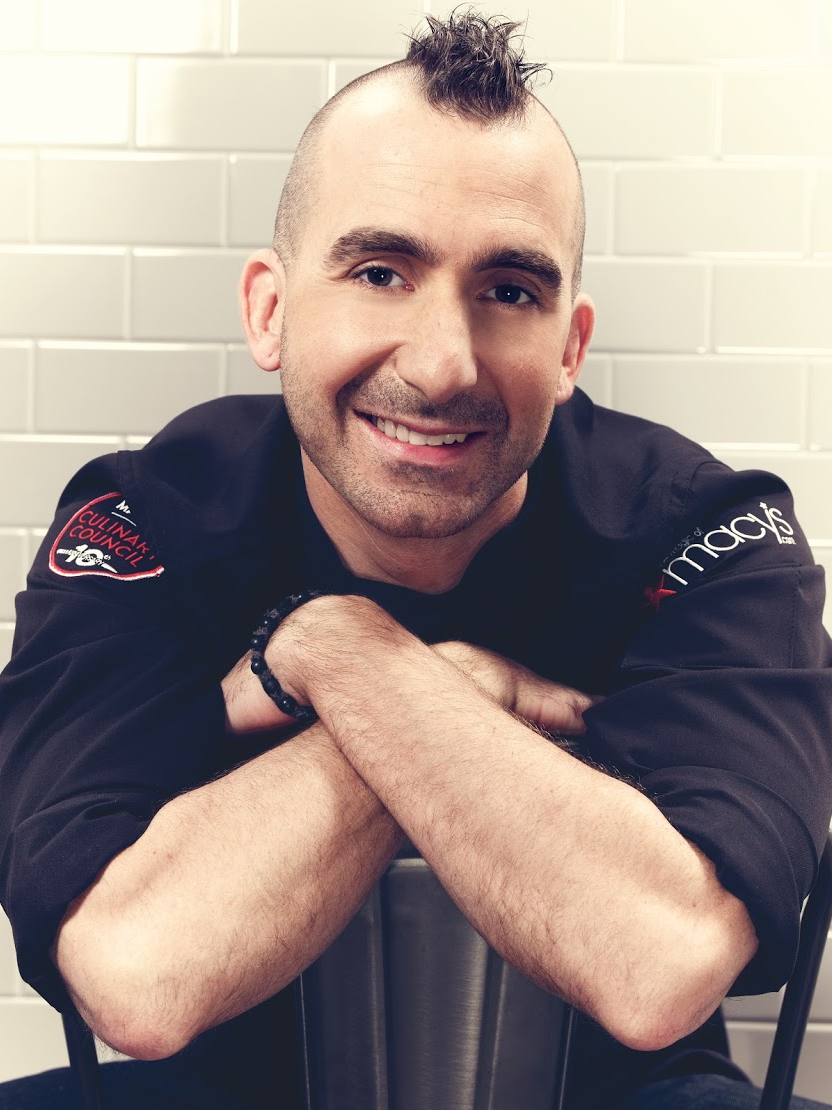 So if you can make it to Macy's Union Square in San Francisco, California (which I sooo wish I could!), go run and join Macy's Culinary Council Chef Marc Forgione for a Game Day cooking demo on Saturday, February 6th at 1:00 p.m. You'll watch and learn as he prepares some of his award-winning dishes and shares his tips on making your viewing party a gourmet "bowl" of its own. And you'll enjoy plenty of scrumptious samples too! While you're at Macy's, check out the Home Department and when you make a purchase of $35 or more, you'll get a $10 Macy's gift card, a special game day gift, plus an opportunity to meet Chef Marc Forgione and take a photo with him. How cool is that?? More details on this offer including restrictions can be found here.
Tickets to this event are free and you will need to RSVP through Eventbrite here: http://marcforgionemacysusq.eventbrite.com
Other activities in conjunction with this exciting cooking demo event will include:
Kids Activities (Saturday, February 6th, 11AM – Kids Dept, 5th floor) – Bring your whole family for face painting for your favorite team, Big Game tattoos, football themed crafts, plus goodies for all!
Alyssa Milano Meet & Greet (Saturday, February 6th, 2PM – Women's Building, Level 4) – You'll get to meet Actress and Philanthropist Alyssa Milano at the Locker Room by LIDS™ shop on the 4th floor. If you're the first 100 customers to go in, you'll also receive an autographed photo of Alyssa Milano. A minimum purchase of $50 is required.
Fireworks (Friday, February 5th) – And who doesn't love watching fireworks? To celebrate game day, Macy's is bringing their world famous fireworks to San Francisco on Friday, February 5th. Macy's will treat Super Bowl City to Fireworks Spectacular set to begin at 10pm, followed by a performance from OneRepublic.
For more details on these events, go visit: macys.com/endzone.